Nav Challenge 3 Croghan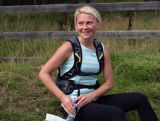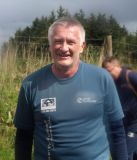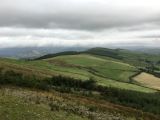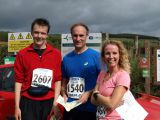 Description:

Third race of annual nav challenge league

County:

Wicklow

Date:

Sunday 9 September, 2018

Time:

10:30

Climb (m):

975

Distance (km):

17.00

Event Difficulty:

8 (2,3,3) - Moderate Terrain, >500M ascent, >10Km

Race Marking:

- Route not marked

GPS Allowed:

Yes

Leagues:

Entry opens:

2018-08-23 09:00:01

Entry closes:

2018-09-08 18:00:01

Entry limit:

None set

Entry cost:

€7 for seniors, €5 for over 65s and under 18s

Vouchers Allowed:

No. Online entry only for this race.

Route Description:

Long and Short courses available

Getting There:

Start location T 153 714. If driving from Dublin start point is best approached from Woodenbridge and/or Ballycoog. Location map added with direction shown from Woodenbridge. On R747 travelling south from hotel turn right at the petrol station beside river Aughrim. After c. 100m the road forks - take the left fork. You can go right and go via Ballycoog, its just longer. Road twists and turns for a few k before you reach a T junction. Turn left then take the next almost immediate right uphill. Race start is on the right a few k on. Start point has limited car parking so if people can carpool from Woodenbridge hotel that would be ideal. Hotel is good for food so would be recommended for post-race treats. GPS Coordinates Latitude: 52.781864 Longitude: -6.291916

Organisers Instructions:

The last of the Nav Challenges. Early start at 9:30 for anyone who feels they need it OR consider doing the short-course.

Mandatory kit list: whistle, compass, rain coat.
We will provide a map for each competitor
Those doing long course should consider carrying some food/water.
This route will be completely unmarked. Participants of the long course should be capable navigators. The navigation on the shorter course will be more straight forward and suitable for those with less navigation experience.

Prizegiving Location:

At finish line subject to weather conditions.
Volunteers (Non-Running)
You need to have done 2 non-running volunteer roles in a calendar year to qualify for end of year prize
Volunteers (Running)
Check with race director if they have a need for people volunteering and running. Race directors need a minimum number of people available throughout the race to make the race work so non-running volunteers are preferable. While it can be helpful, volunteering in a volunteer and race capacity does not count towards qualifying for end of year prize
Carpool
| Driver Surname | Firstname | Location | Passing Through | Departure | Seats Available | Seats Accepted |
| --- | --- | --- | --- | --- | --- | --- |
| Hodgett | Alistair | Monkstown | Salthill or Dun Laoghaire DART, N11...doing short course. Via Woodenbridge Hotel if anyone carpooling from there to start. | 08:45:00 | 4 | 0 |
| Brady | Gerry | Clontarf | City | 08:25:00 | 3 | 0 |
Carpool option is not available at this time..