News Archive for 2022
Medals and Memories B&I 2022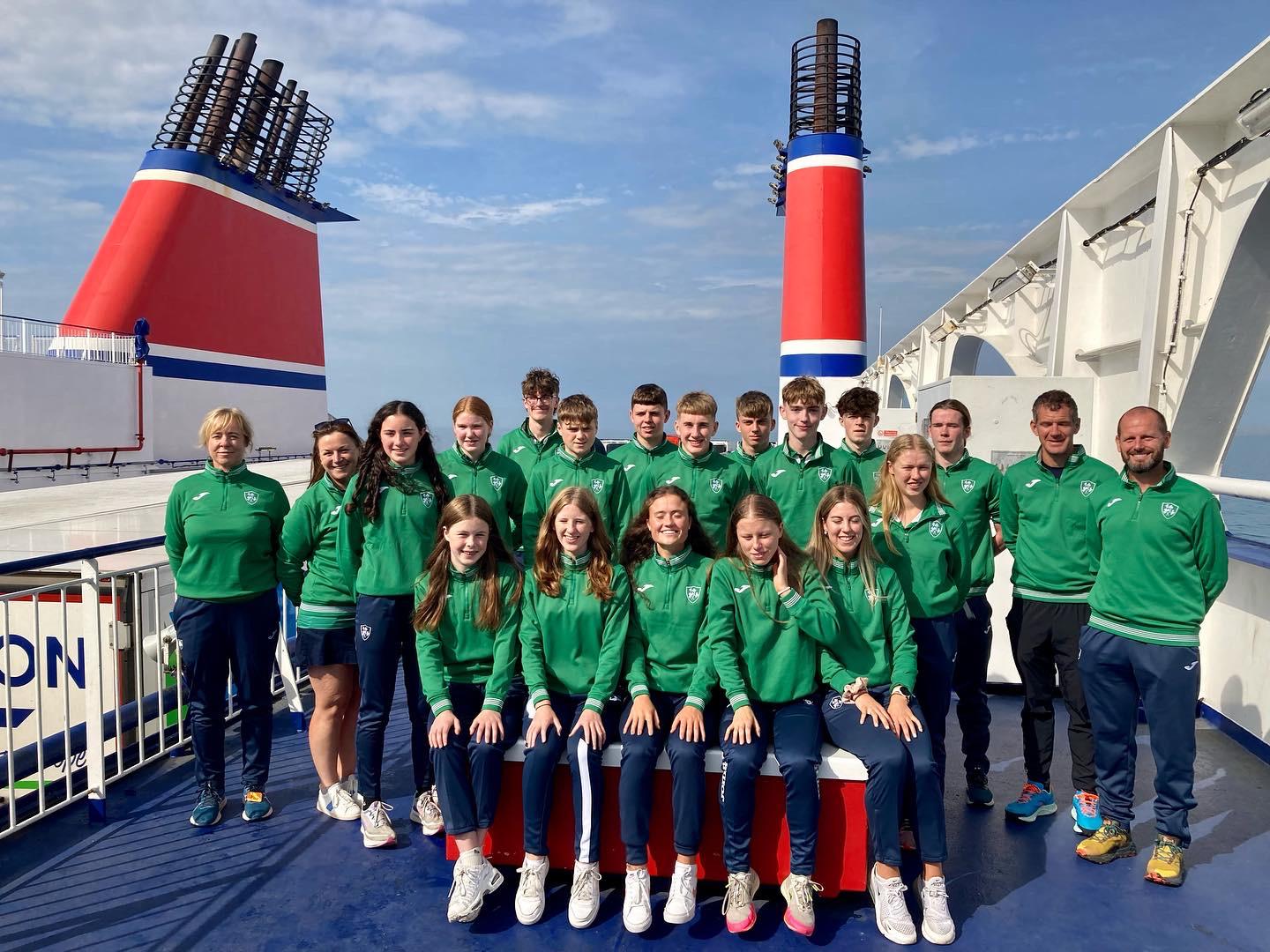 Saturday September 10 - Miriam Maher
The squad of 16 athletes and 4 managers that made up Team Ireland in the British and Irish Junior Mountain Running Championships gathered at Dublin Port early last Friday morning, September 2nd

For this trip to Ambleside in Cumbria, we travelled with the NIMRA team and their managers. A collabora... read more
---
Final Call for World Masters Volunteers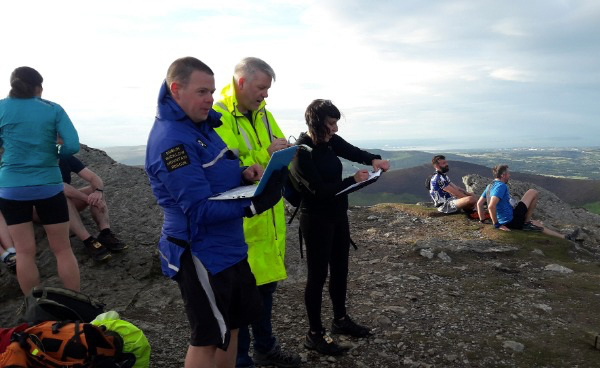 Monday August 8 - Brian Flannelly
We're putting a FINAL shout out to all IMRA members to add your name as a non-running volunteer for the World Masters taking place in Clonmel on the weekend of the 3rd and 4th of September to the event pages at https://imra.ie/events/view/id/2236 and https://imra.ie/events/view/id/2237 if you are ... read more
---
Volunteers wanted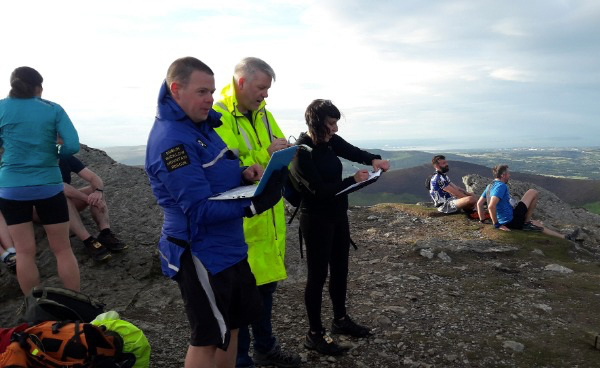 Wednesday July 27 - Pól Ó Murchú
We're putting a shout out to all IMRA members to add your name as a volunteer for the World Masters taking place in Clonmel on the weekend of the 3rd and 4th of September.
We will need people for the Friday Saturday and Sunday so we're asking for a few of hours of your time any of these days. I... read more
---
Great Irish Trail Run 2022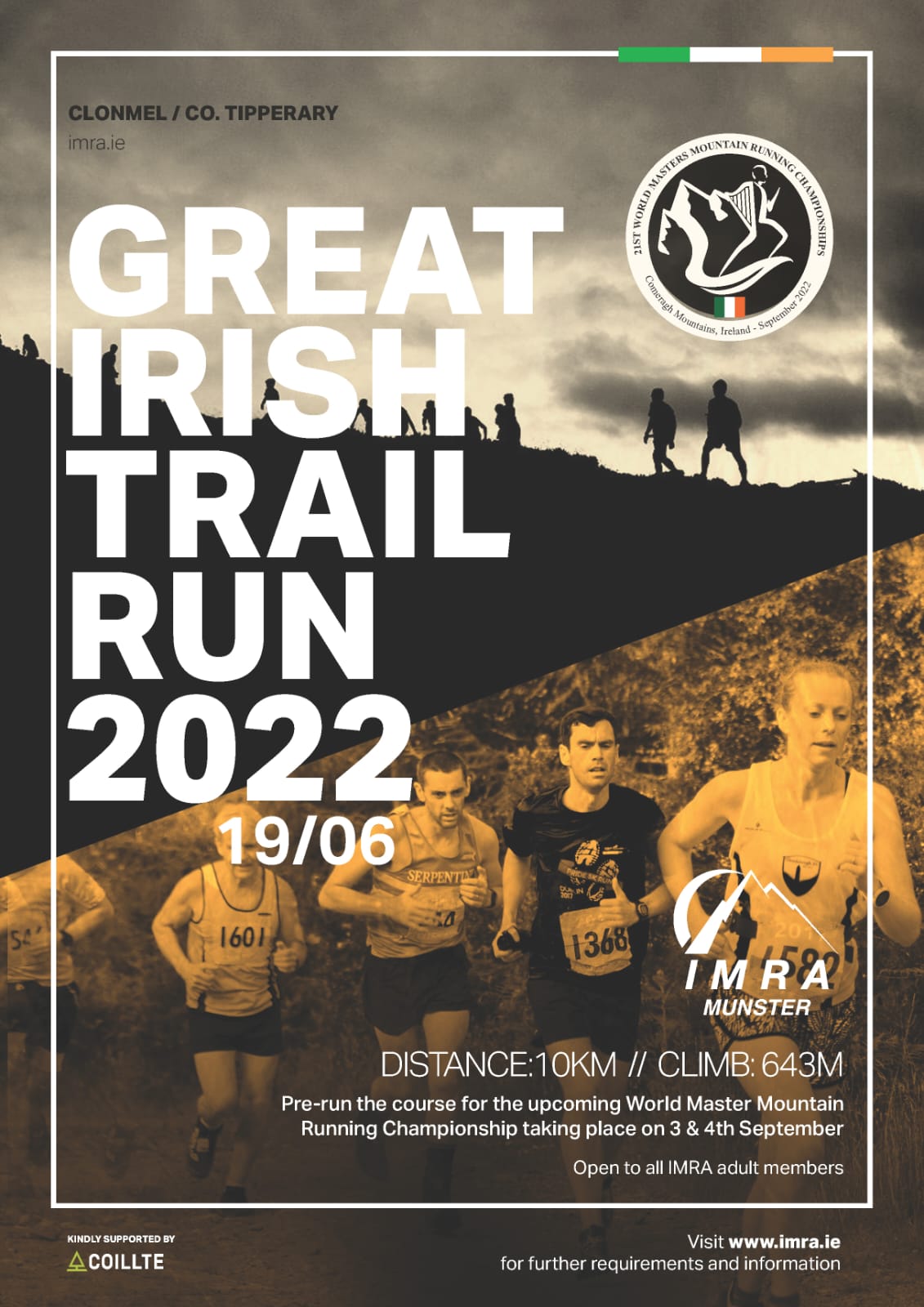 Tuesday May 3 - Richard Nunan
Hi Folks, just a reminder of the Great Irish Trail run that will be a test event got the Masters in September. Check out the event page for details
---
Ukraine support appeal

Friday March 18 - Richard Nunan
As most of you know the International Red Cross teams are currently helping in a variety of ways, including: Delivering food and hygiene parcels to families fleeing from Ukraine. They are Providing first aid training for thousands of people sheltering in metro stations and bomb shelters in Ukraine. ... read more
---
40th Anniversary 26th March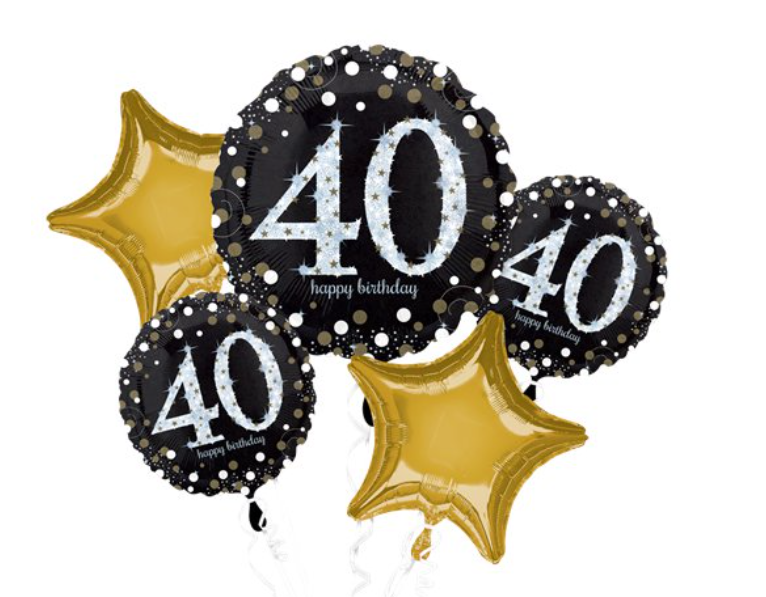 Thursday March 17 - Richard Nunan
Don't forget to get your tickets folks for the IMRA 40th anniversary celebration. Taking plance at the Goat Grill, 14 Lower Kilmacud Rd, Mountanville, Dublin, D14 PY56.

Time: 19:30 for drinks with a 3 course meal from 20:00 onwards.

We look forward to reeling back the years with you all !
---
Covid protocols suspended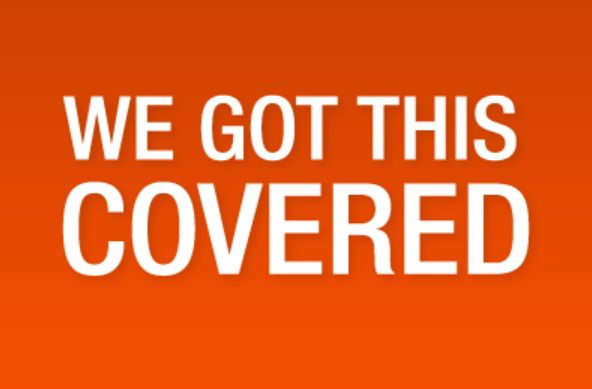 Saturday January 22 - Richard Nunan
Due to last nights government announcements, the Covid Protocols that we have put in place will no longer be required.

We would ask people to remain diligent and not turn up for races if they feel unwell or have symptoms.

The committee would like to thank everyone for their support over the l... read more
---
Kilmac Running Festival - Women's Night Challenge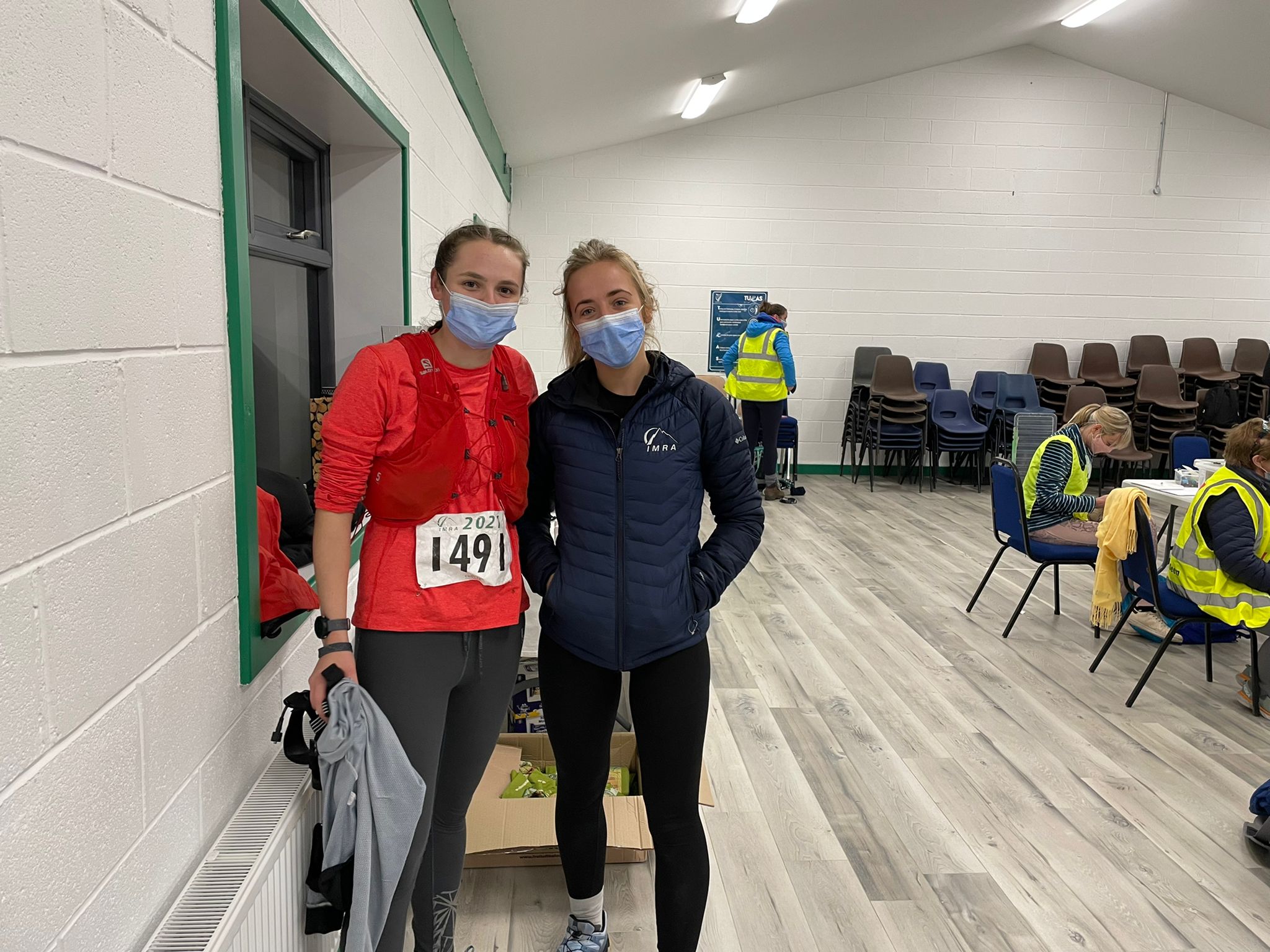 Friday January 14 - Richard Nunan
A donation of €890 has been made to Bray Womens Refuge from this event. Thank you to all the wonderful women who took part. For those first-timers doing a run in the dark in the mountains surrounded by like-minded people, we hope it was an uplifting experience.

A huge thanks is due to the fabul... read more
---