Trooperstown Hill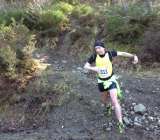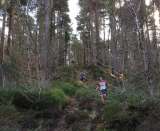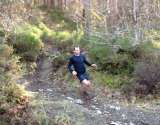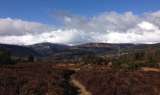 Description:

Long loop over unnamed "Boots" mountain and Trooperstown Hill itself

County:

Wicklow

Date:

Saturday 5 March, 2016

Time:

10:30

Climb (m):

380

Distance (km):

10.60

Event Difficulty:

6 (1,2,3) - Easy Terrain, 200M - 500M ascent, >10Km

Race Marking:

- Route fully marked

GPS Allowed:

Yes

Leagues:

Entry opens:

2016-02-28 00:00:00

Entry limit:

None set

Entry cost:

€7 for seniors, €5 for over 65s and under 18s

Vouchers Allowed:

No. Online entry only for this race.

Route Description:

Race route - starting at the usual spot, just beyond the barrier. Up the fire road route, then as per the course map. On the way back, we won't be using the fire road route we went up, we'll use the summer descent route, which finishes down that cool single track with the right turn onto the finish straight. All will be marked, couple of marshals on course too. Avg Ascent/Descent Grade: 7.1%/-7.4% (be warned that descent off Trooperstown Hill has a -26% descent grade). If the numbers don't mean much to you, the -26% basically means a flat-out steep descent. Short course/junior route - as main race, but turn R up the steep climb to the top of Trooperstown Hill, then back from there exactly as the main race.

Getting There:

Take the M50 Southbound, get off at the Roundwood exit (Kilmacanogue) and follow the signs towards Laragh, drive through Annemoe and follow the bend left. 1.5km further down (keep the River Inchavore on your left), you'll see a brown sign saying "Trooperstown", turn in here and follow the minor road to the car park at the river before the stone bridge. Grid ref for parking: T 158 969. CARPOOL: PLEASE carpool from Roundwood, there is on-road parking as you enter the village and some at the prize-giving location (The Coach House). WARNING: Single occupancy cars may have to be directed to park in Laragh and jog to the registration / start (1.6km). Please follow Marshalls' directions at all times.

Organisers Instructions:

Please car pool as much as possible from Roundwood. And co-operate with the nice parking marshals :-) We will have to close registration in time for the laptop crew to set up at the start. So the registration queue will close at 10:15 sharp. Anyone not in the queue by that stage will not be allowed enter the race. (Can still run on the route, but won't have a number or get a result, anyone doing this please DON'T run through the finish!). So please turn up in good time! It's likely to be muddy and slippy up on the hill, so grippy shoes are recommended, flats will definitely put you at a disadvantage. And please keep in mind this race takes in more exposed open hillside than most of the other winter league races, so come prepared - windproof/waterproof top (mandatory), hat, gloves (recommended).

Prizegiving Location:

The Coach House, Roundwood.
Volunteers (Non-Running)
You need to have done 2 non-running volunteer roles in a calendar year to qualify for end of year prize
Volunteers (Running)
Check with race director if they have a need for people volunteering and running. Race directors need a minimum number of people available throughout the race to make the race work so non-running volunteers are preferable. While it can be helpful, volunteering in a volunteer and race capacity does not count towards qualifying for end of year prize
Carpool
| Driver Surname | Firstname | Location | Passing Through | Departure | Seats Available | Seats Accepted |
| --- | --- | --- | --- | --- | --- | --- |
| Challoner | Avril | Clontarf | M50 or Town leaving from close to Clontarf Rd Dart Station. I will be going to Naas (via Blessington) after the race. | 08:15:00 | 3 | 0 |
| Cahill | James H | Delgany | Can collect from Greystones, Delgany, roundwood | 09:15:00 | 2 | 0 |
| Jansen | Bram | Ratoath | Blanchardstown (08:55), Red Cow LUAS (09:05), M50/M11 etc. | 08:40:00 | 4 | 2 |
| O'Halloran | Morgan | Killester | Fairview , Clontarf , Eastwall , Sandymount , Booterstown , Mount Merrion , N11 all the way to Kilmacanogue , and then R755 to Trooperstown. | 08:30:00 | 3 | 3 |
| Scott | Stuart | Dundrum\Ballinteer | M50, Kilmac | 09:15:00 | 4 | 4 |
| Doyle | Colin | Clanbrassil st, Harolds cross | Crumlin, Ballymount | 08:55:00 | 3 | 3 |
Carpool option is not available at this time..