Annacurra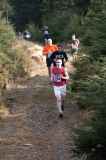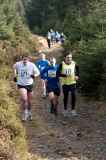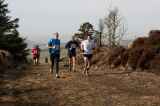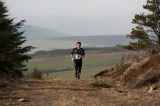 Description:

New route taking in a loop of the unnamed hill West of Annacurra

County:

Wicklow

Date:

Saturday 6 February, 2010

Time:

11:00

Climb (m):

443

Distance (km):

10.50

Event Difficulty:

6 (1,2,3) - Easy Terrain, 200M - 500M ascent, >10Km

Race Marking:

- Route fully marked

GPS Allowed:

Yes

Leagues:

Entry details:

No entry details have been entered for this event yet. Entries for league events usually open a couple of weeks before the event

Vouchers Allowed:

No. Online entry only for this race.

Getting There:

Annacurra is just beyond Aughrim, so anyone who ran the Cushbawn race in Aughrim in 07 will be familiar with getting there. Or if you ran the Carrick race in Glenealy in 08 its not far from there. Drive south on the N11 and take the exit for Rathnew. Turn right at the roundabout in Rathnew and drive towards Rathdrum (R752), via Glenealy. From Rathdrum follow the signs for Aughrim (R753). Continue through Aughrim veering left on the main street to pass Lawless�s hotel. Turn right at T junction on the (R747) heading in the direction of Tinahely. Drive this direction for less than 5 mins � Annacurra is the first turn on the right. REGISTRATION: In Anncurra Community Centre opposite The Saltee pub. PARKING: Beside Annacurra church. Race Director: William Alexander Deputy Race Director: Mick Hanney

Organisers Instructions:

This race will be a slight variant on the race route from last year. Slightly longer with more climb. An updated route map is available in the Maps section.

Prizegiving Location:

The Saltee pub in Annacurra, adjacent to start. The pub serves food at weekends so runners can avail of post-race grub.
Volunteers (Non-Running)
You need to have done 2 non-running volunteer roles in a calendar year to qualify for end of year prize
Volunteers (Running)
Check with race director if they have a need for people volunteering and running. Race directors need a minimum number of people available throughout the race to make the race work so non-running volunteers are preferable. While it can be helpful, volunteering in a volunteer and race capacity does not count towards qualifying for end of year prize
Carpool
| Driver Surname | Firstname | Location | Passing Through | Departure | Seats Available | Seats Accepted |
| --- | --- | --- | --- | --- | --- | --- |
| MacDonnell | Cormac | City Centre ( D2) | N11 and down | 09:15:00 | 3 | 0 |
| O'Riordan | Kevin | Glasnevin | Connolly station | 07:45:00 | 4 | 3 |
Carpool option is not available at this time..