Annacurra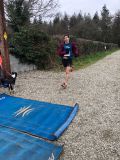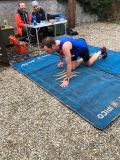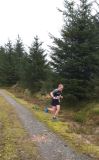 Description:

New route taking in a loop of the unnamed hill West of Annacurra

County:

Wicklow

Date:

Saturday 4 March, 2023

Time:

12:00

Climb (m):

496

Distance (km):

11.26

Event Difficulty:

6 (1,2,3) - Easy Terrain, 200M - 500M ascent, >10Km

Race Marking:

- Only major junctions marked

GPS Allowed:

Yes

Leagues:

Entry opens:

2023-02-23 18:00:00

Entry closes:

2023-03-03 18:00:00

Entry limit:

250

Entry cost:

€7 for seniors, €5 for over 65s and under 18s

Vouchers Allowed:

Yes. Race vouchers may be used to enter this event on the day.

Route Description:

Short Course - suitable for juniors or others who feel the long course is outside of their comfort zone.: https://connect.garmin.com/modern/activity/10157262601 Junior runners Guidance can be found here. https://www.imra.ie/forum/topic/id/5487 To be eligible to run the long course a runner should be 18 or older.

Getting There:

Annacurra is just beyond Aughrim in Wicklow.

Google maps. https://goo.gl/maps/pAaVtSjisqxF1yzo7

Organisers Instructions:

Registration will be in the Annacurra Community Hall - Eircode Y14 NH33 Lots of parking beside church, but please carpool if possible. Race start / Finish line will be at end of car park, at the entrance path to the forestry,.beside the playground Route is a good hill running challenge. A series of 3.5 climbs, which follows a clockwise direction. The 1st climb is the longest. Route is a series of left turn (descents) followed by right-turn (climbs). It makes use of lots of single tracks that are new to the area and a nice change from fire road. The top of the hill is reached around the 5.5k mark., after which there is a change from the originally intended route. See route map and note on forum 26th Feb.. Don't forget that your jacket is mandatory. As is your race no. and race timing chip which you will get on registration. Strava Link: https://www.strava.com/activities/8610488171 Race registration online only - entries will be available in IMRA site nearer the date. No 'on the day' entries, unless you have an IMRA race voucher from a previous year. No early start. This is due to the tight nature of the course. All runners will start at 12 noon, with the exception of any short-course runners who will start a few mins later. Other useful information: • Note: Travel time from Loughlinstown roundabout to Annacurra is just over 50 mins. • Registration will open 10.30 in Annacurra Community hall. • Please sign-in first, then collect your number, then proceed to the laptop desk to get your chip registered and scanned. • If you have a chip from previous years, please bring it with you for reprogramming • If you do not have a chip, one will be provided to you free of charge • Your chip will and number will be yours for the entire race year. Please retain both for the year, they are your responsibility. Replacement number or chips will be charged at €5 online • It is mandatory to carry or wear a showerproof jacket at all IMRA races. Failure to do so will result in disqualification from the race. • Headphones are NOT allowed. You need to be able to hear what is going on around you during the race. If you are wearing headphones do not expect to be listed in the results. • Please make your number clearly visible on the front of your chest. Do not wear it on your shorts, as it cannot be seen easily by the spotters. • Fix your timing chip on your shoe laces. Anywhere else and it will not register on the timing mat. Cable ties will be provided at the chip-desk. • If you cannot finish the race for any reason, please let a volunteer know. Otherwise we could be out on the mountain for a while looking for you. • The RD can be contacted using the emergency phone number on the rear of your race number. • The route is a mix of trails, mainly offroad. Trail runners are strongly advised. The route is a tough but enjoyable challenge, offering lovely views across Wicklow (if you get the chance to see them!) Photo added showing location of Parking, Start-line, Community hall (for registration) and Pub (The Saltee).

Prizegiving Location:

The Saltee Pub, Annacurra. We will have some post-race refreshments.
Volunteers (Non-Running)
You need to have done 2 non-running volunteer roles in a calendar year to qualify for end of year prize
Volunteers (Running)
Check with race director if they have a need for people volunteering and running. Race directors need a minimum number of people available throughout the race to make the race work so non-running volunteers are preferable. While it can be helpful, volunteering in a volunteer and race capacity does not count towards qualifying for end of year prize
Carpool
| Driver Surname | Firstname | Location | Passing Through | Departure | Seats Available | Seats Accepted |
| --- | --- | --- | --- | --- | --- | --- |
| Hirst | Alex | Ballinteer | Dundrum / Sandyford / any convenient M50-M11 stops etc. | 09:00:00 | 4 | 1 |
| Brandsma | Henny | Nutgrove Rathfarnham | Ballinteer, dundrum, m50 | 10:30:00 | 3 | 0 |
| Hanney | Andrew | Kilcoole | Greystones if needed | 10:00:00 | 2 | 1 |
Please login to avail of carpool option