Brockagh - End of League Handicap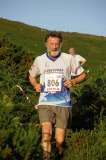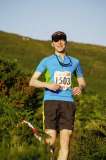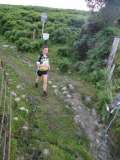 County:

Wicklow

Date:

Wednesday 23 July, 2014

Time:

19:30

Climb (m):

424

Distance (km):

10.95

Event Difficulty:

8 (3,2,3) - Difficult Terrain, 200M - 500M ascent, >10Km

Race Marking:

- Route fully marked

GPS Allowed:

Yes

Leagues:

Entry details:

No entry details have been entered for this event yet. Entries for league events usually open a couple of weeks before the event

Vouchers Allowed:

No. Online entry only for this race.

Route Description:

A junior & short course turn will be marshalled.

Getting There:

From Dublin take the M50/N11 to Kilmacanogue. head to Roundwood and continue straight ahead to Laragh. At the Y-junction follow the right fork, pass the white restaurant. Race start for Brockagh is normally in the laneway leading up from the Garage. However, this suits a mass start and not individual starts which the handicap race needs, so the start line for this will be adjusted to the same forest barrier as the finish, up that lane.

Organisers Instructions:

This race is for IMRA runners who have competed in the Leinster League. Starting times are based on Leinster League results with slowest runners given a headstart on faster runners (see forum note for details of this) Runners who haven't completed the Leinster League can take part, they will be given a start time by a handicapper at registration based on their % of winning times, which they need to have looked up before hand. Registration will be on the green in Laragh Village

Prizegiving Location:

Jakes Bar Lynham's Hotel

Notes:

Reasonably technical terrain, trail shoes recommended. Last 1.6km is on trail to allow for bunching of runners towards the finish.
Volunteers (Non-Running)
You need to have done 2 non-running volunteer roles in a calendar year to qualify for end of year prize
Volunteers (Running)
Check with race director if they have a need for people volunteering and running. Race directors need a minimum number of people available throughout the race to make the race work so non-running volunteers are preferable. While it can be helpful, volunteering in a volunteer and race capacity does not count towards qualifying for end of year prize
Carpool
| Driver Surname | Firstname | Location | Passing Through | Departure | Seats Available | Seats Accepted |
| --- | --- | --- | --- | --- | --- | --- |
| Murphy | Declan | Sandyford LUAS | Kilmacanogue | 17:45:00 | 3 | 0 |
| Zimmerman | Jesko | UCD Richview entrance (Clonskeagh Road) | Goatstown, M50, M11 | 17:30:00 | 2 | 1 |
| Erler | Maik | Sandyford LUAS Stop | Kilmacanogue | 05:45:00 | 3 | 3 |
Carpool option is not available at this time..