Djouce (Earl's drive) trail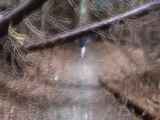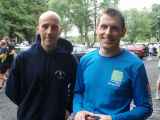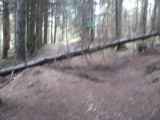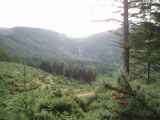 County:

Wicklow

Date:

Wednesday 31 July, 2013

Time:

19:30

Climb (m):

120

Distance (km):

8.00

Event Difficulty:

4 (1,1,2) - Easy Terrain, <200M ascent, 6Km - 10Km

Race Marking:

- Route fully marked

GPS Allowed:

Yes

Leagues:

Entry details:

No entry details have been entered for this event yet. Entries for league events usually open a couple of weeks before the event

Vouchers Allowed:

No. Online entry only for this race.

Route Description:

The junior course will keep straight when the main race turns right (before the S-bend), head for the ex-lake, then rejoin the senior course with a sharp left turn on to the steep uphill there

Getting There:

Follow the map below. Remember you can zoom in and out of it to help you locate places.

Organisers Instructions:

First Car Park at Djouce Woods, Old Long Hill, Co. Wicklow. There is a vehicle height restriction of 1.8m to this car park. Carpooling is encouraged from the Glencormac Inn as parking may be tight. Registration open 18:10-19:10

Prizegiving Location:

Glencormac Inn, Kilmacanogue, Co. Wicklow

Notes:

In this race there are x2 river crossing, x2 windblown trees to duck under and x2 fallen trees to go over on course. These obstacles are pictured in the photos section. Please traverse these obstacles responsibly.
Volunteers (Non-Running)
You need to have done 2 non-running volunteer roles in a calendar year to qualify for end of year prize
Volunteers (Running)
Check with race director if they have a need for people volunteering and running. Race directors need a minimum number of people available throughout the race to make the race work so non-running volunteers are preferable. While it can be helpful, volunteering in a volunteer and race capacity does not count towards qualifying for end of year prize
Carpool
| Driver Surname | Firstname | Location | Passing Through | Departure | Seats Available | Seats Accepted |
| --- | --- | --- | --- | --- | --- | --- |
| Jones | Val | Airside, Swords, outside DID | M50 | 17:30:00 | 6 | 1 |
| Devitt | Catherine | Sandymount/Ballsbridge | N11, Stepaside, Enniskerry | 18:00:00 | 3 | 0 |
| O'Gorman | Vivian | Rathmines/Ranelagh | Clonskeagh,Goatstown,Dundrum,Sandyford | 17:45:00 | 4 | 2 |
| Hodge | Anne | Merrion Square | N11 | 17:00:00 | 2 | 2 |
Please login to avail of carpool option