Brockagh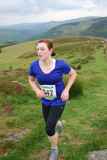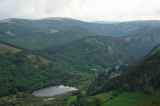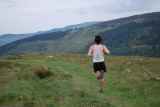 Authors
Rene Borg
07 June, 2012
TEAM RESULTS
MEN
1. UCD 12 (2 Brian Caulfield, 4 Zoran Skrba, 6 Niall Fox)
2. Sli Cualann 30 (3 Ben Mooney, 7 Rafael Salazar, 20 Jimmy Synnott)
3. Clonliffe Harriers 87 (5 Paul Duffy, 21 Dermot Murphy, 61 David Duffy)
4. Crusaders AC 109 (1 Torben Dahl, 25 Oran Murphy, 83 Gavan Doherty)
5. Team Galco 180 (26 Padraig O'Dwyer, 36 Justin Dutton, 118 Oliver Rynne)
Torben Dahl
04 June, 2012
The dream about winning an IMRA race one day had been there for exactly two years this evening. Also I had long time ago decided that if I ever succeeded on this I would write my first race report, so here it is!
When leaving the flat Kingdom of Denmark in May 2010 for a job in Ireland, I expected to arrive in nearly as flat a country. Only a few days into my new job I received an e-mail from a colleague with the strange name Paul O'Grady asking me if I was interested in mountain running. Firstly I was thinking that people in this country seem quite open and friendly and secondly I was thinking 'which mountains??' until I looked out the window beside my desk overviewing the Dublin Mountains.
Having been into road running for a number of years I did not hesitate to grab this offer from Paul. The tougher the better has now become my philosophy. Missing the first Wednesday race (Tibradden I think) getting lost with Paul trying to find the registration was just the start of the two of us testing our navigation skills or should we say lack of same! However that's a full story on its own! If I say November 2010, opening of the Dublin Mountains Way and Johnnie Fox's a good few people will know what I am talking about!!
Anyway back to Brockagh which was my first Wednesday race at the end of May 2010. My debut with IMRA was the 26k Circuit of Avonbeg a few weeks earlier, where O'Grady and myself managed to convince Paul Nolan that we had excellent navigation skills (despite we couldn't even pass the test and point out the car park in which we were standing!!) O'Grady might not be a good navigator but he has great manipulation skills! At Brockagh I was introduced to the other mad Dane running with IMRA, Rene Borg. I still remember the race between the two of us coming down the fire road and Rene getting injured literally as I pass him just a kilometer before the finish line.
Having run Brockagh also in 2011 it was on my list as one of my favorite races. Therefore I was also keen to do it again this year. With too many races and a lot of other stuff going on I was however nearly giving it a miss Wednesday afternoon as I felt run down. Arriving early to get my registration in before the 150 cap didn't help as my nature is lastminute.com and would give me too much time to build up a pressure on myself. I think the Irish culture has made me feel a bit too relaxed when it comes to being on time ;)
At the start line I saw a good few of the usual suspects and my nemesis. Among them was Kyle Heron who really improved at the end of last season and who has been flying in this years Leinster League. Just a few minutes before the start Zoran arrived and also Ben Mooney was there. As I was looking at Kyle and Zoran my heartbeat went up and could really feel that I am getting more competitive and having higher and higher expectations for myself.
Having run Brockagh the past two years I still had the route in memory (at least the first part) and I decided that I would give myself an extra push on the fire road in order to make up a gap before approaching the ascent on the open mountain. I also knew that I would be strongest on the uphill and that any chance of leading the field would have to be made on the way up. Even though I was in front from the very beginning I was convinced that this wouldn't last through the entire race. Without looking too much back I could feel and see Ben and Zoran being just up my tail.
Whereas I remembered the first part of the route I apparently didn't remember the open mountain. I definitely remember it being shorter and the sentence at the race briefing about "when you think you're at the summit, you're not" suddenly made sense. I kept my focus on keeping running, no time to start walking now if I wanted a podium position. Right now my goal just was to be first on the summit and if I wouldn't be able to keep it up on the descent then that be it. As I had pushed my self fairly much over my usual limit on the way up I was concerned if I could keep it up on the way back despite I would be running downhill. However when looking back roughly half way down the open mountain it looked like I had kept up the same gap as I had when turning around at the summit. All I was thinking now was that I just needed to keep it up until I again would see Martin Francis when entering the fire road, as I was convinced that I could push myself extra hard on that part without anyone passing me.
As I again saw Mick ready with the camera I mentally had passed another of the checkpoints I had made up in my head. Thanks for giving me a few words on the way Mick, it made me believe I could keep my position all the way.
Passing a few early starters before the fire road I started thinking that it would be great to get some some runners in between me and the guys just to confuse Zoran a bit, ha ha.
The last time I looked back I recognized Ben's usual blue and orange colors and was sure the black t-shirt beside him was Zoran. However also Brian who finished 2nd was wearing a black t-shirt. I am not sure when Brian passed Zoran and eventually Ben. It felt like forever before the figure of Martin eventually showed up and I had a bit of breathing left to tell him to keep me up the rest of the way, thanks Martin! Even though I remember you saying that the next runner was a good bit behind I wasn't too convinced that this was true and therefore I just pushed myself even harder the last couple of kilometers.
As I saw the finish line where my good friend Karl Maguire was one of the volunteers this evening I was delighted and I think Karl looked a bit surprised as the troll came out the woods. When Brian passed the finish line about 40 seconds later I was just as surprised myself as I was sure Zoran was just behind me.
It still felt a bit unreal actually having won an IMRA race for the first time ever. I had literally been dreaming about this day for the past two years and as Brockagh was my first Wednesday race exactly two years ago it made me think that it was meant to happen today. Maybe the 150 cap made the difference as Peter O'Farrell arrived after the cap was reached!
The win means that I am now allowed to leave Ireland as I had made a promise to myself not to leave the country until the day I had won an IMRA race. Anyway I think I will just stay another two years as Denmark is such a small place that you can't really get lost and where would all the fun then be?!? Thanks to all you great IMRA people, you have kept me running and made me love this country!