European & Youths Trials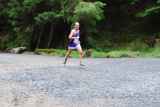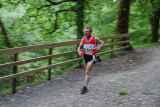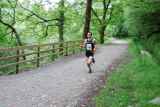 Authors
Gerry Brady
09 June, 2012
Provisional results (electronic will be uploaded shortly)
After the heavy rain on Thursday and Friday, the skies cleared somewhat for the trials for the International Youths race, European championships, and Snowdon. First off were the juniors and youths running clockwise on a slightly modified short lap from the International Youth Cup on June 24th.
As the boys came through at the end of the first lap four runners were well clear. Junior Killian O'Connor (Sligo AC) was pushing the pace with fellow junior Hugh Armstrong (Ballina) shadowing him. Two youths were keeping them company: Killian Mooney (DSD) and Andrew Cullen (DSD). At the end of the third lap only 16 seconds separated this quartet with O'Connor winning from Mooney and Armstrong. Cullen in fourth has made huge improvement in the last year under the watchful tutelage of coach Eddie McDonagh. There was a large gap of 49 seconds back to Michael Healion (Eire Og) who had Rob Tully (Star of the Sea) and Julian Martin (DSD) close behind him. Liam Fitzpatrick (DSD) was another 22 seconds back and is another runner showing good improvement.
In the girl's race Clare McCarthy (DSD) was leading at the halfway mark with junior Louise Hill-Stirling (Clonliffe) staying within reach. DSD youths Sarah Miles and Sorcha Humphreys were running together in third and fourth. It stayed that way to the finish with Sarah Miles having a strong debut on the hills as herself and Humphreys closed to almost within reach of Hill-Stirling.
Ian Conroy (Raheny Shamrock) tore away at the start and stormed around the first short lap in a clear lead. James Kevan (Clonliffe) and Tom Hogan (Racing 795) were in second and third positions. The first three held their positions on the first long lap. On the second long lap Conroy extended his lead while Rathfarnham runner Brian Furey closed in on but did not catch Hogan.
Laura Shaughnessy (UCD) looked more comfortable in her third mountain race as she led Sarah Mulligan (DSD) at the end of the first short lap. The gap opened to 36 seconds by the finish for a fine win.
Junior Girls
1. Clare McCarthy (DSD) 15:37
2. Louise Hill-Stirling (Clonliffe and Ayr Seaforth) 15:53
3. Sarah Miles (DSD) 16:00
4. Sorcha Humphreys (DSD) 16:11
Junior Boys
1. Killian O'Connor (Sligo) 20:47
2. Killian Mooney (DSD) 20:53
3. Hugh Armstrong (Ballina) 20:56
4. Andrew Cullen (DSD) 21:03
5. Micheal Healion (Eire Og) 21:52
6. Rob Tully (Star of the Sea) 21:56
7. Julian Martin (DSD) 22:01
8. Liam Fitzpatrick (DSD) 22:23
9. Ciaran Treacy (Ballina) 23:30
10. James Alexander (DSD) 24:22
11. Ciaran McGinley (Star of the Sea) 24:25
Senior women
1. Laura Shaughnessy (UCD) 27:14
2. Sarah Mulligan (DSD) 27:50
Senior men
1. Ian Conroy (Raheny) 41:14
2. James Kevan (Clonliffe) 42:05
3. Tom Hogan (Racing 795) 42:28
4. Brian Furey (Rathfarnham) 42:31
5. Stephen Cleary (Clonliffe) 42:53
6. Andrew Annett (Mourne Runners) 44:26
7. Vincent O'Sullivan (Sli Cualann) 45:12
8. Aengus Burke (North Laois) 45:30
9. Tristian Drute (Sligo) 46:17
10. Rob Cleary (Clonliffe) 46:43
11. Gerard Maloney (St. Pauls) 47:34
12. Ronan O'Siochru 1:00:48
13. Thomas Galvin (Glenasmole) 1:00:00
14. John Hussey 1:10:02