Corrig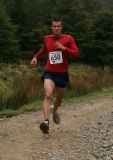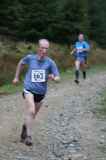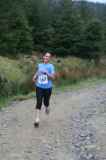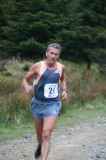 Authors
Unknown
28 November, 2009
First of all an introduction. I?m quite new to this lunacy so most people won?t know me. Having previously dabbled on the hurling fields of Kilkenny and the soccer pitches of Dublin, I decided to retire gracefully from those sports and pit my wits against gravity.
Corrig was my 5th race and after staying off the booze all weekend and having a relatively good run at Three Rock last week I was feeling pretty confident of improving my times and placings.
The pre-race intro from Peter O?Farrell was my undoing however as his description of a fast, dry 5km run prompted me into getting into the 3rd row of runners for the start. It was the longest 5km I?ve ever run!
Anyway, onto the race itself. Conditions were a bit misty but nothing to complain about and a large turnout of 214 (considering the Champions league Final was on) took to the starting line.
The usual suspects won again (see below) and despite a cracking start from yours truly, I was too far back down the pack to see how the race panned out. In fact, I was too busy cleaning the muck off my face to see what was happening anywhere in the race as I fell twice in the same place going up and down. The first fall I felt sympathy for myself, the second made me feel (and look) a bit stupid.
Usually when playing team sports and if things are going wrong you have 3 options:
1. blame your team mates
2. blame the referee
3. blame the manager
i.e never blame yourself.
Unfortunately I didn?t have the luxury of those scapegoats so as I contemplated quitting (my colleague Justin Keatinge had just passed me at this point..) I tried to come up with some justifiable excuses: did I eat too much? Was it the weekend cycle? Was my footwear unsuitable? Was the description of me by Kevin Brady as ?Fat Joe? the problem?
Well I made it to the finish anyway and probably annoyed all the people I pestered on the way down asking them how far we had to go. So apologies to those.
Well done to all the winners and organisers. As someone who has battled against the bureaucracy of organised soccer for almost 20 years, it is refreshing to see something so well run and everyone pulling together to make people feel at home and enjoy themselves.
<B> TEAM RESULTS </B>
Overal LL: <a href="/ad-hoc/LLOverallTeamResults5-12.xls">here</a>
MEN
1. Rathfarnham WSAF 25 (Barry Minnock 1, Mike Long 10, Adrian Tucker 14)
2. Setanta 28 (Eoin Keith 2, Gerry Lalor 4, Andreas Kusch 22)
3. UCD 43 (Jonathan Daly 6, John Kirwan 18, Niall Fox 19)
4. Sli Cualann 83 (Cormac Conroy 8, Mick Hanney 33, Cormac O'Ceallaigh 42)
5. Fingal 121 (Seamus Murphy 23, Ciaran Young 46, Jonathan Corrie 52)
6. Sportsworld 295 (Henny Brandsma 85, Sean O'Byrne 100, John Fitzgerald 110)
WOMEN
1. Crusaders AC 19 (Aoife Joyce 1, Rachel Walters 8, Eva Fairmaner 10)
2. Clonliffe Harriers 60 (Karen Duggan 3, Krissy Gormley 9, Jean O'Neill 48)
3. Setanta 90 (Hazel Thompson 12, Maritta Kymalainen 14, Caitlin Bent 64)
4. Sli Cualann 107 (Jean Bader 15, Treasa Earls 45, Maxine Bonus 47)
</br>
<b> Inter-county women </b>
1. Dublin 19 (3 Karen Duggan, 6 Jacqueline O?Hagan, 10 Eva Fairmaner)
2. Wicklow 80 (4 Lorraine Creane, 31 Liz Ryan, 45 Treasa Earls)
3. Wexford - (1 Aoife Joyce)
4. Meath - (19 Ann Tobin)
5. Louth - (51 Michelle Fanning)
</br>
<b> Inter-county men </b>
1. Wicklow 54 (9 Shane O?Rourke, 13 Tomas Kelly, 32 Ben Curtis)
2. Dublin 96 (7 Niall McAlinden, 19 Niall Fox, 70 Ray Linn)
3. Meath - (5 Fechin Heery, 64 Eamonn Hodge)
4. Kildare - (44 Eoghan Carton, 81 Rossa O?Donnell)
5. Offaly - (1 Barry Minnock)
6. Kerry - (10 Mike Long)
7. Mayo - (20 Donal Gallagher)
8. Cork - (30 Donal McCann)
9. Louth - (82 Robert Costello)