Union Wood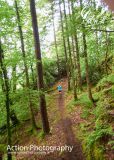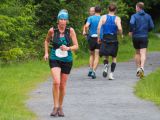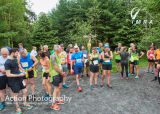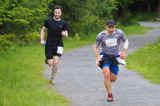 Authors
Mountain Running arrives in North West
21 May, 2023 - Turlough Conway
(Note:*****************
Spot Prize at Knocknarea Race for Union Wood participant who writes best report for our inaugural race. Go for it!)
Union Wood was the location on Sunday for the inaugural race of the new Irish Mountain Running Association (IMRA) five race North West League. Sixty five runners toed the start line for this latest addition to the North West running scene. They were in for a treat as course designer Rory O'Connor had devised a challenging and varied lung buster of a route. A combination of good quality fast trails, mountain bike tracks, single track climbs through forest and a run through a wild meadow kept the runners distracted. The picturesque and changing terrain was almost as good as a rest but there was no resting up the tough push to the top of Union Rock. With the work done it was a fast descent to the finish line and the refreshments provided by volunteers Ann Hunter and Eleanor Flaherty. Eleanor's Daughter Anne-Marie Flaherty was race director and must have been very satisfied with the turnout and the general feedback of happy thumbs up and smiling faces after the race.
On the competitive side and in the men's race Aidan McMoreland and Martin Brennan, second and third in the 2022 Warriors Run, were in the field. Both are accomplished on road and mountain and would not be found wanting for speed, strength or technical ability. Irish Masters International Eamonn Murphy was looking fit and also vying for the podium. It was visiting mountain runner Ed O'Connor, however, who stormed out of the blocks to take a significant lead on the flat ground early in the race. McMoreland gave chase and before the crucial Union Rock section was trailing by 25 seconds. O'Connor didn't falter and when he hit the fast trail again inside the last Kilometre he had consolidated the lead and was safe for the win with McMoreland second and Brennan third, holding off pressure from Murphy.
In the women's race Irish International Masters Team Cross Country gold medalist worked up a commanding early lead and was not to be troubled thereafter. Joanne Kilfeather and Ailbhe Donnellan battled it out for second and third with Ailbhe prevailing.
With a runners' best three races to count for the overall League title it's early days. All runners who complete the league will get an end of league prize.
A sincere thanks to the Sligo Mountain Bikers who generously gave up their Sunday spins on the Rock to allow the event to proceed. Thanks to all the volunteers who helped out on the day. Sincere thanks to Sligo Sports and Recreation Partnership for their incredible support in getting this league going and their great work with local trail running groups over the years. Thanks too to our local sponsors RunPod running shop for the generous sponsorship.
Next up on July 3rd is the 7km Knocknarea mountain race where one of the climbs will be of use to runners preparing for this summer's Warriors Run.