Tibradden/Sliabh Thigh Bródáin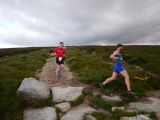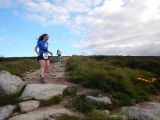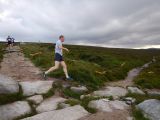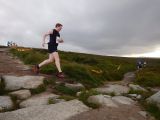 Authors
Peter O'Farrell
01 July, 2016
Thanks to Tanya and team for a flawless event
Four first aiders.
The twenty five volunteers I can understand, the BBQ is closing in fast now and rumours are of a fine and fancy end of league prize have been bandied about like knees at a 1920's dance revival. Four first aiders...
I love the oul hill racing, some were keeping their powder dry and the rest of us headed off under the watchful eyes of the wonderful volunteers.
Des did what I used to call the Minnock Move and promptly put a 25 second gap into the field within the first kilometre or two and stretched it out to 40 by Fairy Castle and was cruising from there home. Stephen Cleary and myself had a good battle with neither fully breaking the elastic until the final fireroad, when Stephen employed what I still call the Turlough Turnover and simply ran away from me with legs churning at a ferocious rate. My earlier plodding attempt to employ the Turlough turnover had foundered on the rocks of reality.
We nearly caught Clare.
Ronan had a great battle with the mountain, the runners and his shoelaces for a battling fine finish.
Bronagh, Laura and Caitlin were the worthy and surprising winners of their classes, hill-running : the elixir of youth! Becky, Donna and Niamh took home the podium vouchers. No medals this week Niamh ;)
Hopefully the four first aiders were mainly employed on tidying up loose eyewear and not reddened limbs.