Log na Coille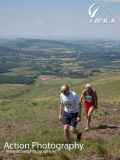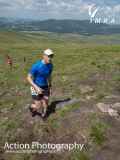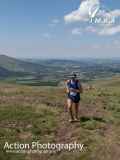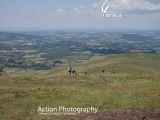 Authors
Declan O'Dwyer
22 July, 2013
I'd never been up Lug before, but at over 700m of climbing, it was always going to be tough. Still how hard can 10k be?. The weather was hot, but just the same as the last 2 weeks and earlier in June and I had coped with tough runs in that - again can 10k be that hard? Worst case scenario should be 90 mins or so, and I'd never take food/water on a run that length, so with proper prehydration no water needed. How hard can 10k be?
Lug looked hugely impressive from registration at Fentons pub, Its always nice to see the peak from before the start, to know what you've let yourself in for. The start was a km or so from the pub, and it was welcome to wait in the the small shaded area for the start to begin. It was the last shade we'd encounter till we got back to the finish.
Off we went up the steep ascent of Camera, 250m climbing in the first 1.5k. It was very hot, with a minimal breeze in our faces. The gradient eased after this for a about 3 km before the last steep section leading up to the plateau at the top. I kept the legs turning over as much as possible, as my hillwalking pace is so slow, and made it to the steep last climb before reverting to a walk. The leaders were coming down at this point, but I continued the last km or so to the peak and gave Henny my number. A quick look at my watch, I think it was 52 mins, and based on previous years I reckoned the Brian Furey (congrats Brian)and the rest of the leaders must be approaching the finish.
Turning close to Maike Jurgens she commented that with her poor descending everyone would pass her on the descent. Guess her descending has improved (congrats Maike on first lady). I took my time through the first steep descent which is quite rocky and could do damage in a fall. I reckoned after this section the next 2 or 3k must be one of the easiest descents on the IMRA calendar, and I'd get a chance to stretch the legs. But instead I seemed to slow even more, I couldn't stretch my legs, which were turning to jelly, they had no more power. 7k in and I was bonking. The heat seemed worse as the breeze couldn't be felt and the ground had absorbed another hour of sun. Pace continued to drop till it was little more than a shuffle, and other runners passed in a steady flow. At this stage they were asking was I ok, a sure sign I looked as bad as I felt. James Cahill came by offering a full bottle of water which was gratefully accepted, which helped to struggle to the finish line, and the shade. Checking later I had climbed Camera at 9k/min pace and come down at 13k/min pace. After crashing for 10 minutes and got more water on the board it was time for the slow walk back to Fentons for a beautiful cold pint.
Results were read and prizes given, well done to all concerned. For me I'm forgetting the result, and thinking about the lesson leant - never underestimate a 10k, they can be very hard!
Thanks to Vivian and his wonderful team for the great organisation and assistance at the finish line.
Maike Jürgens
20 July, 2013
57 runners and a bunch of well prepared (hats, little clothing and suncream) volunteers decided that there was nothing better to do on a heatwave Saturday in Dublin than to run up and down Log na Coille at lunchtime. I started of with a banana-raspberry-oat-seed-branflake breakfast and took the Luas to Beechwood to meet Daniela and Eoin for a lift. All the way there I had this odd feeling of having forgotten something until it dawned on me that I neither took a jumper nor any waterproofs – probably not needed but still a weird feeling if those are basically a part of your life. Once registered, it was time to get into the runners and make our way to the start line (including a 50 m jog for warm-up – it was already way too warm!).
It was my first "unmarked" (we were meant to bring a map and compass but it turned out there were a few markers at the top where it can be difficult to find your way I was told) race and my first time up Log na Coille so I had no idea what to expect. We started off at 1 o'clock and were quickly out of the shade into the blazing sun with not even a hint of a breeze. Off we went onto the first uphill. Thankfully, I had just gotten to the hillrunning chapter in "Born to run" and all I could remember was that the first lesson in uphill running included barely touching the ground when running and thinking that it was all very easy. So I tried to follow that advice. It seemed to be working well, I overtook a few people and found myself first lady (first time ever and only because all the fast ones were sensible enough to stay at home). On the first flat it didn't all feel that easy any more. John was there to take pictures on one of the next uphill and on we went to the next flat bit. I tried to stick with some of the guys here which was hard enough with all that sun and still no breeze. I kept thinking one of the other women would overtake me anytime soon so I just kept pushing and once we made it to the last climb I knew I had a chance of at least being first women on top. Once there, I quickly enjoyed the views (beautiful) and started my way back down the hill giving me an idea of where everyone else was. The downhill is still not my favourite part of a race but I knew I had to give it my best shot (and realised that being tired made me less afraid and probably a bit faster than usual). Despite some fears of not finding the way back down, I didn't have any trouble finding my way and just kept going. The quads starting shaking and my "hello" to fellow runners and hikers slowly turned into an unrecognisable mumble. Once back on Camara Hill I could feel the finish coming closer and still no women had overtaken me (surprisingly). I stumbled more than ran the rest of the way almost falling about 10 times but still somehow it all worked. At the finish, I was greeted by a lot of clapping (THANK YOU!) and was happy to be home. The short dip in the river afterwards helped cool down and a few drinks, crisps and cake (THANK YOU Daniela) later everyone seemed pretty happy and relaxed. Not too bad a choice after all to be running up and down the hills in a heatwave ☺ - thanks to all the volunteers!