Trooperstown Hill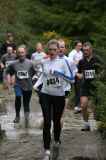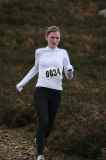 Forum Messages
Author
Date
Message
Kevin Butler
Jan 25 2009, 6:16pm
Hi,

I havnt actually competed in any mpuntain races before and was just wondering if anyone could tell me do I just show up on the day for this race or do I have to sign up before hand and if you are supposed to be part of a team or can you race singly?

Thanks
Kevin
Gerry Moran
Jan 25 2009, 6:19pm
kevin
Did my first race in Howth last week, turn up pay €17, 10 for membership for the year and off you go, enjoy.Hope to do troopperstown in a few weeks
Gerry
Kevin Butler
Jan 25 2009, 6:25pm
Gerry

Thanks for that do you know if I will be alright running in a pair of aasics runners think they are more for road running but dont really have anything else at the moment?
Gerry Moran
Jan 25 2009, 10:13pm
Thats what I used last time, go along, have a look around and see what you think before buying new gear.
Gerry
Rene Borg
Jan 29 2009, 8:40pm
Trooperstown Hill starts and ends on a long stretch of fire trail on which most types of normal runners are suitable. There's a short tarmac before transitioning on and off the mountain proper.

On the hill, most paths consist of an equal mixture of dirt, grass, and a few loose rocks cutting through a black heather landscape.

I run there several times a week at the moment, and if it's wet, the nicely wide paths do get very soft, so a shoe that's a bit low will protect you slightly more from ankle injuries.

The descent of the "Boots" mountain (first top of the day), is filled with small furrows and a wide shoe could be a problem on those. The rest is relatively easy until the short, but very steep and very rocky descent towards the end as you descend from the top of Trooperstown Hill.

So go with what you're most comfortable with: protection if you are afraid of getting battered feet on the rocks, or trail runners for a minimum of grip on the scree (you won't be touching the ground much!).

Overall: Certainly runnable with normal runners but you would be better off with trail runners/hybrid shoes ala the Salomon or ASICS and Adidas trail series. Fell shoes are not necessary and will probably cause you grief on the tarmac and firetrail sections.
Rene Borg
Feb 15 2009, 7:07pm
There will be a recce of this route next Saturday (21st).

A good group of runners will be in attendance and we will be leaving the car park at 10:00.

There'll be a short stop on the way back for anyone who wants to have a few gos at the technical descent.
declan o'dwyer
Feb 15 2009, 8:02pm
Hi. Annacurra had both a contoured map and an elevation profile put up under the maps section. Both were very useful. Is there any chance either will be put up on Trooperstown Hill. The google maps course route is great but cant figure out the climb from it at all.
Rene Borg
Feb 15 2009, 10:11pm
As you ask so you shall receive...

Profile map now up :)
Declan O'Dwyer
Feb 16 2009, 10:07am
Thanks Rene, that helps a lot, although I see we come down a cliff about 8.5k in. Any chance this could become a standard part of the maps section on each race.
Rene Borg
Feb 16 2009, 10:43am
Hi Declan, we make these available as we have them.

For this year's races we'll have it for most, but for the next one at Crone (for instance), we will have to wait for someone to measure it with a GPS as the route has changed from last year and then send us the file.

The GPS makes it look a bit worse than it is, we hope to get a better reading this year to update for next year. That bit is very steep though with a -25.7% decline on very rough gravel.

A very good place to overtake people but also a place that has caused one serious injury already, so well worth staying alert at that point.
gerry brady
Feb 16 2009, 11:47pm
The cliffs in the Trooperstown profile are caused by the scale on the y axis not by GPS!
There is a lot to be said for always starting the y-axis at 0 metres elevation and for using a scale of around twice the actual highest point. For example the highest point in the Trooperstown race is around 425m so an elevation scale from 0m to 850m would flatten out the graph and make it look more like the truth on the ground but then we wouldnt have such a dramatic profile :-( See the Crone Wood map profile as an example.
Rene Borg
Feb 20 2009, 6:25pm
Just to confirm, recce of this route will kick off tomorrow (Saturday) at 10:00 from the Trooperstown Carpark (the race start and finish), so come along if you are interested in preparing for this route.


Brendan Lawlor
Feb 23 2009, 12:57pm
The 'Cliffs of Trooperstown' don't look quiet so intimidating on the new profile map so hopefully we'll all survive them next Sat
Rene Borg
Feb 28 2009, 8:54am
While marking the route yesterday evening I can confirm that the trail are now in beautiful dry condition and that the last big patch of snow covering the trails has melted and only a few pockets remain at the sides of the tracks.

A bit of rain fell here overnight, however, so some of the more eroded trails will be a bit slippy. Light, calm, grey overcast is the last weather report from Outpost Trooperstown.

See you at the race start, enjoy!
Keith Lacey
Feb 28 2009, 9:04am
Nice one Rene! Thanks for the update.
cormac o ceallaigh
Mar 2 2009, 8:59am
Well done Rachel ,Rene and volunteers, super race on Saturday, well marked, good long route. Perhaps we should look at a different venue for the prize giving rather than the Coachman's, with soup at €5.50 and a toasted sambo at €8.50 !!....someone get on to Eddie Hobbs! in circumstances were we bring anything form 50- 100 people back to a pub , one would like to think this is an opportunity for the pub to look after the runners and make a few quid , not an oppportunity to try and fleece them!
Paul Joyce
Mar 2 2009, 9:33am
Well done to all who organized a great race.
On Cormac's point above, Lynham's in Laragh is much closer to the course. Had a great bowl of soup and relaxed post-race discussion for €3.95.
Rene Borg
Mar 2 2009, 10:06am
Hi all,

Lindie Naughton has uploaded her photos from the race here:

http://www.flickr.com/photos/lindie/sets/72157614497718939/

We'll be looking to upload them to the site shortly, so the taggers have some new material...
Jeremy Hart
Mar 2 2009, 10:13am
Hi Folks,

thanks to all who organised the nice run on saturday
it was my first event with imra, would be keen to hook up with anyone doing training runs in the Holywood area

While you are on the subject of photo uploads and tags etc do you realise that some of the race numbers have been used twice this year(by different people) which seems to be messing up the photo id's and racing stats


Jeremy Hart
Mar 2 2009, 10:35am
HI Jeremy,

Thanks for pointing that out, we have reports on some errors now occuring the Annacurra and Trooperstown results which could be explained by the same number be accidentally handed out to two runners.

Could you send on the precise examples you noticed to rene.borg at imra at ie. We will work with Justin to see how we fix this best.
Rene Borg
Mar 12 2009, 12:22pm
Hi all,

now that the Trooperstown results are corrected, the club results have been uploaded.

You can also access the total score by copying this link into your browser address bar: http://www.imra.ie/ad-hoc/WLOverall2009-4of5.xls

Unfortunately, the HTML tags are not currently working in the reports, so I cannot do a direct link for you.
Mick Hanney
Mar 17 2009, 9:33pm
Any budding writers out there for a Trooperstown report? And was there pictures to upload?

Rene Borg
Mar 17 2009, 9:55pm
Hi Mick,

I think the only photos from the race are the one's Lindie posted on Flickr: http://www.flickr.com/photos/lindie/sets/72157614497718939/

I posted the link a bit earlier. If anyone sends me on the files I can zip them and upload them.
Paul Mitchell
Mar 18 2009, 1:02pm
Here is a Race Report from the Sportsworld Blog site (www.sportsworld-terenure.blogspot.com) which gives a flavour of the race.

Tuesday, March 3, 2009
Super Troopers!

Race Report: IMRA Trooperstown Hill 28/02/09
By William Greensmyth

Trying to justify participation in mountain running to those who have never scrambled up hill and sprinted down dale is difficult. You are often confronted with dubious looks, concerns over your mental well-being and queries into whether you have sufficient health cover. 'Tis true - mountain running attracts a different breed of running animal...none of your cheetahs who whip around the track nor your gazelles who stride over the cross country plain, thank thee very much.

And so on Saturday last, 28 February, seven of our club's true troops trooped to Trooperstown Hill and the longest race of the IMRA winter league.

At 10,600 metres and with an ascent of almost 400m, this was no fun run. At the start line, it was clear that the national senior XC hadn't reduced the calibre of the field as many of the leading competitors were present and correct. Following a run-through of the course from Rene, off we went.

The first 4k was a long gradual climb with a few steep sections thrown in for good measure. Lungs wheezing, legs burning, hearts breaking, after 4k there was a brief respite and a chance to stretch the legs and show off a bit of speed on the comfortable downhill section for about 2k before digging in again as we ran through marsh and over scree up to the top of the second hill around the 8k.

Then we came to the main downhill section, what the IMRA fiends called a "technical descent"...I can assure you, dear reader, the technique employed by my good self was simply award-winning.

Scrambling down the slope with the sure-footedness that a drunken three-legged blind hippo would be proud of, rueing the day Newton discovered gravity and cursing Eoin O'Brien and his suggestion that this would be a bit of fun and good preparation for Ballycotton, technique went out the window and survival instincts kicked in.

The IMRA website warns that this final descent has a -26% descent grade. Being more concerned with descending without shattered ankles, I did not have time en route to indulge in some amateur trigonometry and verify this angle. I shall take it as accurate.

Once at the bottom of this section, it was free running all the way to the end and the chance to gain a few places.

Results? Who cares - we all finished and without injuries. Fair play to my fellow mountain goats - Paul, Jakub, James, Colm, Eoin and Liam.

All aboard for the Wicklow Way Ultra :)
Mick Hanney
Mar 18 2009, 9:42pm
Great report!