Three Rock Summer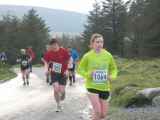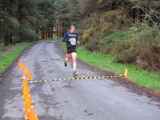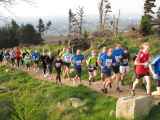 Description:

The classical route taking in Three-Rock and a loop around Fairy Castle mountain

County:

Dublin

Date:

Wednesday 2 May, 2012

Time:

19:30

Climb (m):

380

Distance (km):

9.40

Event Difficulty:

7 (3,2,2) - Difficult Terrain, 200M - 500M ascent, 6Km - 10Km

Race Marking:

- Route fully marked

GPS Allowed:

Yes

Leagues:

Entry details:

No entry details have been entered for this event yet. Entries for league events usually open a couple of weeks before the event

Vouchers Allowed:

No. Online entry only for this race.

Route Description:

Route will be a new 9.4km course with 380m of climb designed by Greg Byrne. There will be a junior/short course. Follow the Tape, listen to the marshalls.

Getting There:

Taylor's 3 rock pub is at the bottom of Kellystown Lane at the junction with College Road and Harold's Grange road. On the map page the position of the parking sign is where the race will start at Ticknock carpark. Kellystown Lane is the first left turn (heading north-west towards the Marlay Park) after you leave Ticknock carpark. Sign on will be in Taylor's 3 Rock pub.

Organisers Instructions:

Organisers Instructions: Race sign on will open at 6.00pm at TAYLORS 3 ROCK PUB (not ticknock) Race sign on will close (no more entries taken at all) at 7.15pm to allow organisers time to get to the start for 7.30pm. We aim to start at 7.30pm. Please have exact change. €7 race fee (or €17 if this is your first run of 2012) You should aim to be at the start location at 7.20pm. Please do not DO NOT PARK ON ROAD OUTSIDE TICKNOCK Forest Entrance - double yellow lines and gardaí are ticketing cars! Please Car Pool from Lidl/ Centra at Grange Road just opposite Marley Park plus there are some spaces at Taylors Three Rock Pub. Only cars with a minimum of 4 on board will be allowed into the forest - please park in lay-by areas not on roads.

Prizegiving Location:

Taylors 3 Rock Pub

Notes:

Please read the route marking guidelines and follow the tape.
Volunteers (Non-Running)
You need to have done 2 non-running volunteer roles in a calendar year to qualify for end of year prize
Volunteers (Running)
Check with race director if they have a need for people volunteering and running. Race directors need a minimum number of people available throughout the race to make the race work so non-running volunteers are preferable. While it can be helpful, volunteering in a volunteer and race capacity does not count towards qualifying for end of year prize
Carpool
| Driver Surname | Firstname | Location | Passing Through | Departure | Seats Available | Seats Accepted |
| --- | --- | --- | --- | --- | --- | --- |
| Tyner | Angus | Ashford | Kilmac | 18:00:00 | 3 | 0 |
| Doorly | Stephen | Milltown Luas Station | Taylors 3 Rock | 18:20:00 | 3 | 1 |
| Doyle | Colin | harolds cross d8 | crumlin,rathfarmham | 17:15:00 | 2 | 2 |
| Fleetwood | Ronan | Milltown Luas Stop | Ballinteer | 18:20:00 | 3 | 3 |
Carpool option is not available at this time..