B&I Under 18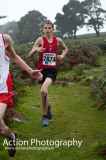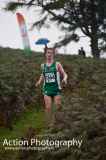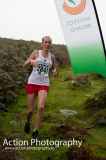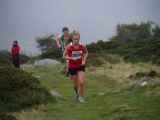 County:

Abroad

Date:

Sunday 19 September, 2010

Time:

10:45

Climb (m):

0

Distance (km):

0.00

Race Marking:

- Route fully marked

GPS Allowed:

Yes

Leagues:

Entry details:

No entry details have been entered for this event yet. Entries for league events usually open a couple of weeks before the event

Vouchers Allowed:

No. Online entry only for this race.

Route Description:

All races will start at the Education Centre beside upper lake. They will all follow the same trail that loops up Camaderry with younger runners having earlier turnaround points. The under 14 races turn where the grass path up the Camaderry ridge begins. The U16 girls turn at a point where there is a mature tree on either side of the path. The U16B/U18G turn at the second Wicklow Mountain Park sign (see photos). The U18 boys turn where an old fence crosses the race route.

Under 14: 3.5 km / 135m ascent

Under 16 girls: 4.7 km / 234m ascent Under 16 boys / Under 18 girls: 5.6 km / 314m ascent Under 18 boys: 6.7 km / 338m ascent

Getting There:

Upper lake, Glendalough, County Wicklow.

Organisers Instructions:

Race information sheet

International categories: Under 18 (born 1992/1993), under 16 (born 1994-1995) Teams: 4 to run, 3 to score

2010 Membership Form (for visiting teams parents need not sign form given nature of the event)

Notes:

Mixture of forest track and grass track up ridge. Mostly good surface.
Volunteers (Non-Running)
You need to have done 2 non-running volunteer roles in a calendar year to qualify for end of year prize
Volunteers (Running)
Check with race director if they have a need for people volunteering and running. Race directors need a minimum number of people available throughout the race to make the race work so non-running volunteers are preferable. While it can be helpful, volunteering in a volunteer and race capacity does not count towards qualifying for end of year prize
Carpool
| Driver Surname | Firstname | Location | Passing Through | Departure | Seats Available | Seats Accepted |
| --- | --- | --- | --- | --- | --- | --- |
| Kehoe | Jason | Tallaght - returning after Long Run circa 5pm | Cornels Court (N11) @ 07:50, Kilmacanogue pub @ 08:00 | 07:30:00 | 4 | 4 |
Carpool option is not available at this time..