The Sugar Bowl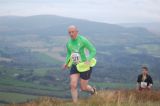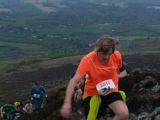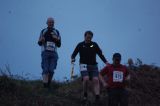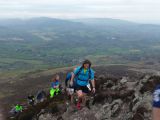 Description:

A circuit and climb of the Sugarloaf

County:

Wicklow

Date:

Wednesday 19 April, 2017

Time:

19:30

Climb (m):

400

Distance (km):

7.30

Event Difficulty:

7 (3,2,2) - Difficult Terrain, 200M - 500M ascent, 6Km - 10Km

Race Marking:

- Route fully marked

GPS Allowed:

Yes

Leagues:

Entry opens:

2017-04-15 00:00:00

Entry closes:

2018-04-18 18:00:00

Entry limit:

None set

Entry cost:

€7 for seniors, €5 for over 65s and under 18s

Vouchers Allowed:

No. Online entry only for this race.

Route Description:

It starts on the new Sugarloaf way. It follows this through 2 gates (which will be open) for around 2km (1.8km) before turning left onto open mountain (all uphill). After a further short steep climb, the route follows the circumference of the mountain for a km or so (no significant climb) before taking a sharp left to the very steep climb to the summit. Runners going to and from the summit should stay on the left at all times. There will be marshalls and it will all be very clearly marked. Please be aware that the first 150m of descent is hazardous. Having left the summit the route continues downhill as if heading towards the main Sugarloaf car park. It then takes a left turn (clearly marked) to an open grassy descent, which lasts several hundred metres before being followed by more technical descending through growth. It then rejoins parts of the previous route, albeit by running in the opposite direction to last year. It finishes by coming back out on to the roadway that leads to the GAA club for a few hundred metres. Juniors (16-19) can run the full course. There will be a shorter course for under 16s, who will not go to the summit, but will instead turn for home after following the circumference.

Getting There:

Please carpool where possible. There will be some limited parking around Kilmacanogue and at Pluck's, but please be aware of local residents when deciding where to park.

Organisers Instructions:

All competitors, and particularly those who have not competed this year already, should READ the NEW REGISTRATION GUIDELINES. We are NO longer accepting MONEY at races.

Notice regarding mandatory kit requirements Jacket and official IMRA race number.

Notice regarding early start As this race is under 8k there is strictly no early starts, the race gets underway for everyone at 19:30.

Trail shoes are recommended

Prizegiving Location:

Plucks of Kilmacanogue (Used to be the Glencormac Inn).
Volunteers (Non-Running)
You need to have done 2 non-running volunteer roles in a calendar year to qualify for end of year prize
Volunteers (Running)
Check with race director if they have a need for people volunteering and running. Race directors need a minimum number of people available throughout the race to make the race work so non-running volunteers are preferable. While it can be helpful, volunteering in a volunteer and race capacity does not count towards qualifying for end of year prize
Carpool
| Driver Surname | Firstname | Location | Passing Through | Departure | Seats Available | Seats Accepted |
| --- | --- | --- | --- | --- | --- | --- |
| Jones | Val | Airside, Swords, outside DID | M50 | 17:30:00 | 6 | 2 |
| Stuart | Mick | Eden Pub, Rathfarnham | | 18:20:00 | 4 | 2 |
| Kellett | Derek | Ballycoolin | M50. Helping on the race, so a little tight for time. Returning to Duleek after the race. | 17:00:00 | 1 | 0 |
| Hodgett | Alistair | Monkstown | Dun Laoghaire | 18:15:00 | 4 | 3 |
| Whyte | Paul | Heuston South Quarter eir HQ | Chapelizod Bypass to M50 on to N11. | 17:30:00 | 3 | 2 |
Carpool option is not available at this time..