Maurice Mullins 80K Ultra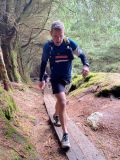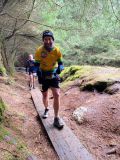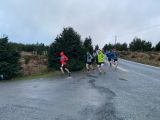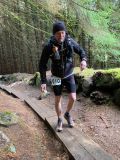 Description:

Maurice Mullins 80k

County:

Wicklow

Date:

Saturday 25 March, 2023

Time:

06:30

Climb (m):

3000

Distance (km):

80.00

Event Difficulty:

10 (Extreme) - Extreme, >1,000M ascent or > 30Km

Race Marking:

- Only major junctions marked

GPS Allowed:

Yes

Leagues:

Entry opens:

2023-02-01 09:00:00

Entry closes:

2023-02-28 22:00:00

Entry limit:

None set

Entry cost:

€25

Vouchers Allowed:

No. Online entry only for this race.

Route Description:


This year the MMU will be 2 races combined, a distances 80KM and 50KM with 2 different start times. These will be the Trials for the Marathon and Ultra for the World Mountain and Trail running world championships in Innsbruck, Austria in June 2023.
Both races will start from the Pier Gates Car Park.
80KM route starting at 6:30am where leaving the Car Park you will follow the wicklow way route in the southerly direction to Glendalough. It will head south for 16km and then return back to the Starting Car Park - where their will be a drop back available. The route is 32km Distance and 1200M climb (well runnable). First Cut off here will be 10:45am On the return you will be joining the 50km race that will start at 9:30am From the Car Park you will join the wicklow way in the North direction through the forest. You will follow the wicklow way accross the Board walks and come off the wicklow way to climb over Djouce. Descending Djouce you will be able to join again the wicklow way and continue to crone woods then curtlestown eventually turning when you meet the Marshall just before the Bridge that crosses the Glencullen river - Glencullen Bridge on Boranaraltry lane, coming back the same route again via Djouce a second time. Wuhu!! This will increase the height to 2,8000 Meters similar to the route of the World Championships Marathon race. The route will be 80km with approx 3,700 Meters climb.


Getting There:

https://www.google.com/maps/place/Wicklow+Way,+Sleamaine,+Co.+Wicklow/@53.0953625,-6.2529778,1031m/data=!3m2!1e3!4b1!4m5!3m4!1s0x4867a3084588c855:0xe891917fe6c3beb6!8m2!3d53.0954474!4d-6.250548

Organisers Instructions:

PLEASE NOTE THAT ENTRIES FOR THIS RACE WILL BE CLOSING ON THE 28TH OF FEB (No waiting lists or transfers after this point)
This race will be the Trial Race for the 80km race at the World Championships : Qualifying times are as follows
Male 7:15hrs Female 8:15hrs

For for further details in terms of selection criteria, see here https://www.imra.ie/internationals/ Strict cut-off times will be imposed at each of the aid points along the route. These are: Pier Gates (32km) 10:45 Crone Woods Gate(45km): 12:15 Glen Cullen Bridge (56km): 14:00 Crone Woods Gate(68km return): 15:30 Kit Requirements: A raincoat with tapped seems, hat and Gloves, Mobile, Space blanket, Tracker (Provided) will be required to be carried by all runners.
Please note registration is at the Public Cark park across from the Pier Gates on the Wicklow Way. Registration open at 5:45am Please follow marshals directions on the morning.
This year we will have a drop bag at the 32km and 56km mark turn around point. Glencullen Bridge on Boranaraltry lane. There will be a water station at Crown Woods (approx. 12km from the finish) on the way back Crews will be allowed at Pier Car Park, Crone, Curtlestown! PLEASE do not have Crews at the turn around point at Glen Cullen Bridge there is zero parking available. IF YOUR CREW TURN UP THERE - You will be Disqualified. Please do not use Poles !
Volunteers (Non-Running)
You need to have done 2 non-running volunteer roles in a calendar year to qualify for end of year prize
Volunteers (Running)
Check with race director if they have a need for people volunteering and running. Race directors need a minimum number of people available throughout the race to make the race work so non-running volunteers are preferable. While it can be helpful, volunteering in a volunteer and race capacity does not count towards qualifying for end of year prize
Carpool
| Driver Surname | Firstname | Location | Passing Through | Departure | Seats Available | Seats Accepted |
| --- | --- | --- | --- | --- | --- | --- |
| behan | Phil | Raheny | M50 to Pier Gates | 05:00:00 | 3 | 1 |
Please login to avail of carpool option