Hellfire Spring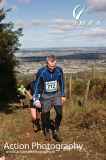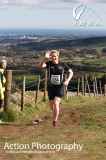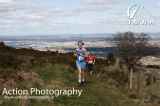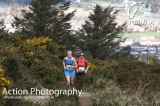 Authors
Brian O Murchu
19 March, 2012
In tandem with Hellfire being one of the shorter IMRA races (5K), I thought I would contribute a shorter race report.
I was kindly offered a lift to the race by Colin Doyle, who has interestingly completed every Winter League and Spring League IMRA race this year so far. I had only run a measly 3 races this year in comparison. The day that it was, bright and sunny, we were both looking forward to Hellfire especially after the mud-baths of earlier races. Colin related that there were four hills in this race, information for me which would prove useful later on, especially not having done this course myself previously.
Normally at races admiring the views for me is secondary to trying to keep up with the person in front (or at least trying to keep the person in front within sight). Hellfire has the advantage of when I did my warm-up up the first hill, I was able to stop aplenty and take in the view.
When race time came, after hearing the race directors instructions, over 70 of us eagerly toed the start line. As the race began, off we went up the fire road, and before the right-hand turn up the first steeper hill section, a group of 9 runners broke away from the field. I was next in 10th place, and as I had my fill pre-race of admiring the views I was in no mood to lose sight of the people in front! Slowly but surely through the course one by one, I started pulling people back in. When we got to incline number four, remembering the words of Colin Doyle to give it everything there as there was only a short downhill afterwards. As I am not particularly good at downhill in general, I gave it extra effort on the last incline and managed to put myself into a very satisfying 4th place and hold it to the line. Afterwards I was thinking it's a pity only the top three get prizes!
I must acknowledge that there is generally a good atmosphere around IMRA races and it was great to chat with people afterwards, particularly about the impending Wicklow Way Trail/Ultra looming in less than a week. I thought Hellfire was a great prep race 6 days in advance. Chatting in the post-race sunny weather, the general consensus seemed to be that it couldn't possibly be sunny two weeks in a row, so there was anticipation of a wet day at the Wicklow Way Trail/Ultra! Let's hope they'll be wrong…