Colleges Champs Camaderry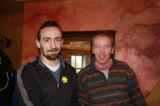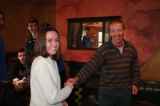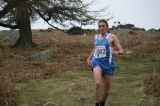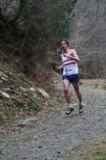 Authors
Gerry Brady
26 March, 2011
Camaderry, 26th March 2011 (8.5 km / 522m climb)
A clear dry course set the scene for two course records in the Colleges championships. From the start, Jonathan McCloy set off like a man on a mission as he opened up a 30 metres gap inside the first 400m. However a large group were working together and he was gradually reeled in as the climb up through the forest steepened. Half-way up the Camaderry ridge and Peter O'Farrell and the Trinity duo of Peter Fennell and John Reidy had opened a small gap on Colm Hill and Gerard Butler. Stephen Cleary was next followed by the UCD trio of Tim Grummell, Conan McCaughey, and Seamus Gilroy. In the women's race, Ciara Largey had opened up a winning lead and she was followed by Trinity runners Mirjam Allik, who ended up taking almost eight minutes off her 2010 time, and Rosalind Hussey.
As the leaders approached the summit, four men were close on Peter O'Farrel's heels, and it was going to be a descenders day. Colm Hill quickly worked his way into the lead but Stephen Cleary, Gerard Butler, and Seamus O'Boyle all kept him within reach. These four runners were rewarded for their hard work and fast descending by all finishing inside the old course record. Seamus Gilroy (UCD) also caught the eye with an aggressive descent. In the women's race, the gaps prised open on the ascent were sufficient for the first three to hold their places on the descent. Ciara Largey repeated her win of 2009, Mirjam a huge improvement, and Rosalind coming back to form.
Team wise Trinity won both titles in convincing fashion but DIT with first and fifth must regret the late withdrawal of their third runner. NUI Galway travelled up to the race in numbers and made a weekend of it staying over two nights. They will have plenty to celebrate tonight with bronze medals in the men's race and fourth individual in the women's race.
Men individual 2011
1. Colm Hill (DIT) 41:24
2. Stephen Cleary (DCU) 41:45
3. Seamus O'Boyle (TCD) 41:57
4. Gerard Butler (ITT) 42:19
5. Peter O'Farrell (DIT) 43:40
6. Peter Fennell (TCD) 44:04
7. John Reidy (TCD) 44:41
8. Seamus Gilroy (UCD) 45:46
9. Tim Grummell UCD) 46:44
10. Jonathan McCloy (Queens) 47:25
11. Diarmaid Collins (NUIG) 48:17
12. Conan McCaughey (UCD) 48:18
13. Oisin O'Carroll (NUIG) 48:50
14. Aengus Bates (NUIG) 49:49
15. Conor Short (TCD) 51:30
16. Ruairi Short (TCD) 53:00
17. Conor Dolan (TCD) 53:33
18. Colm Murphy (NUIG) 54:08
19. Ted McCormack (TCD) 57:47
20. Brendan O'Donnell (TCD) 60:09
21. Donncha Lenihan (NUIG) 62:02
22. Kieran Fox (NUIG) 68:45
23. Ali Naqui (NUIG) 70:23
Women individual 2011
1. Ciara Largey (Queens) 49:59
2. Mirjam Allik (TCD) 54:39
3. Rosalind Hussey (TCD) 58:48
4. Dee O'Dwyer (NUIG) 58:58
5. Laura Schwirz (TCD) 60:08
6. Ailbhe Carroll (UL) 62:57
7. Arlene O'Neill (TCD) 66:24
Men's team 2011
1. TCD 16 (3 Seamus O'Boyle, 6 Peter Fennell, 7 John Reidy)
2. UCD 29 (8 Seamus Gilroy, 9 Tim Grummell, 12 Conan McCaughey)
3. NUIG 38 (11 Diarmuid Collins, 13 Oisin O'Carroll, 14 Aengus Bates)
Women's team 2011
1. TCD 9 (2 Mirjam Allik, 3 Rosalind Hussey, 5 Laura Schwirz)
Gerry Brady
26 March, 2011
Temporary report with race number added to allow results to be added to database.
Colm Hill
26 March, 2011
Warning:
I'm not posting it on IMRA as people appear to get offended by youthful enthusiasm for open mountain racing.
Race Report - http://colmocnoic.blogspot.com/2011/03/college-champs.html