Howth Summer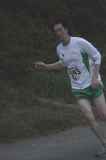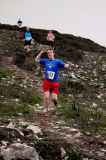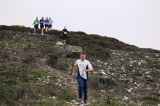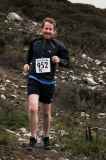 Authors
Rene Borg
07 May, 2011
TEAM RESULTS
MEN
1. Crusaders AC 67 (7 Amidou Dembele, 24 Kevin O'Riordan, 36 Sean Burke)
2. UCD 73 (10 Brian Caulfield, 16 Eoin Syron, 47 Niall Fox)
3. Sli Cualann 83 (14 Martin Francis, 23 Daniel Buckley, 46 Cormac O'Ceallaigh)
4. Boards AC 95 (11 John Ahern, 32 Richard Nunan, 52 John Langenbach)
5. Raheny Shamrocks 122 (1 Ian Conroy, 5 Brian O'Murchu, 116 David Brady)
6. GEN 244 (18 Alan Ayling, 81 Stephen Doorly, 145 Derek Kellett)
WOMEN
1. Crusaders AC 31 (7 Emma Sokell, 9 Eva Fairmaner, 15 Clare Ganville)
2. Duhac 31 (5 Rosalind Hussey, 8 Laura Schwirz, 18 Chloe Galley)
Ronan Hickey
05 May, 2011
The rain held off long enough for a great Howth race last night. The different start point meant we didn't have that pinch-point after the GAA pitch which was brilliant. It seems like a lot of people went astray, I thought the marking was straight forward, same marker and course as the Winter Howth race but two laps instead of one.
The one problem I think was that while there were marshalls dotted around the course (Gerry Brady seemed like Mr. Benn appearing "as if my magic" when I could have sworn I saw him on the other side of the hill only a few scant minutes ago!) there wasn't a marshall to send people on the second lap or home. Maybe that would solve the problem.
Beautiful ground though, loved the fluorescent rhododendrons (although i had to ask someone what they were) in the Deerpark. Saw the biggest face-plant into gorse just in front of me when a guy really went for it on an overtake..No Guts No Glory I guess!
And I have to say I was amused by the traffic-jam bringing us to a complete stop not far from the start as a stream of impressively concerned male runners enquired if the blonde female who had tripped was OK :-) Great to see such concern for fellow runners :-)
Ronan
Sonja Fuhrmann
05 May, 2011
I saw people rushing to the start of the race, nearly to late for registration myself. The first challenge was to find the race start. After a little detour with some other runners we got to the start spot on time.
Thank god there was a slight delay at the start so myself and some others could catch their breath again. After a short, slightly confusing route description the race started ("follow the path up and then look out for Gerry Brady who will point out the direction").
Oh, it was a great route!! What a view! But we all had to watch out for every step we took. I saw a few people stumbling, I performed a karate style front roll at speed myself. But that was nothing compare to Mags, who didn't get away so lightly and had cuts on her arms and her knee from her efforts.
Karen had a fast start and I tried hard not to let her get out of sight. Thankfully, she slowed down a little bit towards the end of the first lap and I took my chance. Aware of her good performance in former races I tried to keep up my pace. There were a bunch of runners (unfortunately I don't know the names) and we motivated each other throughout the race, which was great support.
I found the race marking ok and always had other runners I could follow, so I was surprised to hear that a lot of people took a short cut per accident.
I hope that there will be a way to sort out the results - but the main thing is that we had a great day out with beautiful scenery and lovely weather!
Like last week in Bray, I'm really happy to be back running after being out for a year due to a knee injury and I enjoy seeing familiar faces again and meeting new people to share the joy of running. - Thanks as well to all the helpers!
Gerry Brady
04 May, 2011
Well done to everyone who ran in Howth, the course is deceptively tough and I could see on the first lap that a lot of runners were going to find the second lap difficult. But as it turned out, some of them found it shorter than the first lap :) With large fields, runners are often grouping into trains of 15-20 runners with only 10 to 15 metres separating the engine from the rear. A navigation mistake by the lead runner can bring the whole train and even a following train. Studying the route map and instructions, and recceing the course etc. can help to avoid these unfortunate errors.
Given that a good numer of runners went astray either by not going out on a second lap or going wrong somewhere on the second lap, I would suggest that if members want to keep to the same lap for 2012 then the race should either be only one lap or that the second lap should turn up the steep climb rather than go around Deerpark a second time. That said the Deerpark loop was technical and spectacular with the rhododendrons in radiant bloom and views over the golf courses and Howth sealine: a great example of an old Irish garden. We had hoped to start the race on the access driveway in Deerpark but were unable to get permission.
Some good performances on the day most notably from Ian Conroy (Raheny Shamrocks) who tore around in 37 minutes and from junior runner James Alexander. Ian was being held well on the first half of the first lap but really pulled away up the steep climb in his pursuit of a first IMRA race win. Colm Mullen made a welcome return to IMRA races and will hopefully soon be back to the form that saw him run for Ireland in 2008. Karen Duggan looked like the winner on the first lap only for Sonja Fuhrmann to repeat her Bray win.