Wicklow Way Relay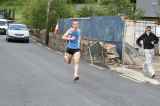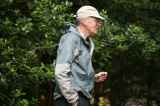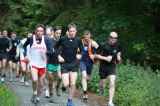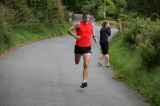 Authors
Barry Minnock
13 June, 2011
WWR 2011 - Team Rathfarnham Perspective
Athletics is primarily an individual sport. It's up to the individual to put in the work and deliver on the day. There is a 'team' element to most races, but often it's a coincidental group of club mates running the same race rather than specifically by design. The Wicklow Way Relay is an exception. It's truly a team event and perhaps that's why it has grabbed the attention of so many. The event started as a once-off fund raiser for international competitions – 10 years later and it has arguably become IMRA's most popular race.
This year the event sold out quicker than a U2 gig. Rathfarnham were lucky to get possibly the last of the 30 golden tickets. Peter O'Farrell took over the captaincy from John Farrelly and quickly started to assemble a formidable team. Rathfarnham actually wanted to enter two teams, but it just wasn't possible due to event demand. 8 coveted spots for a club with a huge hill running population. I didn't envy Peter's role as several were going to be disappointed. Criteria for selection was simple – reccy of an appropriate leg and recent race performances. The rules stipulate two women and two vets for an 8 person team – these spots were filled relatively quickly. In Donna Mahon and Eilis Connery we had two ladies with greater leg speed than 90% of the male club running population. John Brennan was also an easy choice, building on last year's super marathon run with several excellent recent hill running performances. John was so eager he ran leg 4 enough times in training to do it blindfolded. Padraig MacCroistal was given the last masters spot. Pressure was on Padraig to deliver after costing Rathfarnham the title in 2010 with a completely unnecessary 40 minute detour :)
The four senior male spots were particularly difficult for Peter to fill. Contenders included myself, Peter, Jason Reid, Kevin Keane, Kevin Bolger, Niall Sommers, Mark Ryan, and Brian Furey. 8 into 4 just doesn't go. There were several twists and turns on route to confirming the final line up – including some last minute transfer activity. Kevin Keane was unlucky with a recent bike crash ruling him out – amazingly he still managed to put in a solid run for the Boards AC team. Jason was also unfortunate with a recent illness setting him back. Mark had to pull out with a last minute hamstring injury. Thankfully, Rathfarnham has strength and depth in the hills these days ...
The weeks of planning and reconnaissance trips to Wicklow paid off with a flawless performance by team Rathfarnham. No other race has logistics like it – it's so easy get lost on route to your leg, let along during your leg – so preparation and planning a necessity. Brian Furey had us 2 minutes up after leg one. Kevin Bolger dedication to the team paid off with an excellent sub-70 run on challenging leg 2. We slipped into 2nd place after this leg due to the Motley Cru using their trump card in Ian Conroy, but it was still very early in the race. We regained the lead after an excellent performance from Eilis and were out of sight after John Brennan's demolition job on leg 4. Now it was a matter of minimising mistakes to stay on course for a record setting team run. Captain Fantastic, Peter, led by example on leg 5 and handed over to Padraig who found redemption at Iron Bridge. I had the hilly half marathon leg 7. Felt very bouncy and surprisingly fresh, passing the old course finish 72:40 and onto the new finish in 77:54. Donna Mahon had the glory leg and she finished in style with a overall new WWR record of 7:03:13 – not bad :)
There was a real buzz after the race – we were all visibly high and relieved. There is so much pressure to deliver in a race like this – there is a team depending on you and I think it brings the best out in people from both a performance and exhilaration perspective. The race always has some drama – amazingly the fight for second came to within 10 seconds, with Crusaders hanging on from Boards! The Nifty Fifties were particularly unluckily, missing out on a potential podium finish with Martin MacDonald unfortunately going wrong. The President's Men were pessimistic in their planning, with some runners not arriving in time to receive the invisible baton. This is all part of parcel of an excellent event. For team Rathfarnham it was redemption after three years of hurt. The endorphin buzz continued well into the evening, with a fab night on the tiles. Perhaps a little too much alcohol consumed, but these events have to be celebrated ...
Rene Borg
12 June, 2011
From: www.mountain-runner.com
It takes the world's fastest man 9.58 seconds to cover 100m. It took Paul Tierney 13 hours 38 minutes and 51 seconds to run the full 132km of the Wicklow Way. Today, the former time difference over almost all of the latter distance remained the only separator for the efforts of twelve men and four women.
This was not the difference between winning and losing, for on a day when no errors haunted the green colours of Rathfarnham, there could only be one victor and even when the race looked safely bound for the Southside Dublin club, Barry Minnock changed the perception of what is possible for the newer, elongated, leg 7 when he ran under seventy-seven minutes for the 21.1km traverse from Ironbridge to Cross-Bridge. It was a performance that contemptuously brushed aside the 650 ascent on the country's hardest half-marathon race.
Long have "The Blister Bunch" held their fine record of 7 hours 17 minutes and 21 seconds but it is no more. Rathfarnham reached for the stars with their ambition to break seven hours and fell only narrowly short. When the 2012 race is run, Rathfarnham's time of 7 hours 3 minutes sets the bar for others to jump. Would it have changed had Mark Ryan made the start-line? We will never know and he was amply replaced by Kevin Bolger although he would be the only Rathfarnham runner not to hand over the baton in the lead because off the aggressively chasing Ian Conroy who briefly saw our motley crew of Crusaders, Sli Cualann, Clonliffe and Raheny runners cherish the pole position.
Alas, Rathfarnham flexed their muscles once more and despite both of our ladies acquitting themselves extremely well, Rathfarnham were the bird that had flown the nest by the time John Brennan hammered into Glendalough like a run-away stream-train. Things were getting very hot, both weather and competition-wise, at this stage with Nifty Fifties, All the Presidents Men, and Boards A still only between three to five minutes behind Crusaders.
From here things unravelled from multiple sides, Bernard Fortune had been given an overly pessimistic start-time and suffered a two minute delay before taking a wrong turn in the woods of leg 5. When one of the Nifty Fifties likewise went astray, this time for forty minutes, the forested trails of leg 5 confirmed why they are feared.
Colm Hill put in perhaps the best performance of the day narrowly missing the record despite the slight lengthening of the course. Whilst we were running to schedule thus far, this cut a massive eight minute in-road into our crusading side who now knew that silver was the currency to play for on the day. Paul Nolan nibbled away at Des Kennedy despite his projection-breaking run; the old master had not taught his final lesson.
From here we lost momentum on both legs 7 and 8 and when Gary Condon handed over to Ian McGrath only three minutes separated the sides. Our second veteran Declan Horgan had to hold off the motoring McGrath and sold himself defiantly despite looking the most laboured of the two for the majority of the ten kilometres. Whether our hysterical team car helped or hurt his cause, I don't know but as he crossed the line in the silver-lined position, and brought 7 hours and 36 minutes of running to and end, all he had was nine seconds or 1.125 seconds per team member (half if you count both sides!). One descent approached slightly more ruthlessly, a few more walking steps taken up a hill, one brief fall, or one lackadaisical hand-over and all could have been different. But so is the nature of our sports and it is a rare runner who finds himself always on the bright side of the pendulum.
Today, Rathfarnham ruled with Crusaders and Boards AC A distant second and third even when putting in times that could have won the event on four previous occasions (Crusaders time making it into the top-10 best times of the decade life-time of the event). For our club, this was one step up the podium after the brave Bronze behind Clonliffe and Rathfarnham's "Clash of the Titans" in 2008. What was more, we took eight minutes off the club's personal best time set that year.
The President, Dermot Murphy's, Men recovered well, having lost only 5-6 minutes, on the, inevitable incidents and the Nifty Fifties were pulled back to fifth by Mick Byrne and Tom O'Connor reminding us thirty-something's that we still have it all ahead of us.
Nine seconds made the difference between a disappointing endgame and a jubilant finish for our team but as Paul Nolan was quick to remind me: "It is not the nine seconds that count, it's the 25 minutes to Rathfarnham". In this, he is right, many seasons on end now have Rathfarnham thrown down the gauntlet to the men of the mountains and while they have been foiled by Clonliffe and others in the Relay, no club has truly picked it up on the wider hill running scene. What challenger can pick up the gauntlet? The coming years will tell us. But they will need lots of hard work, patience and numbers.
Gerry Brady
11 June, 2011
The 2004 record set by Civil Service of 7 hours 17 minutes and 21 seconds has eventually fallen. Rathfarnham took a massive 14 minutes off it with a flawless performance which saw them win by 33 minutes.
From the off, Brian Furey led the way leading a strong field home on leg 1 finishing two minutes ahead of Crusaders Richard Healy and Boards Kevin Keane. Ian Conroy running for Crusaders had the temerity to move into the lead on leg 2 but Kevin Bolger kept him well within range despite losing four minutes to him. However Maura Ni Chearbhaill was chased down on leg 3 by an excellent debut run by Eilis Connery with a time that was 30 seconds faster than anyone else. Mary Dawson held onto third place for All the Presidents Men but Nifty Fifties under-50 banger Helen White took over fourth from Boards runner Vanessa Sallier.
The smart decision of the day to run a man on leg 4 saw Rathfarnham greatly extend their lead as John Brennan stormed around four minutes faster than the field in a time of 40:11 which is the fastest time on the extended course. Aoife Joyce kept Crusaders second and Jenny McCauley held onto third but another under-50 banger from the Nifty Fifties saw Lucy Darcy catch a considerable amount of time to finish a much closer fourth.
It was all going too well, had the teams become too professional, was everyone finally obeying Joe in his tenth year at the helm? The answer once more was a resounding NO after leg 5. One of the Presidents Men left one of the Presidents Women waiting to pass on the baton for at least five minutes and with it third place was lost! An experienced Nifty Fifties runner extended his route by another 40 minutes ending the dream of victory for the oldest team in the race. The Boards runners danced a lively jig together! Another of the Presidents Men was left waiting in Tinahely and consequently left his Man waiting at Iron Bridge! Well ahead of all of this, Captain O'Farrell was extending his lead although Colm Hill had the fastest time by 39 seconds.
After a year of nightmares, Padraig MacCriostail was again leading leg six with an opportunity to quell the demons of 2010 and that he did with a solid run falling just 11 seconds short of the fastest time of the day which was run by Des Kennedy running for Crusaders. Barry Minnock was waiting to record the best performance of the day on leg 7 with a blistering 77 minutes which is only two minutes outside the old shorter course record (effectively two minutes faster than John Brooks's old record). Barry's time was seven minutes faster than another warrior Mick Byrne with Gerard Heery another three minutes back. Donna Mahon took the victory cheers for Rathfarnham on leg 8 with a good run.
Behind the leaders, Boards and Crusaders were fighting it out to the end with Crusaders just holding on for silver despite Ian McGrath running 36:12 which is the second fastest time on the shorter course. Mick Byrne and Tom O'Connor hauled Nifty Fifties back into fifth with two runs that defied their years. It was heartening to see more AAI clubs involved in this year's race with St. Brigid's, Le Cheile and Athenry all fielding teams. Evidence of how established the race has become is that no leg records were set despite the course record being smashed although Barry Minnock has set a new standard for the longer leg 7 that may not be challenged for some time.
A successful decade of Wicklow Way relays, smiles and cheers aplenty in the finish area, no mishaps, and a second half of drama for the chasing teams. To mark the occasion of Joe and Nora's first ten years at the helm, IMRA President Dermot Murphy presented Joe with a memento much to the applause of all of the teams and spectators gathered at the finish. Now what to get them in 2021!
Proposals for the future ... if the sellout level of demand for entries continues then a split start could be considered with teams expecting overall times slower than ten hours starting at 7 am and faster times getting a lie-in for an extra 90 minutes. That would lighten the car park congestion, bring the teams from the two starts together in the middle of the race, and alleviate the need to use mass starts for later legs to keep the field compressed. A coloured bib attached to the racing singlet could be used to distinguish the teams by start time at a glance.