Wicklow Way Trail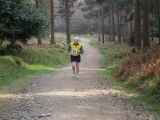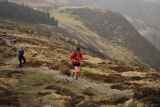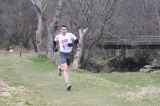 Authors
Rene Borg
04 April, 2011
MST coverage: http://www.mudsweatandtears.co.uk/2011/04/03/record-bonanza-as-brown-triumphs-on-irish-trails/
Ken Cowley
30 March, 2011
This is my first race report, have only been doing IMRA races for a year, but finally thought I should put pen to paper.
It's hard to explain how much I get out of mountain running as it seems to have overtaken many of my previous pastimes (obsessions?!) such as golf, concerts, road running etc. I find running much simpler than golf, you just have to KFR (keep f***ing running!), and mountain running, while not simpler than road running, is a million times more satisfying, and (arguably) easier on the body. It's the perfect sport really –
Competitive? – Certainly, but not overly so..
A mental challenge? – you'd better believe it, as you face your 4th or 5th summit on a long race and your lungs and legs all but giving out..
An escape? - it's simply the best escape you can have from the real world - charging up and down mountains requires at least 100% concentration, every step is different, the terrain and scenery changing by the minute – definitely the most magical way to run, and one of the best ways to enjoy the breath-taking Wicklow mountains, or any other mountains for that matter.. and the weather doesn't matter a whit, just adds to the challenge..
And of course, it's one of the most sociable forms of athletics or sport, definitely some of the most unpretentious and likeable sportspeople you'll meet..
So, as you've gathered I LIKE mountain running.
Which brings me to last Saturday, and the Wicklow Way Trail. Preparations weren't perfect (are they ever?), had overdone it completely at a Crusaders AC session on Tues, was stiff for days after that, gym Wed, gentle jog Thurs, forced myself to do nothing Fri, didn't sleep great – about the only thing I did right was 500g of pasta on Fri night, and off to the start with me and Tony on Sat morning.
What was perfect though, was the organisation – a very difficult race to manage, with a shuttle bus system taking everyone out to Ballinastoe and TWO races to manage (about 30 hard core runners were doing double the distance of our race ie 50K!), and a long trail to be manned, watered and photographed. So, well done to Dermot, Mick and all the other volunteers.
Our race (the Trail), was a 15.5 mile (25k) affair along the Wicklow Way from Ballinastoe to Johnny Foxes, and a few minutes after midday, off we went - a cool foggy morning and about 170 of us taking to the hills.
However just to make us feel ever so slightly inadequate, at about the same time the Ultra runners came through – they were doing the exact double of our race, ie 50km out and back! Some of these guys looked remarkably fresh, despite being halfway through a race much longer than a marathon and over about 6 mountains!
Anyway, we set off up the trail, and towards Djouce. I kept it quite easy at the start, knowing my legs would need every ounce of energy as the hours wore on. It was a fairly steady incline and soon enough we hit the boardwalk near the JB Malone memorial. Not knowing whether to 'pose' for the nearby photographer, or take in the Lough Tay view, I stumbled a bit here, but no damage done and proceeded on at a reasonable pace to Djouce. Luckily we didn't quite have to do the summit, as the Wicklow Way veers right around the shoulder of the mountain, at which point I had a bit of a stitch and lost some ground, recovering enough to enjoy the great heathery/boggy descent from Djouce down to the turnstile. This sort of descent is my favourite element of mountain running, when you can really feel at one with the world and lash down a mountain knowing the terrain is relatively safe (ever since twisting my ankle last year I've lost my nerve somewhat and for now am taking it easy on dangerous or rocky terrain).
From there, we went on down to the river, and up the nasty first bit of the 'mountain that becomes Maulin' – this is my term, maybe it has another name (!), and then turning right and down on the nice trail that soon gives us the great view (to our right and below) of the Powerscourt Waterfall.
At this stage I was running pretty well, a bit (but not too much) behind some of the people I usually aim to keep some sort of pace with (hello Justin, Tommy, Tony, Vanessa, Zoe etc), probably in my usual mid-field position.
Decided to up the pace a bit on the zig-zagging fire road and on down to Crone car park. Probably overdoing it a bit, and then (2nd mistake) drinking just a bit too much water at the first water station. Other than that, I got the food and drink about right throughout the day.
I should mention by the way, that there was a good bit of banter and chat throughout the race, especially the earlier part – towards the end everybody seemed to be dying on their feet, and things were much quieter!
And, this is where I was also starting to struggle – realising I had over-done things a bit down to Crone, had very little energy for the big climbs up Curtlestown and Prince Williams Seat.
Especially the nasty ride from the road near the hostel – boy is that steep!
And then the seemingly endless trail up Prince Williams..
After that, at least things were mainly downhill or flat, but I was running on empty by now.
Have never particularly thought I had great mental strength – although found out in 2009 that I do have a little bit, when managing to polish off a sub-4 hour marathon in difficult circumstances (by my standards that was a good time), so trying to draw on this, I soldiered on, legs and lungs feeling like they were at a marathon-esque wall.
I wanted to come in comfortably under 3 hours, and just managed it, at 2.42, shuffling over the line, legs almost gone, but a great feeling of satisfaction and camaraderie all round!
After that a nice few drinks in Johnny Foxes and a meal in another runners' house - thanks Zoe - (a sociable and hospitable bunch, as I was saying, mountain runners..!), and all in a gruelling but enjoyable day completed.
This is 4 days later. It took 3 of those for my legs to recover, but already looking forward to the next mountain race (albeit hopefully a shorter one!).
Ken Cowley
Mick Hanney
29 March, 2011
Courtesy of Will Martin-Smith:
The Wicklow Way Trail Race for me began early on Saturday morning with me stuffing my face with muesli and boiled eggs. I spent a few minutes trying to decipher the weather patterns for the day before forgetting my raincoat and hopping in the car. I picked up Paul and headed for Johnny Foxes. Registration done and the first leg of the day by bus to Ballinastoe completed (Thanks Mick!) we stood at the start shivering / peeing behind trees before the off.
Once the race began I found myself hemmed in towards the back of the field. It was an easy pace for the first uphill section (which I was more than happy with!) before spreading out a little on the boardwalk over Lough Tay. The clouds and mist hadn't cleared by this stage so the views down over the lake weren't as spectacular as they could have been. No matter anyway because, depending on the gradient, my eyes were looking downwards and were firmly fixed on the ankles, legs or ass of the person in front of me going up the hill!
As I had never run this section of the WW before, the climb seemed long and there were a few false dawns before I spotted the hard right turn marking the start of the long downhill off Djouce. I had marked this point as one of the few points in the race for me to make a bit of ground up. I very nearly embarrassed myself by tweaking an ankle after a particularly unnecessary overtaking manoeuvre but survived the rocky section before the grassy downhill part. I continued legging it down as far as the stile and managed to overtake a good few people before catching a small group who were similarly flying down. This quick bit lasted all too predictably until the steep uphill after crossing the Dargle where I shared a Capri Sun with Viv. Thankfully, I was back in my (downhill) stride by the time we reached a group of cheering teenagers goading everyone to run faster.
On the fire road down to Crone car park, I was overtaken, gleefully I assume, by some of the runners that I had passed earlier. I skipped the water stop there mainly because I had overshot it after coming out of the wood. The next section was easy downhill to the river before I had a tough time keeping up with about four of five people going a bit too fast for me as the path snaked alongside the river. I walked most of the way up the next steep uphill before settling into a trotting rhythm that got me down to the water station at Curtlestown. The two children there were in charge of doling out the jellies and I got a good handful to get me over the fairly tough hump of Prince William's Seat. A small bit of posing for the camera came before the hill really took its toll.
I managed to run a good bit of the fire road section before slowing to a walk until near the top. By this stage I was finding the going fairly tough and was passed by a few more runners. I tagged on to one of these guys who pointed out his friend about three hundred metres ahead who he was trying to catch. We set a fairly stiff pace all the way downhill to the last bridge but still hadn't caught him before the road turned uphill. We pushed on and managed to get to him before the last turn towards Johnny Foxes and kept up the pace along with one other guy to finish in a tight group of four.
Personally, I was well inside my target of 2hrs45mins with a time of just over 2hrs25mins, so I was delighted with that. The mug on completion was a welcome bonus as was the second Capri Sun that I had forgotten about in my pocket. The last couple of forgotten wine gums that I found in my shorts on Sunday night were less welcome!
I had been looking forward to this race for ages and it was every bit as good as I'd hoped it would be. Thanks to all the organisers and volunteers along the route as well as the photographers who contributed. Maybe I'll consider the Ultra next year. Maybe not!