Scarr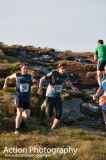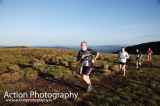 Authors
Eamonn Hodge
03 June, 2010
What a glorious evening!
Got some good prep for this race by heading up in advance with Suzanne Kenny to recce the course. We walked all the way up noting that it was very dry with just a few puddles which were easily avoidable. Unlike last year when it was blowing a gale and you had to run at a 30 degree angle against the wind to stay upright or the previous year when the rivulets, streams, nay biblical-style torrents were coming down against us, we had incredibly good weather. Lovely and sunny but not horrendously hot.
Trotted down and was really looking forward to racing down later. Wasn't quite as enjoyable as I was expecting as it turns out but more about that later.
Turlough Conway was kick starting his Berlin Marathon training (race is September) with the proverbial kick up the arse of a raging hill run to remind him where his fitness is right now and where it should be come marathon time. You would have thought Croagh Patrick would have done this but apparently he's a slow learner. Carrauntoohil this weekend will teach him if Scarr doesn't.
Had a quick chat with Peter O'Farrell who was doing his usual stoic, hands behind the back race preparation. I didn't chat to him while he was in this apparently yogic state but it seems to work for him. Couple of people didn't heed my advice in getting accommodation in the lovely Killarney hostel (for this Sunday's Carrauntoohil race) and are now hoping to camp in the grounds. Anyway, I'm getting off topic.
As I was doing parking marshal duties I kept a keen eye out for targets and threats...
Who was this sweatband wearing Abba-esque/Bjorn Borg lookalike emerging from a red van? It could only be... Alan Collins. My eyes narrowed into slits, I drew myself up to my full height - "You're going down Collins" I growled, Dirty Harry style to which he replied "Hey Eamonn, lovely evening we're having" or something similarly sunny. Alan Collins overtook me on the last stretch of Brockagh last week and it was only with super human effort that I managed to pip him at the post so he was sure to be a threat in this race.
Alan Ayling also overtook me in the final stretch of Brockagh and beat me by 2 seconds. Also a threat. There was to be some poetic justice in our final results this evening.
Shook hands with Amidou who also overtook me in the final stretch of Brockagh last week (are we noticing a pattern here?) so again I would be trying to be far enough ahead of him at the turn around point to hold him off to the end.
The challenge with Martin Francis was to beat him to the top, his descending skill is way beyond mine so I knew he would overtake me at some stage on the very runnable downhill. If I could get to the top before him I'd be very happy.
John Ahern started the Leinster League relatively slowly but has beaten me in several races since then, quite comprehensively in Brockagh so I was very eager to get to the top before him (we were pretty much neck and neck last week - to the top, then he let loose on the descent).
Cormac O'Ceallaigh arrived up and we eyed each other warily. Depending on who's having a better day we're fairly evenly matched.
Mick Hanney was not so much a target more of a pace maker for ascent. If I could keep fairly near to him for the ascent I'd be delighted. Too often he just floats off. Obviously he would thrash me on the descent.
Finally Suzanne Kenny my recce partner was back for her third Leinster League race. She started off the league with two impressive wins at Bray Head and Howth but has been out with an injured ankle since then. She's a great climber and a pretty darn good descender. She's beaten me in every mountain race and multisport race (Gaelforce/Achill Roar/WAR) we've both participated in apart from Howth where she basically hobbled to the finish. Do I count beating an injured girl as a victory?..... HELL YES I DO!
So I pretty much had my eye on these competitors.
After having done the recce I knew that I could wear road runners for this rather than the usual super grippy Salomons. I chose my Asics DS Racers. They're a racing flat so they don't have a large cushioned heel. The large heel on, say, Asics Kayanos can make you a little unstable so having a racing flat, your foot is closer to the ground and the idea is that you should run, well, better. Well that's what Rene Borg says so I'm believing him. Also they're really light! Having attended Rene's hill circuits on Monday I was feeling just the tiniest bit of stiffness in my glutes and hamstrings but nothing half a tub of Tiger Balm didn't sort out.
As mentioned earlier I was on parking duty this evening and acted very officiously in my high-vis yellow jacket. Came across Niamh Purcell, Louise Butler and new runner Deirdre Kennedy who was a little nervous having received her race number of 999. There was unfortunately a little emergency reponse needed for two runners. Not Deirdre though, despite her ominous number.
The race itself was grand, running uphill, running flat, running uphill, running a little flat and so on and so on. After the first kilometre there wasn't much changing of places. Sonja Fuhrman who I hadn't seen racing since last year appeared unwanted at my shoulder just before the major right turn up towards Scarr. I held her off (for now)! I had just overtaken Martin Francis but was expecting him to blast past on one of the relatively flat bits. About half way up Suzanne Kenny emerged from behind which was about right. I kind of expected that. Didn't want her to get too far ahead though so tried to keep with her. Passed Turlough Conway but expected to see him barrel past on some steep section of the descent a la Croagh Patrick. 'Twasn't to be! Peter O'Farrell was in the lead with Tristan Drute close by. Eoin Keith was a couple of metres back and Colm Hill (of aggressive race report fame!) was eagerly chasing him.
John Shiels was up near the top taking action photography shots (see what I did there?!). I think he *may* have caught me NOT smiling. I may even have had a grimace of sorts as I struggled up.
At the turn around point I was happy to be ahead of Alan Collins, Alan Ayling, Amidou, John, Martin and not too far behind Suzanne. I don't think anybody passed me for the first third of the descent which allowed me to really concentrate on the ground in front of me without worrying about runners behind me.
Thud, thud, thud, WHOOOOSH! There goes Martin Francis, quicker than I expected. Would Amidou or John Ahern be next? The two Alans usually strike when I'm weakest just at the end so I didn't expect to see them for a while. I passed Suzanne on a relatively tricky section (relative to the rest of the normal lovely non-technical descent). She wasn't doing bad for a girl who went to the physio today to tape up her ankle and was nervous about descending. On a relatively flat section about four guys passed me en masse and Suzanne had caught back up. Unbeknownst to me I had slowed down so I made another effort to keep up with the lads. My back was killing me at this point (well, it was pretty uncomfortable). I think I was taking a lot of impact with my back as it felt quite sore. Muscular sore, not spine sore!
Took the 90 degree left to go back down the trail to the finish line. Quick glance behind me and I reckoned I was home free. I was not.
Mike Long came thudding along behind me, I increased my pace and passed somebody (early starter? injured?). Mike Long dropped back. He charged again, damn it he was ahead of me and we still had a reasonable bit to go. There was more thudding behind me so I had to keep going. Came to the sometimes-tricky right turn into the field and got to the finishing chute. Handshakes all round, too out of breath to talk but general grunts of "great finish", "you held me off", "some speed on the descent" were heard. I turned around and the person behind me was Alan Ayling! Just two seconds behind me. He was miles behind at the turn around point. He had some descent. If the course was 200 metres longer he would have caught me. Conor O'Meara was just behind Alan. He had ALSO overtaken me in Brockagh. More devastatingly than the other guys. Delighted to hold him off (just) in this race.
Can't wait for Carrauntoohil this Sunday. It's going to be great! Can't imagine giving much of a performance during next week's Sorrell Hill race. My nemeses can wreak their revenge.
Back in the car park I had reserved two chocolate cornflake buns. Excellent! Bronagh Cheetham and Geraldine O'Shea were having a cake sale in aid of Cancer Research. More of this sort of thing please. Where were the Coffee guys! I would have loved a coffee with my bun. I had to make do with a warm Coke. Yuck.
Met Miriam in the pub afterwards and I could have sworn she was Sonja Fuhrman's sister. And I know it wasn't just me who thought the same! No? Nobody else?
Thanks to Pól O'Mhurcu - race director for Scarr and all his helpers particularly the non-running helpers. I must do that soon! I just couldn't not race Scarr in such perfect conditions. Great race. Favourite of the Leinster League so far!
I hope the two injuries weren't too bad but it was impressive to see the speed of the response when the injuries were discovered. Get well soon.
Final results for the men were:
1) Tristan Drute
2) Peter O'Farrell
3) Eoin Keith
Ladies:
1) Suzanne Kenny
2) Sonja Fuhrmann
3) Catherine Devitt
Rene Borg
03 June, 2010
MEN
1. UCD 32 (8 Greg Byrne, 10 Zoran Skrba, 14 Niall Fox)
2. Boards AC 44 (3 Eoin Keith, 15 Mick Hanney, 26 Eamonn Hodge)
3. Sli Cualann 47 (9 Rafael Salazar, 17 Martin Francis, 22 Jimmy Synnott)Coo
4. CNOC 51 (4 Colm Hill, 5 Seamus O'Boyle, 42 Conor Short)
5. Rathfarnham WSAF 73 (2 Peter O'Farrell, 25 Mike Long, 46 Turlough Conway)
6. Crusaders AC 75 (6 Richard Healy, 7 Robert Healy, 62 Brian Linton)
7. The Kyrgyz... 154 (24 John P O'Regan, 45 Viv Lavan, 85 Brian Conroy)
8. Setanta 187 (50 Shane Enright, 58 Andreas Kusch, 79 Sean Hassett)
9. Raheny Shamrocks 454 (131 David Brady, 161 Ciaran McGrath, 162 Mike Gomm)
WOMEN
1. Crusaders AC 34 (7 Susan Seager, 13 Mary Collins, 14 Emma Boland)
2. Clonliffe Harriers 68 (2 Sonja Fuhrmann, 17 Rachel McBride, 49 Jean O'Neill)
3. Sli Cualann 73 (21 Aisling Renshaw, 24 Maria O'Rourke, 28 Liz Ryan)
Colm Hill
03 June, 2010
From my blog again.
--------
Race 2 of my post exam sufferfest/getting back to normal. After beasting a 6km mass start orienteering event on tuesday night, head to head racing against fellow CNOCers and struggling out of bed wednesday morning, i knew the Scarr hill run would be bordering on epic. What was also playing through my head was that our newly signed CNOC monster of Niall McA would be missing tonight so I had to get my racing spot on if CNOC were going to take two races on the trot.
The two CNOC cars pulled into the carpark one after another bang on 1900. We'd have a team in mix again with a selection of guys to choose from, Shea, Roar, Conor (MJ), Brian (MJ), Edd and myself. I felt as if we could pull it off. As i bailed out of the car, my legs felt pretty rough. I thought to myself, your goina be feeling a hell of a lot rough later on. With a sadistic smile on my face and a mug of coffee in my had I bounce down to the reg to get read to lock and load.
Warmed up with Seamus, running up the hill. We wanted to see how far we had to go before we got a bit of a flat to burn it. 1 km of up at the start. Note to self, don't do anything stupid. Take it handy at the start. On the way down we did the usual beasting to get the legs ready for the punishment and to remind the brain to wake up. If it likes all the body parts attached when we finish it was time to start firing a hell of a lot faster. On the way down, I bailed to the left to do some strides before Shea and myself dropped down to the start, grabbing a drop of water from the random tap. It was good, cold and refreshing - the opposite to what was about to happen.
The start was slightly manic - people everywhere and no one backing up. After a few mins we were all on the start line. The race director begins to yell out the race instructions - last thing he mentioned was for slower runnings to left faster runnings through. It amused us in the front as we were the only ones that heard it.
From looking around the only members of the Rathfarm team I could see was Peter and Mike. CNOC may be clear in the team race.
Race started off and there was a bit of banter between Eoin, Peter and myself about race tactics (i know, during a race, twas shocking). Peter goes, so can you deal with this colm...and blasts off up the hill. I couldn't help myself reply ,"tried it before on Prince Williams, didn't really work".
Needless to say the laughter died down fairly rapidly and we got things under way. I sat on Eoins shoulder. He climbed steady while I just sat there and waited. Stick to the plan - don't be a muppet! Up the rocky track and Peter maintains the same gap he made when he accelerated. Tristain was beside him. It'd be interesting to see how they race together.
When climbing I'm usually looking around me to see who's with me and who I may have to go with on the descent. This week it was just about pacing myself up the climb and not going too hard and dying on the way up. With Carrauntoohil just around the corner I wanted to nail the climb perfectly. During the first km, the only thing I really remember was a little bit of blue on the tip of the heel of Eoins runner. I must admit that the thought went through my mind of talking a photo of it after for my blog. Twod be funny.
After about 900m ish the climb began to level out. Peter and Tristan upped the pace. Eoin state constant so I was forced to up the anti and try close the gap. I ran beside him for a small bit but then opened the pace up a bit and wanted to get some breathing space. I hit the bend onto the main track up scar. I felt my studs slip on the gravel. Got a bit of a fright but I had a small gap. I didn't look behind me, I could no longer hear his heavy breathing so I knew I had a gap. It was a matter of upping the pace, but not so much that I over cook it.
Running alot the small rise I could see the gap closing between Peter and myself, Tristin had pace but Peter seemed much more content on the climbing sections. He recent burst of high altitude training in the swiss alps did wonders for his already awesome climbing endurance.
I plugged my way up the track. Trying to keep the effort constant. I knew that running at a constant effort would get me up faster than beasting it off at the start and dying within the first few kilometres.
As I went past the junior turn around point I was feeling great. I had found my rythem. Up and up, the gap stays constant. Peter and Tristain were battling away, Peter showing his strength but Tristain showing his pace. It would get interesting at the turn around. I just kept plugging away. Eoins heavy breathing was now a distant memory. I must have had enough of a gap. Sweet. My concern was Seamus. He had paced himself to perfection the previous week. I was worried. I knew I had to keep in constant and not over cook. And most important. Don't show an inch of pain. Look strong no matter how much pain I was in. Break him mentally.
I reached a smaller rocky section and I pushed a little harder the usual up it. Just bounced up it but once I reached the flatter area I knew something was wrong. B***s. I over cooked it. F**** F**** F****. Trying not to panic, I just turned the legs over. Keep moving up and try to recover. The climb was now about recovering, going easy enough to flush out the gank from my legs but fast enough to stay in front of Shea and Eoin.
(Chatting to Eoin afterwards, he knew I had over cooked it a fraction. He saw my legs do a slight pause - and knew he had me.)
As my pace slowed, I began to hear a faint breathing behind me. I knew he had closed the gap. I just kept at it. Pretend I was fine. He was on my shoulder and ran past. I attempted to keep up, but my legs well like "ooh no you don't - we demand fair working conditions, we're on strike". This attituide of my body didn't go down well. I began to try the carrot and stick approach on my body. Lying to it, saying the top is just over the next peak. My foolish body believed me. I felt the pace slowly begin to pick up and crawl back in Eoin. We went across the wall. I ran around the big puddle and got my rythem back. Eoin was slowly coming back to me. Inch by inch. I knew I'd be on top of him by the summit.
Up over one summit, down the craggy bit on the far side. I felt my muscles tense on the descent. Rocky roller coaster to the top. I say a lone body standing on the horizon. Summit marshel? I assumed the peak was the one after.
I just kept the legs ticking over. I was closing on Eoin. I was still relentlessly working for every inch. I could see Peters white singlet up ahead. Depending on how far the summit was, I reckoned I could have him is well. Down again and then attacking the next small hill. My mind was solely focused on Eoin.
Dropping off the last of the hills I looked up and saw Peter and Tristain circle the rock. I dropped off the last hill and kept the legs turning. I had the hard work done. As I was half way up the final rise, Peter and Tristain came past me, they both looked to be hurting. Eoin hits the cairn, I do the lap and its game on. (Are you meant to go left or right??)
I come off the peak hard, wanting to put a bit of a gap between myself and the chasing runners. As I descended I noticed that I had a bigger gap on 5th than Peter had on me. This meant that I could be caught by the surely hard chasing Seamus.
On crossing the first flat section I pushed hard, wanting to get as close to Eoin as possible. It was no dice. He was gunning the pace. Hitting the climb Dan Morough yelled something, I was bordering on obsessed. Climbing and descending, climbing and descending. Trying to close the gap. I knew I had to catch him before the gate.
I was trying to stick to the faster sections of track. Soft ground where it didn't matter if I took a spill. I was stumbling at stages as I tried to get every centimetre closer to Eoin.
I could no longer look at just where my foot would land. I was concerned of killing a climbing runner - been hit by 60kg at +30 km/hr is going to hurt, no matter who you are.
My apologies to all those that I screamed at - if you couldn't make it out I said it consisted of "Excuse me, I can't stop -thank you" or that's what I meant :P
As the runners thinned out I could up the pace again. I began to feel the flow where your not running, the floating sensation of where your body is gliding down the slope in one constant fluid movement. Eyes watering, with the occasional stumble that snaps you back to the reality of the fact that your hurtling down a mountain as fast as your legs can turn over.
The beautiful view of a sun kissed mountain side.... scarred by that white singlet bouncing in front of me.
I hit the flat section and it was just a matter of turning the legs over. Eoin had secured a gap on the descent so it was unlikely I'd catch him. Plugging away I knew I had about 5mins left of running.
On turning the corner to begin the final drop to the finish , I took my first sneaky glance behind me for the first time all day - I knew I had a gap and I reckoned it was enough. Apparently Seamus was leading the chase pack, baring down upon me at pace.
When I looked back I didn't see individual runners, I just saw a group. According to Shea, I upped the pace.
The final section of the descent was along a hard packed rutted track. I skipped from one side to the other, attempting to find the softest ground. I was still giving chase but I knew the gap was too big to close. Coming up to the gate by the Wicklow Way, I upped the pace and could feel my studs wanting to give way again, it didn't agree with the stupidly sharp turn I was taking. Down the drop and through the gate. Eoin just in front, I couldn't live with myself if I didn't attack over the last section of the course. Down around the last bend, accelerating, just in case someone had cut the gap.
Got covered in sand by the young scouts - and crossed the line to finish 4th. A slight wait and Seamus crosses the line just behind me. He dominated on the descent.
This was just the warm up... the count down for Carrauntoohil is on . . . .