Black Mountain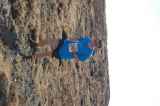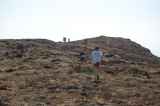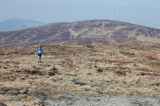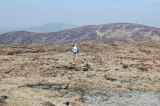 Authors
Rene Borg
27 April, 2010
TEAM RESULTS
MEN
1. Newcastle AC 27 (6 Eugene McCann, 7 Mark Kendall, 14 Declan McElroy)
2. Clonliffe Harriers 51 (4 Ben Crane, 12 Dermot Murphy, 35 Seamus Greenan)
Dermot Murphy
12 April, 2010
Blue skies and warm sunshine greeting the runners for the Leinster championship race on Black Mountain in the Coolies. A decent sized field of 47 turned up on the day. While the fine weather was great to enjoy before, and after, the race, it meant it was tough going straight from the start. Brian Furey quickly took up running, closely followed by Jason Kehoe with the rest of the field spread out after these two. In the women's race, Mags Greenan took up the early running, but Denise Ryan always kept her in sight.
The initial fireroad ascent was nearly 3k long - I thought this was a nice way to warm up at the start of the race, but tough when you were tired on the way back. When you went out on the open mountain, there were some great views over the bay towards Dundalk, if you had the time to admire them. Brian kept up the early running - he had also helped marked the route, which most if not all were quite satisfied with - so he was confident in leading from the front. After the steep climb through the grassy ravine, the course meanders up and down through the bog all the way up to the aerial's at the summit. By this stage, Brian had opened a 40 second gap over Jason and a strong descent increased this gap for a deserved 1st place. Jason was a comfortable 2nd but it was a close finish for 3rd - with Des Kennedy eventually taking it.
In the women's race, Mags was first to the turn around point but Denise was only a short distance behind. Once Denise got into her running on the descent, she managed to pass out Mags and power on from there. Linda O'Connor won the battle for third place.
It was a nice relaxed atmosphere after the race with people enjoying the sunshine out at the picnic tables at the back of the pub - not many were in much of a hurry to leave. Many thanks to all the volunteers who helped out on the day - Vivian and James for manning the finish line, Diarmuid and Ben for their help at registration and parking, Erik for manning the half way point and Niamh who jogged the course and picked up the markers at the end (which also allowed me to run the race!). Also a big thanks to Eamon McMahon, who guided myself and Brian around the course the previous day to mark out the course.
A great way to open the Leinster Championship