Lugnacoille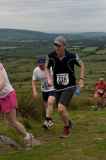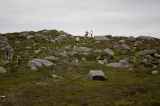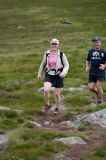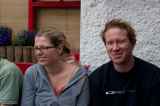 Authors
Sinéad Roche
29 June, 2009
Summit Times - Lugnaquilla 28 June 2009
42 Peter O'Farrell 35:04
729 John Lenihan 35:26
731 Turlough Conway 37:39
1715 Cormac Conroy 38:55
301 Bernard Fortune 38:56
183 Richard Healy 39:03
393 Jason Kehoe 39:49
743 Rob Cleary 39:58
319 Hugh Kinsella 40:08
387 Stephen Cleary 40:25
904 Bob Lawlor 40:29
424 Leo Murray 41:02
845 Ray Morrissey 41:22
841 Anthony O'Connor 41:30
59 Dermot Murphy 41:47
1723 Zoran Skrba 41:56
796 Kevin Mulligan 42:03
182 Desie Shorten 42:15
111 Mick Hanney 42:38
65 Martin Francis 43:21
400 Helen P White 43:26
7 Rene Borg 43:43
683 Daniel Morrogh 43:58
1250 David McBride 44:23
112 Paul Joyce 44:28
341 Paddy Parrott 44:33
1242 Mike Cunningham 44:46
406 Moire O'Sullivan 45:03
347 Gerard Quinn 45:15
19 Gavan Doherty 45:22
340 Kate O'Neill 45:30
282 Kevin O'Riordan 45:46
1279 Niall Enright 45:53
61 Paul Mitchell 45:56
351 Hugh Cashell 46:03
327 Fergal Buckley 46:11
108 Shane Enright 46:12
84 John Ahern 46:15
1235 Joe Aherne 46:18
133 Alan Ayling 46:27
325 Jeremy Hart 46:29
607 Donal Burke 46:59
504 William Powderly 47:12
352 Niamh O'Boyle 47:24
595 John Langenbach 47:50
431 Jacqueline O'Hagan 48:00
299 Damien Cunningham 48:02
200 Caroline Reid 48:08
339 Eugene Brady 48:24
120 Shay Foody 48:33
214 Karen Duggan 48:43
130 Cormac O'Ceallaigh 48:54
5 Gary Moralee 49:07
549 Ercus Stewart 49:22
14 Diarmuid O'Colmain 49:49
843 Sarah Hudson 50:10
126 Richard Nunan 50:13
396 Vincent Brady 50:22
836 Colm Colohan 50:34
846 Eamon Quigley 51:18
3 Jim Fitzharris 52:03
288 Mary Collins 52:08
1253 Majella Diskin 52:42
844 Sarah Moores 52:49
229 Roisin McDonnell 53:01
104 John Fitzgerald 53:27
49 Thomas Galvin 53:33
837 Paul Hanniffy 53:37
106 Justin Rea 54:33
68 Pol O'Murchu 54:40
842 Eimear O'Leary 55:40
350 Aisling Corkery 55:46
840 Christian McAuley 56:23
98 Derek Livingstone 57:51
127 Niamh Ni Cholmain 57:56
427 Sean O'Byrne 58:43
251 Eamonn Hodge 59:49
1273 Don MacKinnon 59:53
179 Paul O'Grady 61:24
839 Paul Cuffe 61:40
838 Mark Byrne 62:54
1231 Mick Kellett 62:58
1263 Kathleen Aherne 64:03
4 James Higgins 64:28
228 Keith Fitzsimmons 64:37
1711 Colin Doyle 65:24
180 Charlie O'Connell 69:25
218 Caitlin Bent 73:03
Rene Borg
29 June, 2009
The "unofficial" club results from the Irish Championship race at Lugnacoille (meaning they come without vouchers!) were a continued procession for Sli Cualann's march towards glory. Martin Francis did much of the damage to the contenders, fellow rivals from the Leinster League Clonliffe and Crusaders, as he arrived at the top in 20 but stormed down to finish 13th!
This was enough to tie with Clonliffe and since Dermot Murphy was last man over the line in 15th, Sli Cualann won another race this season. Crusaders were next with Richie Healy and Jason Kehoe continuing their impressive rise to prominence this season in 4th and 8th.
Boards followed and next we saw a very welcome entry in the hills to the tradition-rich Dublin club Metro and St. Brigids. Another Dublin club Sportsworld rounded off the pack lead home by Paul Mitchell who finished well.
To see 6 clubs out competing in an Irish Championship race along with the impressive overall turn-out brings great optimism for the future of the team competition in IMRA.
In the women's Moire O'Sullivan, in one of her last races on Irish ground this time around, helped Setanta beat Crusaders as she finished 2nd overall behind newly selected Irish international Helen Whyte. Jackie O'Hagan added well to the score with her 5th despite suffering a minor fall(s?) on the downhill.
MEN
1. Sli Cualann 32 (9 Cormac Conroy, 10 Hugh Kinsella, 13 Martin Francis)
2. Clonliffe Harriers 32 (6 Stephen Cleary, 11 Rob Cleary, 15 Dermot Murphy)
3. Crusaders AC 36 (4 Richie Healy, 8 Jason Kehoe, 24 Rene Borg)
4. Boards AC 74 (18 Mick Hanney, 25 Paul Joyce, 31 John Ahern)
5. Metro St. Brigids 109 (26 Kevin Mulligan, 39 Paddy Parrott, 44 Vincent Brady)
6. Sportsworld 140 (22 Paul Mitchell, 57 John Fitzgerald, 61 Sean O'Byrne)
WOMEN
1. Setanta 24 (2 Moire O'Sullivan, 5 Jackie O'Hagan, 17 Caitlin Bent)
2. Crusaders AC 37 (11 Roisin McDonnell, 12 Niamh ni Cholmain, 14 Mary Collins)
Gerry Brady
29 June, 2009
Relatively there was a very large field with 88 finishers in the Irish championship race on Lugnaquilla.
A high 77% of these ran for 15 different counties. This will increase when details of first time runners have been added. Dublin won the men's county team with Peter O'Farrell making a breakthrough win and welcome news ahead of his participation in the European championships. Kerry won the Munster battle defeating both Cork and Limerick thanks to a solid run by evergreen John Lenihan! In the women's team Meath were ahead after two scorers thanks to a first victory for newcomer Helen White who will also be competing in the European championships. However they were short a third counter allowing Dublin a double.
Men
1. Dublin 13 (1 Peter O'Farrell, 4 Richard Healy, 8 Jason Kehoe))
2. Wicklow 32 (9 Cormac Conroy, 10 Hugh Kinsella, 13 Martin Francis)
3. Kerry 51 (2 John Lenihan, 22 Paul Mitchell, 27 David McBride)
4. Kildare 69 (15 Dermot Murphy, 20 Daniel Morrogh, 34 Jeremy Hart)
5. Cork 82 (6 Stephen Cleary, 30 Kevin O'Riordan, 46 Richard Nunan)
6. Limerick 89 (21 Mike Cunnngham, 33 Joe Aherne, 35 Niall Enright)
7. Wexford 46 (3 Bernard Fortune, 43 Gary Moralee)
8. Donegal 57 (7 Leo Murray, 50 Shay Foody)
9. Tipperary 108 (45 Donal Burke, 63 Don MacKinnon)
Women
1. Dublin 15 (4 Karen Duggan, 5 Jacqueline O'Hagan, 6 Kate O'Neill)
2. Meath 4 (1 Helen White, 3 Caroline Reid)
Peter O'Farrell
29 June, 2009
Lugnaquille is one of the stone cold classics and it seems the punters agreed as the beautiful sunny day encouraged more then 80 of us to throw ourselves at this ould hill running lark today by-passing the twin pleasures of an AC/DC concert and a vintage tractor rally along the road into the Glen by Fenton's pub.
The course records set by Irish and international legends Lenihan and McCluskey were never going to be threatened and on this cloudless sunny afternoon with a hint of a breeze, the ground underfoot was wicked of all moisture with only the bounce remaining to encourage an all out assault on mind, body and mountain. On receipt of Vivian's course instructions (up, then down) Greg set us off. At a trial race here I'd seen vaunted road runners self destruct on Camara Hill and was doubly determined not to repeat my occasional technique of massive meltdown so climb one went relatively cautiously with the field tightly bunched in anticipation of the pleasures higher up.
Up to the second climb of the day and my sneaky lead courtesy of a hop over a gate instead of the stile had been whittled away by the legend himself, ominously similar to Carantoohill earlier in the season. The next minutes would determine whether that was a one off lapse or a pattern of failure, no pressure!
We went at it hard from there up towards the third climb at the scree field, I was reduced to a walk through sections of this and Paul Nolan told us afterward that Turlough Conway was moving much more quickly on the alternate line out to the right with the walkers, his was a longer route though and with all the blood directed into my legs I could think only of straight up and summit fever gripped me tightly.
The angle eases towards the cairn and apparently the views are magnificent, I saw nothing except the ground in front of me and it was a great view I can tell you. The downhill brought fresh energy at a good time and this will be the section I remember most fondly, plenty of fast skipping and bounding from rock to rock is how I always hope to run but very rarely does it happen. The race behind (ahead?) unfolded in a blur as we returned, Turlough going strong, Bernard smoothly moving through the field, our new international Helen White showing all mountain skills to complement her trial abilities and the female endurance maestro Moire calmly cruising to second on the day, a few days after a stroll of the 7 7's in the Mournes.
The wee climb back up Camara hill felt awful and then it was freewheeling to the finish for a fantastic feeling. Woohoo…
Mick Hanney
29 June, 2009
Hail to the top 10 downhillers (from a quick analysis of Total time minus uphill time)
Runner Downhill time Downhill Rank
Bernard Fortune 00:17:55 1
Leo Murray 00:18:38 2
Peter O'Farrell 00:18:44 3
Richard Healy 00:18:58 4
Stephen Cleary 00:19:00 5
William Powderly 00:19:22 6
Martin Francis 00:19:49 7
John Lenihan 00:19:58 8
Jason Kehoe 00:20:02 9
Hugh Kinsella 00:20:04 10
A fuller analysis has been done here:
http://www.boards.ie/vbulletin/showthread.php?t=2055455994&page=43 courtesy of John.