Hellfire and Brimstone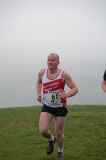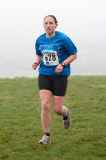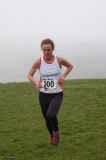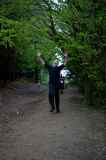 Authors
Gerry Brady
07 May, 2009
COUNTY RESULTS
Another big field of 186 finishers on a fast but tough Hellfire course. No big hills but the climbs on the way home were more than enough to separate the fit from the not as fit as they used to or want to be runners! There were 109 finishers (59%) from 21 counties and 89 finishers from 31 clubs in the results. These figures will increase when the new registration details have been processed. If you have not yet recorded your county (or club) team in the database, you can email it to Gerry.Brady@imra.ie or Sinead.Roche@imra.ie. Preferably use your county of birth.
Dublin won both county teams with Aaron O'Donoghue again leading the men home and Donna Mahon the women. Wicklow were second team in both led by Shane O'Rourke and Roisin McDonnell respectively. A strong showing gave Kildare third county in the men's ahead of Carlow, Meath and Wexford. Kildare and Kilkenny were third and fourth counties in the women's race.
Kevin English made a return to mountain running with a win from Aaron O'Donohue and Keith Heary. These three were clear from the first climb but Richie Healy gave chase the whole way. Donna Mahon won again from Mags Greenan with Caroline Reid continuing her good season in third place. At this early stage the overall league individual titles look to rest between Caroline Reid (Dunboyne) and Karen Duggan (Clonliffe) in the women's and between Eoin Keith (Boards) and Aaron O'Donohue (Rathfarnham) in the men's.
Men
1. Dublin 12 (2 Aaron O'Donohue, 4 Richard Healy, 6 Gerry Brady)
2. Wicklow 28 (8 William Powderly, 9 Shane O'Rourke, 11 Hugh McLindon)
3. Kildare 73 (22 Markus Roessez, 24 Joe Flynn, 27 Dermot Murphy)
4. Carlow 121 (3 Keith Heary, 58 John Causey, 60 Adrian Oprea)
5. Meath 209 (53 Ambrose Flynn, 73 Michael Boyce, 83 Kevin Magee)
6. Wexford 214 (25 Eoin Mahon, 91 Darren Flynn, 98 Graham Porter)
7. Kerry 35 (14 Mike Long, 21 Paul Mitchell)
8. Westmeath 85 (13 Anthony Malone, 72 Alan Collins)
9. Cork 114 (39 Kevin O'Reilly, 75 James Lynch)
10. Cavan 155 (65 Finbar McGurren, 90 Phil Ward)
11. Louth 158 (51 Padraig O'Dwyer, 107 Pol O'Murchu)
Women
1. Dublin 7 (1 Donna Mahon, 2 Mags Greenan, 4 Karen Duggan)
2. Wicklow 50 (13 Roisin McDonnell, 16 Liz Ryan, 21 Jean Bader)
3. Kildare 33 (15 Caitriona NicCaba, 18 Orla Jennings)
4. Kilkenny 70 (28 Lornie O'Dwyer, 42 Jane Gannon)
Rene Borg
06 May, 2009
MEN
Crusaders AC secured the first win of their season when the brothers Healy repeated their good runs from Bray and with Shane O'Rourke had three men in the top-10, the same recipe that secured victory for Clonliffe 7 days ago.
Clonliffe were not far behind led home by winner Kevin English while Sli Cualann, featuring another welcome comeback for Hugh McLindon, winner of the Leinster Leagues 2000 and 2003, were just a further 10 points adrift. Next followed defending champions Rathfarnham spear-headed by runner-up of the day Aaron O'Donohue.
UCD made their entrance to this year's league, close behind Boards AC, finishing in 7th position. The day's results see Crusaders and Boards AC switch places for 2nd and 3rd overall, but Sli Cualann still sit pretty at the summit of the table.
1. Crusaders AC 20 (4 Richard Healy, 7 Robert Healy, 9 Shane O'Rourke)
2. Clonliffe Harriers 34 (1 Kevin English, 6 Gerry Brady, 27 Dermot Murphy)
3. Sli Cualann 44 (11 Hugh McLindon, 15 Martin Francis, 18 Jimmy Synnott)
4. Rathfarnham WSAF 49 (2 Aaron O'Donohue, 14 Mike Long, 33 William Griffin)
5. Carlow Runners 121 (3 Keith Heary, 58 John Causey, 60 Adrian Oprea)
6. Boards AC 125 (23 Mick Hanney, 37 John Ahern, 65 Finbar McGurren)
7. UCD 133 (10 Jonathan Daly, 26 Zoran Skrba, 97 Paul Morrissey)
8. Sportsworld 157 (21 Paul Mitchell, 54 Liam McFadden, 82 John Fitzgerald)
9. Tumbleweeds 238 (44 John Linehan, 60 Donough O'Keefe, 134 Stephen Letch)
WOMEN
A very encouraging turn-out in the women's competition could not stop Clonliffe Harriers making it "two on the go" as the trio of Mags, Karen and Cliona took first prize again with an impressive 16 points.
2nd place was almost too close to call with Crusaders, still without injured captain Aoife Joyce, sneaking ahead of Sli Cualann by just a point. Roisin McDonnell made an instant contribution as "new" Crusader in the intense transfer market at present and was second scorer.
Not far behind the Red-Whites from Irishtown and the Wicklow women were Setanta once again with Jackie, Hazel and Melanie getting the points as they did at Bray.
Clonliffe looking in pole position after three races but interesting times ahead with multiple teams in with a shot of 5 good results...
1. Clonliffe Harriers 16 (2 Mags Greenan, 4 Karen Duggan, Cliona Kenny 10)
2. Crusaders AC 45 (12 Niamh O'Ceallaigh, 13 Roisin McDonnell, 20 Deirdre Ni Chearbhaill)
2. Sli Cualann 46 (9 Martina O'Kearney, 16 Liz ryan, 21 Jean Bader)
3. Setanta 50 (6 Jackie O'Hagan , 8 Hazel Thompson, 36 Melanie Walsh)