Howth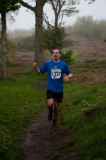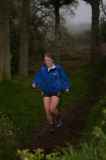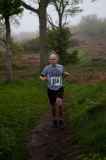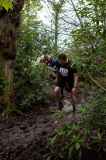 Authors
Rene Borg
05 May, 2009
Just as Sli Cualann had mopped up the wins on the men and women's sides at Bray, so Clonliffe defended their local North side race with emphatic victories, distancing the second-placed Boards, led by winner Eoin Keith, and Crusaders respectively.
Sli Cualann, playing the role of the away team, battled hard for second, but Mick Hanney's 11th took the points off Martin Francis and Ben Mooney necessary to clinch the runners-up for the online running club who mustered an impressive 9 runners. The obvious question is: When will we see a Boards AC ladies team in the hills?
Crusaders AC were leading Setanta until yours truly took a tumble, but last week's runners-up recovered to 5th due to very fine runs from Shane Enright and M60 winner Diarmuid O'Cholmain. Kevin O'Riordan led home the orienteers to 4th while Sportsworld had their own close fight with Glenasmole and only the Tumbleweeds somewhat distanced on the day.
The table will make interesting reading in the morning, but expect many a twist and turn in the final races as only the best 5 races for each team will count.
MEN
1. Clonliffe Harriers 15 (4 Paul Duffy, 5 Ronan Hartnett, 6 Gerry Brady)
2. Boards AC 32 (1 Eoin Keith, 11 Mick Hanney, 20 John Ahern)
3. Sli Cualann 35 (8 Tim Grummell, 13 Martin Francis, 14 Ben Mooney)
4. Setanta 81 (16 Kevin O'Riordan, 32 Shane Enright, 33 Andreas Kusch)
5. Crusaders AC 91 (10 Shane O'Rourke, 23 Brian Linton, 58 Diarmuid O'Cholmain)
6. Sportsworld 197 (9 Paul Mitchell, 93 Sean O'Byrne, 95 John Fitzgerald)
7. Glenasmole 206 (60 Cillian Stewart, 64 Thomas Galvin, 82 Ercus Stewart)
8. Tumbleweeds 288 (55 Ben Moore, 107 Danny Ward, 126 Stephen Letch)
WOMEN
1. Clonliffe Harriers 11 (2 Mags Greenan, 3 Karen Duggan, 6 Cliona Kenny)
2. Crusaders AC 30 (7 Niamh O'Ceallaigh, 8 Eva Fairmaner, 15 Deirdre Ni Chearbhaill)
Moire O'Sullivan
01 May, 2009
Great picture spread of the Howth race up now on Mud, Sweat and Tears:
http://www.mudsweatandtears.co.uk/2009/04/30/keith-and-mahon-dominate-at-howth/
Gerry Brady
30 April, 2009
COUNTY RESULTS
On a wet and mucky but not sticky (your shoes stayed on!) Howth course 163 hardy souls finished the long race. There were 109 finishers (67%) from 21 counties and 69 finishers from 25 clubs in the results. If you have not yet recorded your county (or club) team in the database, you can email it to Gerry.Brady@imra.ie or Sinead.Roche@imra.ie. Preferably use your county of birth.
Dublin won both county teams with Aaron O'Donoghue leading the men home and Donna Mahon the women. Wicklow were second team headed by Tim Grummell and Cork were in third place with the overall race winner Eoin Keith their first counter. Meath had a large turnout on the night and were fourth team with Ambrose Flynn their first finisher. Mayo were fifth county team led home by Cormac MacDonnell. Mary Dawson was 4th overall and first scorer for Wicklow while Kilkenny were third placed county with two runners, Lornie O'Dwyer and Jane Gannon. With entries now being taken for the Wicklow Way relay hopefully we will see some county teams enter this year possibly from Wexford, Meath, Kildare, Carlow etc.
Run of the night? Eoin Keith switched from his traditional runners to INOV8 mudclaws and led from start to finish. Donna Mahon was 13th overall and only around two minutes behind the fourth runner Paul Duffy. But my vote goes to junior Sam Mealy (DMP/Wexford) in his first mountain race and wearing runners who was outsprinted for the runner-up spot by one second.
Men
1. Dublin 11 (2 Aaron O'Donohue, 4 Paul Duffy, 5 Ronan Hartnett)
2. Wicklow 29 (8 Tim Grummell, 10 Shane O'Rourke, 11 Mick Hanney)
3. Cork 38 (1 Eoin Keith, 16 Kevin O'Riordan, 21 Kevin O'Reilly)
4. Meath 143 (31 Ambrose Flynn, 52 Brian Cully, 60 Michael Boyce)
5. Mayo 240 (50 Cormac MacDonnell, 76 Enda Walsh, 114 Ben Warren)
6. Wexford 29 (3 Sam Mealy, 26 Eoin Mahon)
7. Tipperary 47 (19 Donal Burke, 28 Ben Dromey)
8. Antrim 94 (23 Brian Linton, 71 Mark Boyd)
9. Westmeath 122 (15 Anthony Malone, 107 Danny Ward)
10. Donegal 131 (48 Shay Foody, 83 Paul Trayers)
11. Cavan 149 (62 Finbar McGurren, 87 Phil Ward)
12. Louth 164 (66 Padraig O'Dwyer, 98 Pol O'Murchu)
13. Kildare 203 (91 Michael Blighe, 112 Colm Shevlin)
Women
1. Dublin 6 (1 Donna Mahon, 2 Mags Greenan, 3 Karen Duggan)
2. Wicklow 16 (4 Mary Dawson, 12 Liz Ryan)
3. Kilkenny 49 (19 Lornie O'Dwyer, 30 Jane Gannon)