Scarr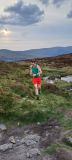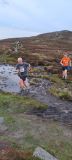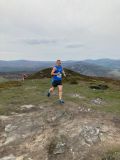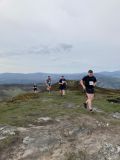 Authors
An Ode to Oldbridge
19 May, 2023 - Brian Kitson
If I were visiting Ireland and happened to spend a few nights in Oldbridge I'd be a very happy man. Rolling hills to the west, Lough Dan to the north and the Avonmore River babbling gently to the East. What a beautiful and tranquil place it is. Mind you, it was not so tranquil during my last visit. In fact, on that occasion, an angry woman practically chased me out of town. It was a gorgeous day around this time last year, I was by the bridge busily arranging to have my photograph taken with some friends when she appeared out of nowhere and began shouting insults at me. Disbelief turned to panic when I realised she was running straight towards me and the nearer she got the more hostile she became. I froze and my head reeled as I tried to process why this was happening in such a peaceful place. It was a fight or flight and I am not ashamed to say that I ran like hell. I am still quite shaken by the ordeal. The fact that this "lady" happened to be my Wicklow Way Relay teammate who had just blitzed Leg 3 and needed to break up my impromptu photoshoot so that I might begin my Leg 4 run is surely no excuse for such behaviour. Some people.
It was good to be back after my hurried exit last year. I arrived early, parked up the back of the field and watched forlornly as car after car parked around mine; covering every blade of grass between me and the gate like snowflakes might in a flurry, in the process dashing any hopes I had of another speedy departure from Oldbridge, this time to get to Kavanaghs.
I felt good after my warm-up with TTracer pals Niall Fox, who was returning to competitive action after an injury, and John McAuley who was looking fit as ever. When Brendan set us on our way, I began to think that I might just have gotten away with the five-hour mini Barkleys hill run I did on Saturday. I had a decent start and my confidence grew as I kept a good pace behind the head pack for the first 100 meters. When Ernest Hemmingway explained how he went bankrupt, he said, "Two ways. Gradually, then suddenly". My hopes for the race disappeared in a similar fashion.
There were signs of trouble before I even left the track. I like to start easy and expect to be passed by hordes of runners early in any race but so many, so early? Soon after, I had to dismiss the troubling thoughts I had of hiking the track. Then I glanced at my watch but could not see the display; my eyes had watered, my vision blurred. This was just as well because neither pace, distance or heartrate readings would have provided much comfort.
The gradient eased after the right turn onto the open mountain as did the tide of passing people many of whom I had hoped to race against tonight. As they vanished far into the summer's evening I realised I would not see them again until they were holding a pint and a plate of chicken goujons later in Kavanaghs.
Along the tree-lined trail, I followed close behind Niall when he tweaked his ankle and stopped. He urged me on and I hoped he had done no damage (thankfully he hadn't). I picked off one or two as I regarded the climb ahead. I wasn't too fazed. Steep and gnarly as it looked, I ran all the way to the top of Carrick last week and figured this climb looked no worse.
However, Scarr is as deceitful as it is beautiful. Many a tired climber has had their heart broken by its false summits. I was ready for them tonight though and even felt I had the measure of the big climb along the wall. In true Scarr style, it was not the climb itself that got me but the vegetation. I managed a steady jog until the rocky outcrop about halfway up but the thick cover of heather on the mountain floor made it difficult to pick secure foot placement at pace and all rhythm was lost when I had to adopt a trudge/jog strategy. I stayed close to Jonathan Quinn along the western summit flank and Caoimhe Daniels who was further ahead.
Coming down the rocky summit descent, I put in a good kick and managed to pass Caoimhe, Jonathan and John McAuley. I knew John would attack once the terrain smoothed out so I ran hard to build a gap. During our warmup earlier, he mentioned that he fell waist-deep into a bog hole the last time he ran up here. Sensing John might be rapidly approaching from behind, I was reminded of the golfers' quip about whether a playing partner's ball might be in the bunker or on the green; my version being, "Is my friend in the bog hole, or is the bastard on the trail?" Sure enough, he passed me shortly after the rough stuff, I'd like to say we had an excellent ding-dong battle all the way home but it was all ding and no dong.
A euphoric relief comes from crossing the line after any race. This is heightened in smaller races like the Leinster League because, unlike larger events which must corral people away from the finish line, when you stop at these races you are deposited right into the buzzing heart of your fellow runners. The finish line is a particularly joyous place to be on nights like these when the hill is wild, the weather is fine and the midgies are merciful. A tough but brilliant event put on by Brendan and his team. I was indeed a very happy man during this particular trip to Oldbridge, at least until John rushed over after I crossed the line shortly after him, 'you'll never guess' he said as I stooped over breathing hard with my hands on my knees, 'I went into that bog hole again'. The bastard.
Bloody scarr
17 May, 2023 - Mikey Fry
Limerick is over the Lawlor is over giving out free tickets like biscuits in a kitchen we fly off up the Wicklow way tough start boom right turn along the trees Barry Pete Niall Jason all pass me crash left up by the wall bye Pete and all the others from before and Stephen and warren that's a tough tough hill now right at the wall no no new route let's go around another wall have to say like it and came up scarr from other side Barry goes by again hit top down we go past Barry again go go go Barry goes by me again it's like a take turn passing out I get him again decent is good eventually we hit flattish bit he goes by again left turn I push hard to catch Barry not enough step step hills boom back on wicklow way just in behind him so close thanks again Brendan and crew for a super fun fast race food yummy in pub nice chocolate chats bats rats Mikey out…..