Mountain Meitheal Fundraiser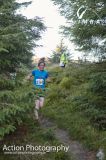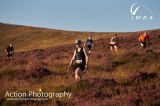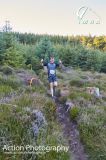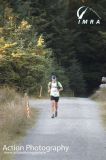 Authors
7:29
10 August, 2022 - Robert Costello
7:29. That was the time allocated to me for the IMRA handicap race. A quick scan through to see who I'm up against and who else but my friend and opponent, Brian Kitson. Great, I thought. We had been out for a long run a few days prior and he struggled while I felt great. Time to convert this into a race. In advance I shared a few texts with our LL bridesmaid, Warren. He wasn't around tonight but looking forward to hearing how we got on as Brian and I went head to head. I told him my plan: start hard and make Kitson work hard to catch me. 7:29 arrived and we were off. I powered up the forest track to a 'Good luck' from the Limerick man, 'catch you later'. Mind games, I thought. I have to turn the screw here. I powered ahead and soon caught up with Liam Vines, then James Clancy and a few others. Every person I passed gave me a boost and some confidence but, ominously, for a race like this you know there are faster runners coming. I held off until about 4km in and half way up White Hill. Passed on the single track by one of the young bucks but he had to work for it. I wasn't moving off the race line. Then we hit the sleepers and the one man mountain, Bernard Fortune, appears. We run together for a few fleeting seconds then he tip toed ahead on the decent towards the foot of Djouce.
This is where my race started to go awry. I'm okay on open mountain but I knew to hold my position I needed to be more than okay. Kitson was coming and he loves the gnarly heather filled mountain clumps. I had decided to try out my new, wide toe boxed, zero drop, Altras for this race rather than my tried and tested Salomons. Big mistake. Feet shifting under me, slipping and sliding as I tried to find my way across White Hill. I passed a few more of the earlier starters but knew I was slowing. Then I hear it. The heavy breath of Kitson bearing down on me, tip toeing by in the kind of form Bernard Fortune would be proud of. Stick with him I thought. We'll be out of this shit in no time and you'll get him on the fire trail. I tried but he pulled away. Then, a chink of light. We reached the Wicklow Way and I look up to see Kitson has stopped. His kryptonite, his nav skills. I looked up and he was about 20 metres ahead stood on the trail trying to figure out if he should go left or right. I could see the correct route from my vantage point and that devil on the shoulder did appear suggesting I shout left. I yelled 'right' and off he went, putting more time into me as we descended back through Ballinastoe forest. My hopes of catching him on the firetrail were dashed when I got there to see the gap would mean I needed to sprint the last two kms and hope for the best. Not tonight, I thought. Next week for round two. And a round or two back in Plucks to finish the night in style with my old friend and foe.
Thanks to Joe and the team of volunteers for a very enjoyable race on trails I didn't know exist on a mountainside I have been running on for years.