Glanageenty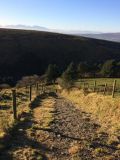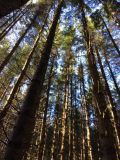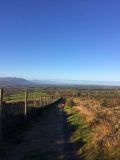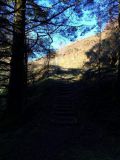 Authors
The Kingdom Sun
26 March, 2018 - Barry Murray
I was really looking forward to this race given it was a course practically hand built by the living legend of Irish mountain running, John Lenihan. If anyone has read his book, you will be familiar with his tales of running near his farm through thick wooded hills that are immersed in folklore of the rebellion and civil war.
I actually only read his book recently and last week decided to recce the course to see what it was like. No sooner than 200m from my car and I bump into John who was out for a hike on a sunny afternoon. I almost felt like a little kid who loves football and was meeting Ronaldo for the first time. John knows the Glenageenty trail like the back of his hand and was happy to explain it to me in detail. So off I want on a high to run the course on a sunny day and back at the car, I bump into John again. He was interested to see what I thought of the course and I pointed out it was a "long" 9km. The course meanders through forest and hills, with steep climbs, twisty trails, steps and gates. A course with a bit of everything but very little flat out running as you are stopping and going so much. I realised that it wasn't a course the suited my own strengths but a great tester all the same.
So onto the day itself and thankfully the sun gods were out again. After a few months of doing MMRA races in snow, rain, grey skies and bitter cold, it was so nice to have sun on the face. The Glenageenty crew are a great bunch of people too and their passion and enthusiasm for the upkeep and enjoyment of these trails is warming. They make such a big effort for the day and you really get a community feel. Registration was in the local pub of Ballymaceggliot. A pub that John told me he spent more time meeting at it for a group run than drinking in it !
The forest entrance to the trails was 2.5miles from the registration so we all car pooled up to the car park. First time this year for me with no hats or gloves and just a singlet top. It was still cool enough air but the sun had plenty of warmth. The organisers had everything set up at the start and there was a kiddies and junior race put on beforehand. Great to see this and I think we might have some good future mountain runners thanks to these races.
I wanted to get a decent warm-up done so I went off to get some strides in and some drills. Very easy to just not bother too much with a warm-up but for these sorts of races it is worth it. My last race league race was Tonevane and it looked like I had similar competition again with Mark Nolan and Sean Quirke limbering up too.
A short race briefing from the RD and we were off. The first part was a wide fire trail and we went off fairly fast. It was myself, Mark, Sean and Paul Deane more or less in a bunch at the front with a couple of guys right behind us. I knew the course quickly goes into a single track and by the time we hit the first little bridge , we were all single file.
As I mentioned, this course never really goes straight or steady so you are changing direction and pacing very quickly. The first climb up through the forest is when the heart starts really pumping. Mark was already pulling away, with Sean and Paul Deane just ahead of me. I had Ed Casey and John Lynch just behind me as we hit the steepest part of the course, Cardiac Hill ! This is a short but what must be a 20% gradient …. Hard to run up it, so its hands on the knee's climbing up to the top. The course then goes up into the open hills with soft boggy terrain that saps the energy. Somewhere here I got passed by Ed Casey and then John Lynch but we were all close to each other.
The course then meanders back through woods and along a stream. There are gateways at the fences that you have to shuffle through which all adds to the stopping and going. I've said this before, but IMRA races really teach you many skills and makes you find out about your strengths and weaknesses. 10yrs and I'm still learning. This course doesn't favour the constant fast paced steady runner. You have to be good at changing your speeds and effort with varied intensity. I'm the former, so I was finding it hard to make ground on the guys ahead of me. I did manage to pass out John Lynch again and just had Ed in sight not far ahead of me. Mark, Sean and Paul were out of sight so I knew my best hope was a 4th if I could overtake Ed.
The course has plenty of little surprises like steep steps and steep stoney/rocky climbs. On the last big climb, we passed John Lenihan himself who was out taking pictures of all the runners. We also could hear a drone hovering over us so hopefully the Glenageenty folk got good footage to promote their trail.
If you had the time, there are some beautiful views to take in as well. On the clear day we had, you could see the Dingle Peninsula . Tralee bay and even the McGillicuddy Reeks.
The last 1.5km of the course is more or less downhill and I tried to open out the legs a bit. I moved ahead of John but couldn't catch Ed. Had to settle for 5th.
The afters were back in the local pub. Plenty of tea's, coffee's and sambo's. John Lenihan came in to say hello and a few of the youngsters got their photo taken with him. I got chatting to him outside in the sunshine and we were talking about training. I mentioned to him that to become a really fast mountain runner, some say you need to do 80-90% training on the road. He agreed and told me this . "when I was training to race my fastest Carrantuohill, I did most of my training on the mountains, but I had the slowest year of my life" . Note to file !
Thanks again to all the Glenageenty crew for a great day out. If anyone is down in these parts, do make sure to check out the trails. Apart from the nice run or walk you can do, there are plenty of information boards about the woodland, wildlife, history and even local athlete success stories.
And if you are interested in hearing the story of how a Kerryman that always finished last in his teenage years but became World Mountain Running Champion, read Tough as Leather.