College Champs Camaderry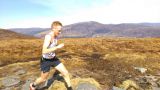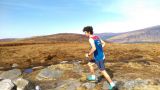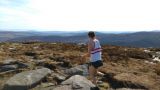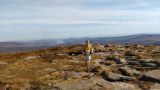 Authors
Peter O'Farrell
29 March, 2017
Leo Mahon, Robert Carney, Dermot Murphy, Vivian O'Gorman and Thomas Galvin volunteered to make this race happen and the nine runners (a clash with track&field) who made it to the beautiful surrounds of the Glendalough Upper Valley were treated to a super course in the National Park.
Camaderry affords the classic route description to be announced - "up, then down" - the steep grassy climb turns into a fast fast grassy descent and the lake awaits after the helter skelter return leg to sooth straining legs.
The winner, Eoin McCullough, made his intentions clear from the off with a spirited sprint into an early lead. Niall MacCarthy, Stephen O'Kennedy, Mikey Reddin and myself followed hoping he would blow his lights - check out the Ugandan runner at the recent world cross country for the definitive method. With good confidence Eoin just kept trucking for a fine win, well clear of the field for a maiden Varsity title.
The ladies race had a similiar outcome with Aisling Ahern running strongly but a clear winner emerging by the end in the shape of Deirdre NicCanna. Romain Klumps and Michael Flanagan unfortunately managed to go astray slightly on the eye wateringly swift descent and where do I claim my prize as I have now mentioned every single person present at this race?
Unfortunately as a standalone race 5 volunteers to 9 runners isn't very sustainable, especially as two of them had volunteered the previous day for about 16 hours between them. Tommy Galvin at the turn "tape removal 2016" ensured we all made the turn onto the grassy slope and the very qualified first aider Rob Carney nearly made me wish I had cut a knee.
Next year this race could well revert to it's former home, like a cuckoo infiltrating the nest and go back to tacking on to the Maulin winter league route. As that route was designed by Gerry Brady for up+down triallists it should prove testing enough for the students.