Mountain Rescue Benefit Race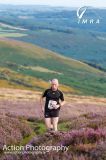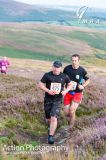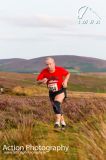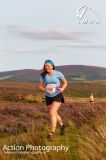 Authors
mountain rescue race
24 August, 2017 - Barry Murray
So the last of the Wednesday evening mini running festivals and the last of my reports for now. Such a shame but life goes on (for the former that is).
Another nice balmy August evening and it made me wonder as to why the racing season "ends" at this time of the year. It's even more of a wonder with the cycling race season, which starts in cold/windy March and ends now too. Sept and October in Ireland are probably the best racing weather months !
But this event was in aid of the Mountain Rescue guys who are definitely worth the support for those of us that run around the hills. They had a fleet of vehicles too and only thing they seemed to be missing was a helicopter.
Sign in was at their HQ in Trooperstown and the pimped up Heno (Brian) mobile also added to their fleet. I was hoping they got a good turn out and it seemed like the numbers were looking good.
I had never done this race before but was looking forward to getting the legs moving again after a 2 week break out west. After missing the last 2 trail series races, I wanted to get my mojo back for the fast running courses.
A nice uphill trot through the woods brought us up to the start point. I now always try to get at least 20mins of running in before the race with a few strides to properly warm up before a fast start. It's a simple thing to do but a simple thing to not do also. I definitely notice the difference.
I didn't see too many of the fast guys until I jogged back for the start. Michael McCarthy was out again who goes off like a hare consistently at most races and stays ahead. Old croney Mikey was back for more fast running even if he doesn't like it. Neilus was hovering around the start too who although is new to IMRA racing, has been finishing well up there in any type of race. Then there were a few more fast legged guys like Gearoid, Rory and Peter.
So off we went up the fireroad which dragged up to the Wicklow Way. Michael the hare went off and was 100m ahead of us after the first 90m (:)). Old croney Mikey sprinted off too as did Peter Gorman. I sat in behind. No longer than about 100m, Peter then stopped with what looked like a back injury. It was then myself and Mikey chasing the hare.
Up onto the Wicklow Way and the open mountain was lovely. I've ran this section many a time during training. You get this wide open expanse and beautiful views. I was feeling quite good so I overtook old croney Mikey and was then in 2nd. I could hear someone breathing down my neck though and knew it was probably Neilus. A good bit ahead of me, and this is only 10mins into the race, was Michael. Here's me thinking I am off to a fast start, in 2nd, and this guy is about 500m ahead of us already.
It was a nice soft trail that dragged up towards Scarr. I am used to continuing up on to the top of Scarr but this race had us take a sharp right before the main climb. We were then on this nice purple heathery section which had been taped/marked by Mike Jordan. It was tricky enough to pick your way through while trying to keep your speed up. I could sense it was easy to go over on your ankle and heard a few yelps behind me. After this, we joined back up with the trail and had a little flat section before we rejoined the Wicklow Way.
I could barely see Michael at this stage and had the heavy breathing still right behind me. I was just trying to keep at that "comfortably hard" pace.
So it was just myself and Neilus pegging it along, we hopped over the stile and then headed toward the hut where Mike told us there was 2 Belgian chics camping out at. I stopped to say hi………….. well no, just a quick wave. This brought us then to another stile, and I was still trying to push the pace with Neilus on my shoulder. It's great racing like this with someone, neck and neck the whole way around. I've often been in no man's land…. Where you are just running on your own. I find you can lose focus easily and probably not run as fast as you could be. This doesn't happen when you are neck and neck with someone.
So I thought I'd jump over the stile quickly, get a few seconds on Neilus and sprint off. I did that, but I sprinted straight instead of left. Neilus shouted at me in fairness to him and I turned back. Lost a few yards though and this meant he went ahead of me. We descended then fast for a minute and then swung back up right where the course then drags back up to the Wicklow Way trail. It's a steep little drag and the lungs are busting at this stage.
I had to work to get back on Neilus's shoulder and then thought I'd give it one last push to regain the lead. I did and it was then me first over the last stile before the fast gravely descent to the finish.
I thought I could just stay ahead to the end at this stage. We flew down the track which had timber logs you had to bounce over. Neilus was right behind me and I wasn't getting away. Out onto the fireroad and I knew we had about a 100m sprint to the finish. Neilus put the foot down and went by me. I just didn't have the extra kick to keep up with him. Fair play to him as we were going full gas.
I crossed over the line then just behind him with Michael looking fresh finishing first a few hours ahead of us. Gearoid came in not far behind me in 4th, which shows age is just a number. I had to wait around a few more minutes (:)) before old croney Mikey came in in 5th, so he's getting a bit faster. Looked like Alan Ayling has grown even faster legs too with him coming in not far behind Mikey and in a close battle with Rory. And another strong ladies winner with Charlotte Kearney finishing close to the top 10.
So a lovely route which could easily be part of the trail series. Nice to be out on the open mountain for a bit. Thanks to the Mountain Rescue guys who thankfully didn't have to do much rescuing .
Then only rescue that was needed was the afters prize giving venue. We all went to the arranged location of the Roundwood GAA grounds. Went into the lounge and it was like a morgue. No bar open. It was like seeing a group of surfers at a lake. So thankfully Brendan Lawlor got on the blower and sorted out Kavanaghs pub for us. We all quickly got back in the cars and went in to the back of Kavanaghs which had a full bar open and the surfers got their waves ;-)
Lots of prizes with enough chocolates to keep even old croney Mikey happy. Michael the hare even bought a few packets of salt and vinegar peanuts which I had never ever tasted before. As I have said many a time, you learn something new at every IMRA race.
Thanks to all for a great Wednesday evening excursion and fun out on the trails and mountains.