Wicklow Way Race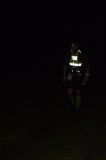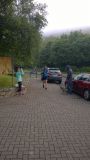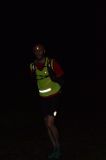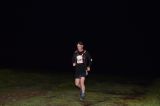 Authors
Quest for a "Yellow Man" - From DNF to Success in The Wicklow Way Race 2016
15 June, 2016 - John J Barry
# Origins of my interest in Wicklow Way Solo
My interest in the Wicklow Way goes back a couple of years before the origination of the actual WW Race itself.
At that time I was relatively new to IMRA and I was getting to know the various events and the couple of challenges that were available. One of the challenges at the time (and still there) is the Wicklow Round. The other challenge was the Wicklow Way Solo.
Around 2011/2012 Eoin Keith, Paul Tierney and Barry Murray we having a right tussle with the record and Caroline Reid also set a little bit of history with the ladies record.
The two records from 2012 (Pre WWR) were set:
Eoin Keith (South to North) 13:06 21st July 2012.
Caroline Reid (North to South) 17:12:03 26th June 2012
The Current Wicklow Way records from the WWR are:
Eoin Keith (2013) 12:25:06
Donna McLoughlin (2014) 17:01:10
With my reading I thought the Wicklow Round was beyond my abilities (I have different views on that now), but the Wicklow Way solo would definitely be achievable for me sometime in the future.
Then in 2013 the big news came where IMRA decided to create a new Ultra Event "The Wicklow Way Solo" which would run alongside the Wicklow Way Relay. This very much interested me as I now have a definite target to aim for.
Since I was approached my 50th year on this good earth in 2015 I decided that was the year. So I got down to selecting more longer trail / mountain events since I didn't think the Leinster League standard would get me to the start line of the WWR.
My targets initially were very modest where I did some 'proper' training for the Wicklow Way Trail and Ballyhoura Trail Marathon in 2013. In 2014 I stretched myself a little more and did I completed Donadea 50km and a couple other longer weekend events. By the latter half of 2014 I felt I was making progress so the plan was a good winter of training then Donadea & WWU as the intermediate spring targets for the WWR.
# DNF in the Wicklow Way Race of 2015
Training during the winter of 2014/2015 went well and Donadea & WWU were successfully completed in respectable times. A number of East of Ireland marathons were also completed as long runs.
All in all I reached the start line of the Wicklow Way Race having 'passed' my 50th birthday. My lack of experiences of any really long events showed up. I had no support, I was running on my own for much of the race. My nutrition wasn't working and by the time I got to "Iron Bridge" my race was over. I did continue on towards the "Dying Cow" but I rang Jeff to say I was out. My mind and its negative thoughts had destroyed my milestone birthday challenge.
# New training direction for Wicklow Way Race 2016
It's amazing how something like a DNF can hurt for so long and I was determined to return the following year to right the wrongs. Looking at the positives, experiences gained from 2015 should help greatly in my second attempt.
This current year I trained far less than I did the previous year. But training was a bit more clever whom my Waterford Colleagues, Anthony Whelan, Tom White and Ray Lanigan kept telling me. I believe I overtrained the previous year and my body was stressed from lack of rest/recovery. Bottom line I'm 50 turning 51 with a dodgy knee that's never going to get better. The winter just passed I rarely passed 80km in a week and the majority of my long runs were replaced with regular races over the winter i.e.
DCM 42km (Oct)
Tour of Pendle Fell Race UK 26km (Nov)
Waterford Half 21km (Jan)
John Tracey 10 16km (Jan)
Donadea 50km (Feb)
Slievenamuck Trail Half 21km(Mar)
WWU 51km (Mar)
Ballyhoura 43km (April)
Old County Tops - Lake District UK 59km (May)
Clare Burren Marathon 42km (May)
Besides the above races I hardly did any other long runs which was totally different to the "madcap" training I did the year before. The new Waterford Trail Runners group provided a few extra opportunities to stretch the legs in "off road" conditions over the winter and spring.
What was of great benefit was the "old County Tops" which occurred three weeks before the WWR. The event, while 'only' 59 km, had over 3000m of climbing and crossed extremely rough ground. It's a two person team event where our own Paul Tierney and his Ambleside teammate Matt Reedy won in a little under 7 hours. My brother and I challenged for the first ten metres but alas fell way to finish well down the field in 11' 27". I was delighted!!!! That was the longest event I ever did and I was happy to see I felt good at the end and was still moving quite comfortably. I know lots of IMRA folk participate in the "The Fling" around the same time and I now see why, it's a perfect run for the WWR or similar events later on.
# The Wicklow Way Race 2016
The last long run was the "The Burren Marathon Challenge" with my good wife Ann who was competing in her first Trail Marathon. The last fortnight I felt in the right frame of mind and ready for the adventure. I also had the bonus of making tentative plans with my Waterford colleague JP Tierney that we would 'buddy' together for the race. This was ideal for me while JP lacked off-road experience he had experience of completing an 100 mile event. Using the modern media that is now called Facebook / Messenger the plans came more solid prior to race day.
The couple days before the race I sorted my drop bags where I went with energy bars and drinks. Alas they did not work at all for me and made me very sick. Mick Hanney's Sausage Rolls and Nicola Tierney's ham sandwiches and Chicken roll worked far better for me along with the Melon and Strawberries the truly amazing volunteers had laid out for us.
In Marlay Park registration went smoothly and I hung around with the Waterford gang JP as mentioned above and his wife Nicola. Paul 'Pants' Croke a very close buddy of JP was also there. This was Paul's third WWR to provide valuable experience and company for JP.
Nicola had the unenvious task of crewing for JP and Pants for the race duration. She told me on numerous occasions that she loved it. This was a 'godsend' for me where Nicola did Trojan work for the three of us over the next 21 odd hours. The little things of been handed a cup of hot soup at "Iron Bridge" and a hot chicken roll at "Dying Cow" cannot be underestimated.
Oddly enough the race itself was relatively uneventful. The two lads were far quicker on the downhills where they quickly pulled away and I re-joined the posse on the next flat or uphill bit. The three us arrived into Crone Wood in 2' 45" so comfortably inside the 'challenging' three hour limit. My nutrition malfunction occurred first here at "Crone Wood" but it wasn't too bad and a mortillian sorted that pretty quickly so I was fine on the run over Djouce. During these early sections we ran with Marie Chapman & Michelle Burke. Marie, I met a number of times and it was great having little chats that quickly passed the time. JP is far from camera shy so we had plenty of photos. One of the nicest is the one overlooking Lough Tay as the early dawn was showing
Crone Wood to Glendalough is by far the nicest section of the race and it's especially nice as dawn was breaking. We had lovely views of little clouds of mist sitting in the valleys and the sounds of birds. The Cuckoo is a rare sound these days but we got plenty of that on the way to Glendalough. We had a nice mini bonus with an intermediate pit stop provided at the junction of where the WWU leaves the WW. I normally don't drink Coke but I had a can there and felt I was buzzing afterwards. It's still muck but boy does it work on a long endurance event like the WWR. Kudos to Coca Cola!!!
The three of us stopped a little bit more than the two ladies and shortly after Loch Tay they pulled away to be never seen again. We arrived in Glendalough at 0720 which was a little slower than I was expecting. I was hoping to arrive before seven. But I was not overly worried since I knew a diversion was coming up that was actually going to shorten the race by about three kilometres. At Glendalough,I had one sandwich Nicola gave me but I then proceeded to repeat the mistakes of Crone Wood with the energy bar and drink (definition of madness???? ). Sure enough on the long climb out of Glendalough, the belly begun to complain again and after 40 minutes it all decided to come back up to say hello - not good. In one sense I was delighted we were on a long climb since I was in no fit state to run. The two lads were a little ahead and I just consecrated on not getting dropped and fighting the negative thoughts rushing through my head. After a while the stomach accepted a second mortillian. But it took a little longer for it to kick in. I was delighted to see the descent on the stone steps from Mullacor were very slippy so where I was dreading the lads tearing away, we all had to descent very carefully. Stomach had settled somewhat and I could jog slowly on the way to Drumgoff where we met Don Hannon and Nicola for another informal pit stop. Don told us this leg was virtually all road due to the diversion so I decided to change into my road shoes and dry socks for the rest of the race.
Again we did nothing stupid, we walked the long climb out of Drumgoff and when it flattened out and the final descent in "Iron Bridge" we ran. Yet again the lads were a little faster than me and arrived a couple of minutes before me. There I met Mick Hanney and he was genuinely delighted to see I was full of life. This time last year I was in bits at the same spot. Dermot also on volunteering duty tried to give me my drop bag which I choose to ignore since it only contained poisons for my belly. Instead I had good wholesome food of a sandwich from Nicola, a sausage roll from Mick and a tub of fruity couscous another athletic left on the table. I would have stayed there all day but for the misfortune of been there at the same time as our esteemed race director Jeff Fitzsimons who :quote
"I hung around here for a while and cajoled and abused runners as appropriate into moving on and not staying at Center Parcs latest holiday village at Iron Bridge. Tips for next year lads, try not to make it that luxurious the runners don't want to leave!"
So with my lovely fruity couscous only half eaten and Nicola's soup all over my face and my buff on totally arse ways we hit the road again with a half hour banked.
I heard on a number of occasions that "Iron Bridge" is where the race actually begins regardless of the fact we have nearly 80km done at this stage. What they mean and I agree is - now the mental battle starts. One can't say "nearly finished" because they're not. After "Dying Cow" that might be partially true. This leg I would put down as two sections, the first 20km to Cross-Bridge and the second mentally challenging section from Cross-Bridge to "The Dying Cow".
Part one is a nice runnable leg where in parts we cross open farmland and there is a nice "green road" descent through a forest above Tinahely. At the start of the farmland the lads suggested another five minute break which we took occasionally throughout that day which worked really well. Fifteen minutes later we were rushing to get our jackets on as the heavens opened with a really heavy shower of rain that lasted for a good forty minutes.
20km / 2' 15" into the leg we met Nicola again at Cross-Bridge. She passed on Paul Dalys' information that we still had 7km to the "Dying Cow". JP was slightly downbeat with this news since he thought it was much shorter. From my own rough calculations I thought that was probably correct. Checking the watch we had 75 minutes before cut off. For the next few km I kept the pace where possible to get the ground covered. I was constantly looking behind since I didn't want the lads to lose sight of me. We met two or three locals that give us conflicting information on how far the "the cow" was. But we just persisted and got to the "Dying Cow" with fifteen minutes to spare. We were over the allocated time of four hours for this leg but we had thirty minutes banked from the first half of the race. All so important to have some time banked.
That beyond any doubt is the toughest leg of the whole day. Physically it was always going to be tough at ~27km and already having ~80km in the legs but mentally too because we had the distance slightly wrong and we had a clock to race against. The Dying Cow was a welcome sight and it was great to see Lillian Deegan heaping praise on our performance. Does little things from the volunteers go so far to lift moral. I felt like I was 10ft tall with Lillians' comments.
This was also the time Nicola went from been a 'godsend' into 'sainthood' when she produced a hot chicken roll which was divine. It was brilliant to see last years' winner Barry Murray on duty and feeding me more coke and food.
We left the "Dying Cow" at 4 p.m. right on the cut-off time. I'm not sure if it was spoken/decided but we really pushed the next 11km which was all "on road" to the final checkpoint at Raheenakit. We had 2.5 hours for this leg but we wanted plenty of lay way for the last leg. That we did in spectacular fashion. 8km into the leg and we were at the bottom of 'Coronary Hill' in slightly over an hour.
NOTE: 'Coronary Hill' is an IMRA nickname for the final climb up to the forest entrance at Raheenakit. It got its name from an adjacent hill called "Cronelea Hill" and 'Cronelea' got turned into 'Coronary'!!!. A real Irish thing!
One could just about say 'success' at this stage. We were at the last checkpoint at 5:15, 75 minute ahead of schedule. We could crawl on all fours and still make the 9p.m. limit. But we still had 16km to go. The final leg has two "off road" forest sections with a bit of road connecting both sections. JP, Paul & I proceeded with our run/walk strategy through the first forest and the section of road to the second forest section. The steam went out of us through the second forest section where Coillte are currently logging and they resurfaced the path with rough aggregate for the heavy machinery they use. The rough aggregate might be 'fine' for heavy machinery but it's far from 'fine' for tired feet and minds. The willingness to run left us very quickly and we proceeded to 'walk' virtually all the way through the forest.
At the far side of the forest I made a half-hearted attempt to push on in an attempt to break 20 hours but when I found out I had 5km to go and 27 minutes to do it from Jeff, that daft notion was quickly dispensed with. I slowed down and let Paul and JP catch me and we walked to the finish line to finish in 20 hours and 26 minutes. So as we started together we finished together. That was nice!. Very nice!!
Thank you JP
Thank You Paul
Thank you Nicola
Thank you Volunteers (a couple in particular - you know who you are!)
Thank you IMRA
It was a wonderful experience and my quest for the "Yellow Man" has ended.
John Barry
Wed 15th June 2016
Andre Van Barneveld
15 June, 2016
Wicklow Way Race Report
June 2015, Wicklow Way race day I was at the Dying cow watching runners come through, in absolute awe of the runners coming through, 100km down and still another 27km to go to the finish. "One day" I thought….
People that know me know well enough that I am not a "one day" kind of a guy…the seed was sown and I quietly started planning getting miles in the legs to see if I could build up to doing the race some time. I had run a couple of marathons but soon after that initial seed I ran my first ultra, the Stonemad ultra in July, 63.3km pretty much flat, followed by the Longford ultra in August, very flat and on the road. Not the greatest preparation for the Wicklow Way but it got my head past the marathon distance thing which was huge.
I started training in earnest straight after Christmas, running mostly on trails and building up the miles. The fact that I had started my own business around the same time wasn't helping, time was at a premium trying to balance the business, family and running but I think I struck the balance as well as I could and I am very lucky that my wife Olga is super supportive and understanding.
In March I ran the 51km Maurice Mullins ultra in terrible weather and carrying a bad cold, two weeks later there was the Glacier Lakes race, shorter at around 43 kms but a tough race with a lot of climbing, I was starting to believe that I might just be in a position to give the Wicklow Way race a good crack.
A few weeks doing around 100km/week and marathon distance long runs, a couple of "smaller" ultras and then one long run from Marley Park to Iron Bridge for the longest training run of around 75km in under 8 hours and I knew I was ready. The last long run was the Lap of the Gap marathon at Glendalough 2 weeks before race day which was a hot day, I took it easy enough on the very hilly course but still came in for a 3 hour 20 finish, first over 40 year old on the day. I was now mentally in a very good place, only minor issue was a sore hip but the swelling came down before race day and it felt good….all go!!!
Race day finally arrived, I slept like a baby the night before and had an easy day working from home, had a lie down for an hour in the afternoon and then got my gear organised, had some dinner, ready.
We cruised in to Marley Park and got amongst the very noticeable tension amongst all the runners getting ready with head torches, gear checks done, signed in and got the GPS trackers attached to the packs (these proved to be excellent!!). Compulsory gear included maps, long pants, hat, gloves etc. ready for any weather conditions so all runners were carrying a pack of gear and food/drink.
Without too much fuss, the count-down came at midnight and we started the run, head-torches on, I was very near the front from the start and found a very comfortable stride from the outset, finding myself running at the front which made me a little uncomfortable but I knew I was running at a very nice easy pace and in a very easy stride so I kept going. About 5km in there was just me and one other guy out in front getting up near the top of Fairy Castle, I looked around to see the most amazing view of the lights of Dublin city in the back-ground and behind me a string of little lights coming up the mountain…one of those moments…..
For a few minutes the guy that was running with me past me but he had a little stumble and I got past him again which I was keen to do so I got good vision in the light of my very bright head-torch, the first descent off Fairy Castle is very rocky and it takes a lot of concentration to run it well. This makes it one of my favourite places to run and I was feeling great so I strode out and ran on at a very steady but comfortable pace. After the next small road section I started up the long slog heading into Curtlestown wood, looking behind me I could see I was now about half a km out in front which worried me that maybe I was going too hard and using too much energy early on so I walked most of the uphill and when I got near the top decided that maybe I would put on the head-phones and listen to a bit of music. Rustling around in my back pack while power walking up the hill, I followed the forest track around a right hand corner not realising I should have gone straight ahead…got my head-phones on but then took about a km to realise I was on the wrong track…Oh no!!
At that point everything changed, I started running back the other way but was going much faster then I should be, met another 4 people coming up to me also going the wrong way so I told them to go back and take the right turn, I ran on going faster than I should right up to the top of Prince William Seat before the steep descent on the rocks, passing about 5 runners on the way to the first check point.
I knew my biggest issue at that point was my head. These races are won and lost in the head and my head was in such a bad place, I was so angry and disappointed with myself and I did everything I could to get my head right, telling myself it was all ok, nothing really lost, I was in good shape and position but I was finding it very hard to believe myself.
The long slog up past Powerscourt and up to the top of Djouce, power-walked most of it and as I got near the top of Djouce where it levels off a little I broke into a jog but within a hundred yards I stumped my left foot on a rock and went down….Hard. I hit the rocky ground and then went into a complete spasm of cramp, my legs were like tight ropes all over and I must have looked like I was having a fit except the only thing there was the darkness and me…..My race had turned from an enjoyable, comfortable night out running into a complete disaster and I was only 29km into the race…oh no, wait, I had added 2km so I was only 27km into the race!!! Another 100kms to go!!!
It felt like I had ripped the tip off one of my toes, my hip was sore and the doubt about the whole thing was starting to overwhelm me as I realised that I was going to be very lucky to be able to finish the race…full stop….
I got up, gathered my head-torch and started on up to the top of Djouce, struggling with my emotions, pain, doubts and anger, not a good place to be with 100km to go but as I made it to the top of Djouce and onto the board-walks the belief slowly started to grow again and I slowly got back into a nice rhythm running along the mountain tops…this is what I love, just running along surrounded by nothing but nature…
The next lift of spirits came when I caught up with Liam Vines heading along after the little road section off Ballinastoe, I couldn't believe it as I felt Liam should be up there as one of the front runners, we ran along together for a little while and chatted, he was already feeling less than ideal too so I ran on ahead of him a little but as the day light was just appearing I decided to turn off my light. Big mistake, in the half-darkness I missed a right turn and went another half a km or so before realising I had gone wrong again and had to go back up the hill to get back on track…this wasn't going well and Liam had got by me again and well ahead.
The rest of the way to Glendalough was tough but I just tried to grind through it and on, it was wonderful coming down into Glendalough in the dawning day with a slight fog over the valleys, I ran on into the check-point where Liam was still sitting about to get going again. I had a good old moan and whinge to Jeff and the crew at the check-point but they were super supportive and got me back on my way again filled with a little more confidence. It also helped that there was a swarm of midges at the check-point which made being there quite uncomfortable.
The only thing I needed at the check points was to throw out 2 empty bottles and grab 2 full ones, I was running this race almost entirely on drinking water with Tailwind only and it was working brilliantly, keeping my legs from cramping and I was feeling no worse at 50km then I did at 30. Running out beside the lake on the way out was magic at dawn with the fog just laying above the water….another one of those moments…..
The next pull up out of the Glendalough valley is excruciating, 3km of hard ascent followed by the drop down into Glenmalure, then another climb up out of Glenmalure for over 3km to the top, I caught up with Liam again and we power walked the ascent out of Glenmalure.
Dropping down into Iron Bridge was painful but I was moving better, surviving well but still very doubtful about being able to finish this race. My wife Olga and 7 year old son Hunter were at Iron Bridge waiting, I can't describe the feeling of seeing them there, tears were so close and the temptation to get into the car and say "take me home" was overwhelming but she wouldn't hear of it, instead helping me change my socks for some dry ones, helping me with my bottle change and setting me on my way towards the Dying Cow.
The next 10 to 12km were not too bad, I was managing my pain and was sticking to the plan of power walk the up-hills, run the flat and down-hills but when I got to Mangins hill onto the grass tracks I really fell apart. My legs now felt like my hamstrings were ripping and I was having dizzy spells. I drank as much of the Tailwind as my stomach could cope with and then spotted another runner up ahead which gave me another bit of a boost. I can't remember the guy's name but he was struggling and ended up pulling out at the Dying Cow, I passed him, offered him what I had and tried to encourage him along but in the end ran on.
Coming down into Cross-Bridge Olga was there again waiting as well as my running mates Andy and Syl, I was almost in tears when I came to them telling them my race was done, I would try and make it to the cow but expected I would have to drop out at that point but again no one would listen to my moaning, instead Syl came out with a bottle of massage and Arnica oil and the lads rubbed my legs for me, unbelievable difference!
Off I went again on my way and up Muskeagh where I ran into my mate Brian who was there to encourage me along, he walked up the hills with me for a bit until I was good to run on again off towards the Dying Cow. Coming up to the Dying Cow was amazing, the support and atmosphere was incredible. Quick check-in, change of bottles and back on the road, now with support from Andy and Syl who were coming to run the last part of the race with me.
The difference of having the guys there was incredible, the encouragement was a huge help and we made it to the last check-point in no worse shape than I was at the Dying Cow, again, a quick change of bottles, no sitting down, on we went and from there Brian also joined in for the last section.
At this point everything changed. My mind was changing from doubting I would do it, to believing I would do it, and all of a sudden knowing that there were 3 runners only around half a km behind me fired me on. I knew I was running in 4th place and the thought of going through all that pain up to now to go from 4th to 7th really got to me and I dug deeper than I have ever done in my life, I pushed to run whenever I could, pushing through the pain and fatigue, power walking the up-hills as strong as I could but just before the last little hill off the road before Clonegall the 3 lads behind me were the closest they had ever been.
My support guys really kicked in then, pushing me along and I will never forget Syl.. "Come on Andre, tip tap, tip tap, just a little further, tip tap, keep running" Thank God, we got to the top of what I knew was the last hill, all down-hill from here and I broke into a run again with my legs screaming at me, my right Achilles in severe pain but on we went, came onto the road with the "Clonegall 5km" sign, I dug deep and ran the last 5km at about the same pace as the first 5km over 15 hours earlier. The finish was incredible, amazing how the mind can shut out the pain and fatigue, coming into clonegall, the "welcome to Clonegall" sign and you know the finish is just around the corner, my brother, sister in law and their kids were there after arriving from New Zealand earlier that day, my support runners with me and at the sight of my wife and kids I came so close to bursting into tears.....
Finally, after 12 months of imagining this moment, I touched the Wicklow Way sign at Clonegall after 15 hours 30 minutes and 130kms (damn, that should have been 127!!!) in 4th place and yes, the tears did come just a little then…..and when I sat down, so did the cramp.
Through the race I consumed 8 litres of water with Tailwind, one Snickers bar and 3 small muesli bars, totally amazed that 100kms after first having severe cramp I was still able to go on to the finish.
A huge thanks to everyone that was involved and supported me, especially Brian, Andy and Syl for the support running on training runs and on race day, I really don't think I would have made it without you. To Jeff, Robbie and all the helpers throughout the race, I am humbled at what you all do for the nutters doing this huge lifetime event, and above all, my understanding and supportive wife Olga for everything over the course of this thing and everything leading up to it, I expect that there will be much repaying to be done