Carrick Mountain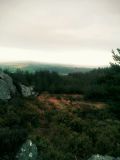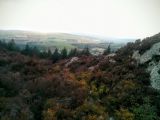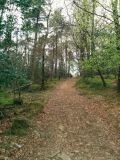 Authors
The effects of conversation during a race....
06 May, 2016 - Brian O Murchu
The funniest things can happen in races. Usually there is not much in the way of conversations or words exchanged, but sometimes when they happen, it can have a big effect. I shall illustrate this with Runner A and Runner B....
With the climb up Carrick very steep and narrow, it is mostly single file and little room for passing. In races like this, I find that everyone tends to go off like the clappers at the start to avoid the bottleneck further up. I do wonder about this method/tactic, as there is the risk of overexerting before one even starts the climb. In races like this, including at Carrick, I went at a comfortable pace from the start and found myself much further back in the pack at the start of the climb that I normally would be. I spent most of the climb passing people getting back into the top 15 or so. Towards the top of Carrick, I pass Runner A who is quite familiar to me. In other races this year, I usually pass him on the uphill and he usually passes me on the downhill. I say to runner A as I pass that I need to get a good gap before the downhill. Runner B, who is behind both of us, hears this, and thinks he doesn't want to get stuck behind me on the downhill. Runner B then promptly speeds up and as it's quite narrow on the course, he shoves me out of the way while passing. Not sure if this speeding up effected his race, but he did eventually finish 7 places behind Runner A...just saying
View from the back
06 May, 2016 - Brian Butler
Started slowly, maintained a slow pace and finished very slowly. One lady was very kind: she passed me as I slowly descended;I managed to catch up on her and indeed passed her on the flat but she passed me on the last descent. As she passed me the second time she gave me encouragement - "you will pass me on the flat". But there was no subsequent flat (until the very last piece).
A great way to spend an evening and the only way is up!