Wicklow Glacier Lakes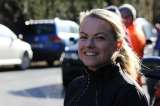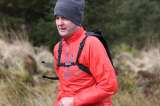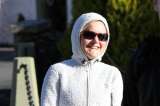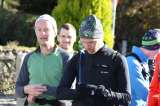 Authors
Gareth Little
16 May, 2015 - Gareth Little
https://summit2summit.wordpress.com/2015/05/15/wicklow-glacier-lakes-relay-2015/
Nip and tuck
15 April, 2015 - Niall Corrigan
As I pulled up in front of the Glendalough Hotel on Saturday morning, Bruce Springsteens, "Badlands" was playing on the radio. This song would stay in my head all day and, at times, it was very apt. As usual I was pushing it for time so I quickly registered and paid up, used the facilities and headed back to the car park to get ready. There was a good gang milling around, all going through different pre-race routines in the pleasant morning sunshine. Soon enough, after the obliglitory photos and a bit of banter with supporters and later relay runners, we were off.
I was at the back of what was the last group of starters as we crossed the bridge and headed out on the flat section of the St Kevins Way. This is a nice gentle start to a very tough race and it provides a good opportunity to gently warm up. The fast lads were already well ahead as I started climbing. I was in a reasonably tight group at this stage containing some regular running buddies (Jay and Chris) Brian O'Murchu(who I had shared most of the WW Ultra with) Alan Ayling (who I would share most of this race with) and a runner I didn't know, who I later learned was Brian O'Meara.
After leaving the road and starting up the flank of Brockagh, (wet feet for the first time), slight differences in route choices started to become apparent. I was in the middle heading roughly for the junction of Brockagh ridge and the steep side of Tonelagee. We all seemed to converge again on the ridge before some opted to drop down into the hollow before climbing again to the col, I opted to stay high and contour around but once again we converged on the bare patch above the steep descent to our first objective, Lough Ouler. As we crossed the col, Paul Mahon came up from the other direction. I chose a direct and steep line down to the lake and as I bottomed out I saw Alan a few meters ahead coming in from the right. A quick touch and turnaround and I started up again searching for a good line out of the corrie. There was an obvious gully to the right so I headed for that, Alan was now on my left and was taking a different line. I had a great time on this little climb, I love steep ground, but soon I was back on the flank of Tonelagee and trying to avoid falling into heather covered holes.
Just as the Wicklow Gap carpark appeared ahead Alan and Brian O'Meara re-appeared in my peripheral vision, signifigantly lower on the mountain and moving well. They seemed to have a more runable line and they both reached the carpark ahead and moved on up the service road with no hanging around. Again different lines were chosen from here. Brian left the road first followed soon by Alan, whose departure was so abrupt and definite, I'm sure he was counting road markers. I waited until the hairpin before leaving the road and climbing the steep bank. Once again we converged, in line astern, on the road, Brian, Alan then me. Alan caught and passed Brian on the climb and continued around the back of the quarry. Myself and Brian reached the top at the same time, glanced at each other, and took the low line below the quarry entrance. Again we all converged on the broken ground beyond the hump and crisscrossed each other on the way to elusive Lough Firrib. Once again Alan was first to touch.
Two years previously in my last attempt to do this race my navigation had failed spectacularly in what could only be described as atrocious conditions. My navigation has improved a bit since then (I hope) but today, out on these open mountains, navigation was easy. Route choice was proving to make a little difference but not much.
We started off towards The Misnamed Lakes again as a tight group. I took a high line towards Conavalla while Alan and Brian went lower. I thought I was avoiding some dirty wet ground but I found enough of my own, that song was back in my head. I was scrambling over peat hags and jumping down onto indeterminate black stuff. One particular patch was less determinate than the rest and I sunk to my thighs in very sticky goo. A few moments of panic when all sorts of scenarios played out in my head before I managed to extricate myself. I could see The Misnamed Lakes from here, I could also see Alan and Brian well below me and a good bit ahead, with remarkably clean legs. However I could see the lakes and they couldn't so I could see the direct route was slightly to their right. I descended, crossed the hollow and their track and climbed the slight rise beyond, arriving at the lake behind Alan and Brian but not as far as I had been.
On the descent to Glenmalure I caught and passed, first Brian, then Alan. Another quick turnaround and as I trotted back up to the safety of, out of sight, where I could walk without shame, Alan came in a few seconds behind me. I used the hike up the fire road to take on a bit of food and check in with the body. Not too bad considering but defiantly feeling the previous hard miles with some tough climbing to come. Sure enough my legs objected to being asked to do something different, i.e. climb a fence, and the first bout of cramp set in as I started up towards Arts Lough. I momentarily considered retiring at this stage, the cramp was very bad (it was, right). There were cars and things not too far back down the trail and they were so tempting but my inner wimp filter kicked in, and kicked me up the hill. Again Alan and myself were side by side going up to the lake and we reached it together. Another, fresh, runner joined us at this stage and he passed us with ease as we headed towards the steep rise at the back of the corrie. Our new companion eschewed the obvious climb and continued contouring around the big hollow, a strange route choice I thought. Alan and I reached the top of the first steep climb pretty much together but here our paths diverged. Alan, I assume, turned right and continued climbing steep ground towards Cloghernagh. I opted to contour around and cross the ridge at a lower elevation. A long traverse around towards Kelly's Lough seemed a lot longer than the reccee had been and I ran out of patience, dropping down early and giving myself a tough climb back up to the loughside. I touched water on my own for the first time and headed back down towards the brook. As I reached the bottom I passed the fresh runner I had last seen taking the low road from Arts coming up against me.
Running out towards the top of the zigzags the weather came in and a hefty hail shower passed over. Something caught my eye to my right through the curtains of white. It was Alan again in his now customary position in my peripheral vision.
Down the track and across the river, up the road to the last checkpoint and the start of the straightforward last leg to the finish (ha!). I got a great boost from the GMAC gang at the entrance to Ballinafunshoge carpark, fell up the bank to where the marshals were, hugged the marshal (Damien) and headed up through the woods. Once again I was behind Alan but I passed him again through the trees and was ahead onto the fire road.
The last leg is straightforward, right? I run around here all the time, right? What could possibly go wrong, right? I missed the turn onto the "Tunnel of Love" (another Springsteen song). Somewhere, halfway to Drumgoff, I realised I was wrong but I kept going the wrong way anyway, clever huh. Eventually I reached the Wicklow Way just below the shelter and zagged back towards Mullacor. When I rejoined the optimum route I could see Brian, who I hadn't seen since joining the Table Track, another runner I didn't recognise and far far away, Alan. Doh!
What also annoyed me at this stage was that I was now unlikely to beat my projected 5:40 time which had been on the cards for most of the day. Nothing for it, dig in. I closed on Brian and his companion all the way to the saddle. They were going through the gate as I reached the top of the climb but out of sight as I reached the start of the fireroad, Now came the long descent. Around the first corner I spotted Brian and closed the gap. His companion of a few minutes ago was gone and we exchanged a few words as I passed him. Soon I caught and passed Alan again. I still felt ok at this stage and ran well all the way down to the top of the waterfall, passing another couple of runners on the way.
The descent seemed to take forever. I could feel my legs starting to falter. Cramp was knocking insistently on the door. Down in to the hordes. Ahead were the last objectives and a nice flat run to the finish. Behind me was a runner. Who? I didn't look around.
I reached the top of the waterfall steps and picked my way through the throng.
Now, suddenly, the knocking escalated to full breech. Both legs completely seized up. He was right behind me. I gritted teeth and kept moving. I heard a startled tourist say "is he alright?" to someone as I struggled past grunting furiously. I reached the bottom and headed across to the upper lake. Running on the flat was still possible, just. He was right behind me. I touched water, stood up and turned around. Brian. We exchanged a look. Race on.
Different lines across the grass and an eventual re-convergence on the Green road. I was leading to the lower lake where I tried to take as oblique a line as possible to touch and go. Back on to the road, dodging tourists. I was still in front as we approached the turn for the graveyard but I was being stalked.
Ahead the final turn, the bridge, a bottleneck. There was a large group of tourists to the right of the line, the gap was there. Movement. A man with a large backpack, reversing. The gap getting smaller.
Bang! Gone. A split second faster than me Brian saw the inside line and took it. I had no choice but to collide with the reversing tourist. I didn't apologise. Across the bridge and into the graveyard, Brian now displaying an impressive finishing kick, well to me anyway. I battled to keep up. A couple of meters behind up the first bank. Zigging and zagging, trying to stay in touch for the open sprint across the bridge. Another bank and steps, Brian, up and gone and the space now occupied by two little girls coming down. I admit, I briefly considered running them down but sanity prevailed and I slowed to a walk, greeted them, somewhat, nicely and waited for the space to move on.
I crossed the finish line in 5:46:45, 25 seconds behind Brian. Alan came in a minute or two later. I had had a fantastic day of running and racing in the mountains. Of our little race within a race Brian had taken the chequered flag but I think Alan had the best route choices for the most part. Thanks for the company lads.
A massive thank you to Gerry, Paul, Damien, Leo, Geraldine and Aoife and all the unofficial helpers and supporters and Hugo (the dog) too. A great, but tough, event.
James H Cahill
14 April, 2015
I had a traumatic run in the Glacier Lakes last year, with a nuclear meltdown of Chernobyl proportions on Leg 3.
I needed to put that right and set myself the goal of running it in under 7 hours this year. That would be a 57 minute improvement on last year. However it seemed achievable given the degree of collapse on leg 3, the knock on effects on leg 4, and the fact that Zoran Skrba had run the fastest solo run last year in 5 hours 10 minutes.
Opting for an early start at 8.30 I lined up with Eoin Syron, Mike Jordan, and Maike Juergens. John Condon was due to start but was lost within the hotel somewhere. I was already phased by the quality of the early starting group given that in the previous two years, I had been the sole earlier starter. In fact an even earlier starting group had already departed at 8:00am such was the popularity of the race this year with 30 solo runners and 7 teams entered.
At 8.30am precisely Gerry Brady, Race Director, counted down 3,2,1 and we were off. Or at least everyone else was. My lace had unhelpfully opened and I was tying it. Pictures of the start seem to reflect me "taking my marks" for the start of a 7 hour run, however, for clarity I had not totally lost my marbles and was definitely tying my lace!
Eoin and Mike quickly moved ahead and myself and Maike made our way up St. Kevins Way in rear. We were shortly joined and passed by John Condon who had extricated himself from the hotel.
Eoin and Mike moved ahead together and John, myself and Maike were strung out behind them as we left St. Kevins Way, onto the Wicklow Gap Road and then onto the open mountain to climb to Tonlagee. The grass and heather had been recently burned and it made crossing the ground significantly easier than in previous years. As I reached the shoulder of Tonlagee to descend to the lake, Mike Jordan was already back on the shoulder having ascended.
Down to the lake and the steep climb back to the shoulder, contour around Tonlagee and then a beeline for the Wicklow Gap Car Park. Visibility was very good and it made crossing the open mountain relatively uneventful. Leg 1 completed in 1 hour 39 mins 52 seconds. 4 minutes better than last year. I would have to do significantly better on the coming legs to achieve my goal.
Up the road towards Turlough Hill and taking "usual" shortcuts, I was passed by Roisin McDonnell, running quickly and given Joe and Roisin's handicap advantage and the quality of their running, I fancied them to win the handicap race. Like Roisin, I opted to head for Lough Firrib by passing above the quarry. I picked up a track that seemed to be heading the right direction and came across occasional fresh footprints. It is either a reflection of the conditions I have been in on previous adventures in this region or my lack of navigation skills but I have never been able to locate this path before. Double checking my bearing, the track seemed to be heading for Firrib and before long I was at the elusive little lake. From there a sharp left to three lakes. As I climbed out of the peat hags of Lough Firrib and reached the high point I could see three lakes a couple of km away. Again I have never seen three lakes from that distance before. Even better I could see obvious routes over the open ground and hags which didn't involve climbing up and down them interminably, which had been my previous experience. Before long I had touched the largest of the two lakes which form the strangely named Three Lakes and was turning left again to head down the valley. Sticking to the river it wasn't long before I reached the fireroad and then onto Table Track. Heading down it all the way the paparazzi (A.K.A. Gerry Brady) sprung from behind a rock and helpfully informed me that there was a runner about a minute and half behind me (I didn't want to admit that given my early start I was more likely 58 and half minutes behind the runner behind me!). Adrian Hennessy popped out onto table track from the fireroad in front of me and proceeded downwards at a pace with which I am unfamiliar.. Down to the hostel at Barravore and leg 2 complete in 1 hour and 51 minutes. 15 minutes better than last year. Now I was making progress.
A refill of water, a slurp of coke and a packet of dioralyte I was ready to face the leg which had been my waterloo last year. Running back up the road from the hostel I rounded the corner and once out of sight of the spectators promptly walked. I proceeded to walk / run up the hill when suddenly a fast moving James Clancy appeared sprinting down the fireroad, a (very) quick hello and I made mention that this was an unusual approach. James continued on, and realising that James had likely made a navigation error and would likely come back up the road and assassinate me for stating the obvious, I decided discretion was the better part of valor and proceeded to run up the fireroad. With that Stephen Brennan appeared descending the fireroad. A cheery "that's an unusual route choice" from me was greeted with some "potty mouth" expletives from Stephen. Realising I had probably now significantly annoyed two runners I needed to move faster! Despite my best efforts, I soon heard footsteps behind me. As I prepared to meet my maker, I was happy to discover that it was Gareth Little, James's team mate, making speedy progress up the road. Gareth asked me if I was ready for the climb to Arts Lough, I gave him a cheery assurance that I definitely wasn't and we crossed the little river together, over the fence and onto the murderous climb to Arts Lough. Gareth quickly pulled ahead and I made slow progress - however I was already delighted that I wasnt the same cramping disaster that I had been last year. A wicked hail shower soon turned my delight into a different type of misery.
As I approached the top of the climb I was caught by Liam Vines and Paul Mahon running (walking) together. I asked Liam how he was getting on, and he said all was good but he could feel some "bolts loosening". The bolts obviously didn't come loose or he had brought a torque wrench in his backpack, as Liam ultimately had a brilliant run.
Onto Arts Lough, water touched, up the ramp and contour around Cloghernagh to sight of Kelly's Lough. I opted for the farthest corner to avoid a nasty climb up to the waters edge. Lake touched and back down to the Carrawaystick river which I followed closely to the fenceline. Previously I had then turned for the zigzags but this year decided to push straight on and cut out a bit of the zig zag by descending on the steep open mountain. It proved a little steeper and a little slippier than anticipated and resulted in a good hard fall and clouting my elbow off a rock. That'll hurt I thought but strangely it didn't (at the time - I have a nicely swollen painful elbow now though). Down to the zig zags and out onto the road. Last year I was unable to run this road section, such had been my collapse, but this year, I ran to Ballinafunshogue without too much pain. Leg 3 done in 2 hours flat. 22 minutes better than last year. Now I was making progress.
A rough back of a matchbox calculation told me I had to run the last leg in sub 1 hour 29 to beat my target. I had run this leg in 1 hour 44 last year (albeit in a state of extreme delirium) and I had no idea whether a sub 1 hour 29 was in me!
In Ballinfunshogue I re-met John Condon, who had suffered on leg 3 and James Curran and Jason Dowling who had started a little earlier. A quick refill of water, another slurp of coke and another dioralyte (under no circumstance would I let cramp stop me now) and I was off. John, James and Jason followed. Showing off to the cheering crowds I ran the first 17 meters up the track and then promptly slowed to a walk. Up the track, out onto the fireroad and then up the "tunnel of love" to the upper fireroads. John and I had pulled a little ahead of James and Jason when we were passed by Kevin Bell. We proceeded up to the final steep climb to the upper Wicklow Way with a walk / run (mainly walk) strategy trying to keep up with Kevin.
As I climbed the steep steps through the trees I succumbed to some cramps but kept going by walking on my heels. Once I reached the top, the cramps subsided and we ran along the fenceline onto the boardwalk and then onto the fireroads.
John and I then made a good team running together. I was slightly faster on the downhills because of my ability to turn my larger mass (read fatness) into momentum.. John was faster on the flat / uphill sections because of his superior ability. Neither of us wanted to lose the other and we made good progress towards the final two lakes. As we ran down the long straight fireroad section with the logged area on the right we heard footsteps behind us and Warren Swords came by making excellent speed. We upped our pace to try to hang on for a bit but he was soon out of sight. We continued down, and heard footsteps behind us again. Lo and behold there was Warren once more - a navigation error had proved costly. Again we picked up our pace but Warren soon put paid to our efforts and disappeared into the distance.
I decided to check my watch to see how much (or how little time) I had available. Instead of numbers the screen showed a battery with a line through it. Out of battery! At this stage - "Oh, the humanity!"
I had no idea if I was ahead / behind. I would just have to opt for doing my best!
Down to the first lake dodging tourists as we descended. We must have looked more in control than we felt because tourists seemed to want to block our paths at every opportunity. I can't speak for John, but my braking ability was now negligible, my dodging ability poor and my distance judgement non existent. Like a Coillte Logging Lorry driver I proceeded towards the lake with no regard for myself or other road users. Down to the first lake, water touched and out across the grass. John had a new lease of life, whilst I had said tearful goodbye to all my energy reserves. I told John to go on and he trotted down the grass by the Green Road. I pottered along behind him. Kevin Bell reappeared behind me. He had obviously mis navigated, or had a sit down and he passed me by. I made my way to the second lake, touched it and pottered on. John and Kevin were still in sight (just). My Coillte logging truck had now deteriorated to an unserviced 1998 Nissan micra and I posed little risk to tourists or myself. Into the graveyard, past the milling tourists, down the steps and across the bridge. Over the finish line and a sit down was required.
I had no idea of my time, but had a sneaking dread that my overall time was over 7 hours. We had made good progress to the first lake, but my deterioration on the green road didn't bode well. I didn't want to ask, the news of an over 7 hour finish would be better received privately rather than in a public place and so I headed back to the hotel for some sustenance and a pint.
Sunday rolled in and I promptly logged on to the IMRA site where the winners times were already published as were the leg 1 times. I logged on again an hour later, leg 2 times were now up, another hour and leg 3 times had appeared. It was like waiting for my leaving cert results all over again. An hour later and leg 4 times appeared - 1 hour 23 minutes and 53 seconds. An overall time of 6 hours 55 minutes and 18 seconds. I was on cloud 10! John and I had towed one another along to a respectable solo time on the final leg and Warren's double passing of us pulled us along as well. Thank you John and Warren - I couldn't have done it without you!
Thank you also to TJ Keely, fresh from his 4th place finish in the 100 mile WOS race just last weekend, who helped me with my supply refills at Barravore and Ballinafunshogue.
The Glacier Lakes is one of the very best IMRA races of the year. Thank you Gerry Brady and all your volunteers who gave up an entire day so that we could enjoy our excursion in the hills. As was evidenced by the results being processed all through Sunday, Gerry not only gives up time in advance of the race, the race day, but also the day after, and his only rewards are the possibility of frost bite, and a frazzled brain trying to work out all the times. Congratulations to the winning team (Richard Nunan et Al), Rosin and Joe in second place (my prediction at leg 2 proved incorrect - take no tips from me), third placed team (Gareth et Al), all the new record holders on the day, new team records, leg records and an incredible new solo record of 4 hours 39 minutes and 11 seconds which was set by Adrian Hennessy. Unfortunately the new solo record means I'll have to significantly better my time next year - sub 6 perhaps (well I can but dream!)
A brilliant day out in the hills!!
13 April, 2015 - Jason Dowling
I was really looking forward to this race having done a number of recces over the course from nearly mid February. The weather forecast was generally good and I had changed my nutrition plans for this race. After having a
bit of a disaster in the Ultra a few weeks prior to this race, I learned a lot of valuable lessons which I hoped would stand good to me on the day. I wasn't exactly setting a blistering pace during the recces and was aiming to break nine hours which I was pretty confident that I would do but deep down in the back of my mind, I was really hoping and trying to break eight hours.
Myself and James Curran decided that we would run the route together putting our names down for an 8:00 start. Things did not go well at the race start as I had turned up eight minutes late at the start and didn't set off 'til
8:08 so already we were down eight minutes. This was to play on my mind for the first kilometre or so as whatever chance I had of breaking eight hours was just made that bit harder.
Anyway, the disappointment of the late start didn't last too long as we headed up St. Kevin's Way. This was a nice warm-up before we hit the open mountain up towards Tonlagee. Upon nearing the end of the road section for St. Kevin's Way, we noticed that Daniela was already on the mountain and was a little puzzled at the time as to why she was on the mountain so early. The route I had recced a number of times previously, I did not leave the road for another 400m or so (which was marked by a hump about 50 metres in from the road). A quick inspection of the map confirms that we do indeed have to leave the road so thanks Daniela for helping us avoid making our first navigation error!! This turned out to be a blessing in disguise as we found a really good route through the burnt ground all the way up to Tonlagee.
Upon getting to the top of Lough Ouler, I dropped my bag on the ground to avoid carrying the extra weight down and back up from the lake. The decent went quite well and upon putting foot into the lake realised that my wallet and phone among other things were still in my bag at the top. Didn't quite think of this when I was leaving it down!! I ascended Lough Ouler pretty rapidly and the bag was still there, phew!! Upon heading back from the lake, we meet Mike, John and Eoin and we had a pretty uneventful run down to the Wicklow Gap car-park with no falls to report. Maybe this was the first sign that we weren't going fast enough!! Our time for stage one was approximately one hour and forty minutes which we were both very happy with. If we could keep this up, eight hours could become a reality again!!
We didn't stop at all at the car park and instead started walking taking on board our food and water. After that we started jogging again up Turlough Hill. Our short-cut that we thought we were great doing which saved us approx. 200m turned out to be chicken feed compared to everyone else's short-cut!! Out of nowhere on the climb up, Eoin pops out in front of us and Mike was even a decent bit ahead of him!! We made good ground over to Lough Ferrib having found the track and our good progress continued over to the three lakes. As we headed into the Glenmalure Valley, we were overtaken by a women who was travelling very well. It wasn't long before she was out of sight again. We were at Glenmalure hostel in roughly 3:38 which bode well for breaking eight hours but I was also a little apprehensive of the next leg as I was only able to recce the first half of it and that didn't exactly go to well!!
We take on board our food and water and set off for leg three. We done the more 'normal' route this week and crossed the river at the crossing point as per the east-west map. A week previous, this was a less forgiving
crossing with all the water coming off the mountain. Now I was faced with the climb upto Art's Lough and I was dreading this part. To make matters worse, I could see a big dirty dark cloud making its way over. The previous
week, I had to stop a number of times going up this hill to rest but this time I ascended it really well (by my standards) and didn't have to stop once. It was on this climb that Adrian (I think it was him) passed me
and he was travelling very well. Little did I know at the time just how well he was travelling!! At the top, it was time to put on the jacket as the hail was coming down pretty heavy. Touched Art's Lough and now the journey
into the unknown began as we hadn't recced this part of of the route before.
From the map, the route itself looked reasonably straight forward. Head up the ramp onto the ridge and we should be able to see Kelly's Lough and head straight over. Given that the weather was getting better at this stage,
finding the next lake should be a doddle, or so we thought!! Heading near the top of the ramp, we are hit by another hail storm accompanied with strong winds. We see a couple of hikers walking along a path so we must be
on the ridge (mustn't we)?? Still no sight of Kelly's lough though!! We continue to contour around the mountain but the next lake is proving difficult to find. The ground is pretty bad in this section and we are losing a lot of time. Not recceing this section is proving to be a big mistake. Eventually, we spot the lake in the distance and make our way over. The ground was not very 'runnable' and we have to walk most of the way. We touch the lake with roughly 5:12 on the clock. We joke that last year's winner was at the finish line in that time while we still have another two lakes to get to and they're still pretty far away!! We head straight back down along the river which proved to be another mistake as we lost a lot of time here as well. The best way seems to be to take the route marked 'Lough Brook' in the east-west map. Once we cleared this section the rest of
route was very runnable. We descended along Carrawaystick Brook and managed to find the path leading onto the ziggys with not too much difficulty. I really liked this section!! Maybe it was because the end of a very tough leg was coming to an end and we were still travelling well. Near the bottom of the ziggys, we meet John and the three of us jog upto Ballinafunshoge. We get into Ballinafunshoge with a time of roughly 5:49. Breaking eight hours was now a very very real possibility!!
At the handover spot we are joined by James and the delirious excitement of beginning the final leg was showing a little in everyone!! We chatted to the volunteers at this leg where upon one of them tells me that they are volunteering today to try and get some inspiration to do the race next year. While we may not have been exactly poster boys for inspiration at this stage, all I can say to you is, go for it!! Sorry, I didn't get your name,
but despite the trauma on our faces at the time, this was probably the most enjoyable race I have ever done. Whoever you were, hopefully we'll see you at the start line next year as a competitor.
Myself, James, John and other James head off onto the final leg. We more or less walk up as far as the 'Tunnel of Love' where we are joined by a relay racer. The notion of five lads walking into the tunnel of love definitely
conjours up some funny images but onwards we go and it won't long before the climb is over. We finish our final climb up the steps and head onto the boardwalk. We stick to the Wicklow Way and let gravity do its thing helping us down to the lakes. Alan passes us by at this stage and we begin the game of 'dodge the tourist' while heading for the final lake. After that we head though the monastic site into the finish line where we are greeted with a very welcoming cheer from all the IMRA people. Our finish time was 7:23 (not including the eight minutes we lost due to me being late for the start) and I was absolutely delighted with my time. My garmin said that I used approximately 3,000 calories and if that is true, then this must've been the first race where I actually put on weight given that I ate so much during the race!! But it proved to be a very wise decision as my legs still had a couple of miles in them at the finish and I was feeling really well. This was definitely the most enjoyable race that I have ever run and I'm certainly not going to forget this race in a hurry!! After a quick change, it was time to head into the bar and join the rest of the people for a bite to eat and exchange a few war stories.
A very big thank you has to go out to Gerry and all the volunteers who gave up so much of their time to make this race a possibility. I had an absolutely great day out in the hills which you all helped make possible by volunteering for the day and it is very much appreciated given the amount of time you were all prepared to give up for the day as it definitely isn't a short day!!
I'll finish by passing on some of the knowledge I have gained which will hopefully help any other first-timers thinking of doing this race.
1) Learn how to navigate. This is essential. I done the mountain skills 1 course via Mountaineering Ireland. I learned a lot from this course and it gave me a great confidence boost to go out onto the mountain on my own.
Navigation courses also show up on the IMRA facebook page from time to time so probably worth while checking these out as well.
2) You're going to be out for a long day, so make sure eat and drink regularly. Drink when you're not thirsty and eat when you're not hungry. It's very important to keep fuelled and hydrated. A car cannot run on an empty tank and the human body is no different in principle. I drank a litre of water for each leg and consumed approximately 600-800 calories per leg.
3) Recce the course (and the more times the merrier) and don't be afraid to try out new routes. Sometimes, what looks like the best way on the map isn't necessarily the best way on the ground.
4) Finally, if in doubt, post a question to the race forum. There's plenty of very knowledgeable and helpful people there.
A copy of the route we took can be found at:
https://connect.garmin.com/activity/743505631
The Team
11 April, 2015 - Brian O Murchu
Race 2 of the Long Distance League were we had sunshine, snow, hailstones, biting cold wind, calm stillness all at different times. With such a great course, moody weather and good visibility throughout I wanted to do all the legs by myself....do I sound selfish? The highlight of the race was running into the Glenmalure Valley, and the pitstop at the end of leg 3. Myself, Juju Jay and Christopher Dunne formed a 'team' and ran together throughout which made this race one of the most enjoyable I've ever done.
Before the race I showed off my route map, which had going to Kellys Lough before Arts Lough....turns out that's not a good idea considering that would require reaching checkpoint 3 before checkpoint 2. Route map was quickly burned, not to be spoken of again.
After the start, once off St Kevin's Way and onto the road, at one point I noticed the group in front were no longer to be seen on the road so I looked back to my left. The group I was running with had all disappeared, so I looked to my right and seen everyone had already left the road onto the rough stuff towards Lough Ouler. It is quite interesting how spread out everyone became from going high to going low. It didn't seem to matter so much as we mostly regrouped at the ridge above Lough Ouler. There seemed to be a magical quality to splashing my hand in the lough to forfill the race requirements of touching the water!
There was a mucky run to the end of the Leg 1 changover point at the Wicklow Gap, falling over seemed to be compulsory and I duly obliged. Luckily running at the back of a group, my gracefulness (or lack of) was not noticed. We didn't stay long at the changover point and were quickly on our way. Firstly on the tarmac up Turlough Hill, which apparently looks like a box from Co Kildare, and then onto more boggy stuff...fun! Between Lough Firrib and the Three Lakes I got sight of Art's Cross, which inspired me to raise the priority of the Art O'Neill Challenge on my to-do list for 2016.
After the Three Lakes, running into the Glenmalure Valley had a special quality to it, and not just by the greeting of snow. A quality of the je ne sais quoi category for me. Once into the valley and to the checkpoint, we didn't stop long at the end of Leg 2 either and it was straight on to Arts Lough, which has quite a serene atmosphere. On the way to Kellys Lough, Juju stopped to put on his rainjacket and as it had just started snowing or hailstones (hard to tell which), I wanted to keep moving so I walked on ahead. After a few minutes I looked back and saw no-one and suddenly I felt all alone without my 'team'. At first I thought the best thing to do would be to panic, but then I caught sight of one of the 'team' coming over the contour. As there was a cold wind, I started jogging a bit and then when I looked back again there was no-one. I looked down the hill and seen JuJu and Christopher had both dropped in height. I needed to speed up to catch them. Once at the bottom we regrouped by the river which was to be crossed and then onto a really steep climb up to Kellys Lough. On the way back down and over to the zig-zags it was quite boggy, of the energy sapping kind. That there was a feeding station at the end of leg 3 seemed all that was keeping us going as the tiredness was setting in.
We decided to take a sojourn at Ballinafuinshoge carpark in the company of all the support crew there. I was treated to some brilliant keenwah pancakes....and they were dairy free too! I also found that apples are brilliant race foods, which seem both food and liquid in one...the little things when one is tired. When we eventually left, there was quite a climb out of the valley which gave great views of where we had run from....not that we stopped. Once we hit a sunny spot, off came the jacket and gloves. When we got over out of the valley and then started descending towards the Glendalough lakes there was some more hailstones/snow. Although the temperature dropped with this shower, it seemed too much effort to take out my gloves....so off they stayed. Being cold is under-rated, eh?
Back in the familiar surrounds of Glendalough we had both the upper and lower lakes to touch as well as navigating through and between tourists. Running by the monastic settlement gave a great thrill as the race was almost completed. Then going by the hotel we were about to link arms to cross the finish together until we had to dive out of the way of a fast approaching car. Our finishing moment slightly out of sync....eck
Perhaps there should be another kind of team event for this race, where 'teams' run the whole race in groups of three and have to stick together!
Thanks to Stephen Brennan for the lift out, and Daniela & Eoin for the lift back:)
Gerry Brady
11 April, 2015
Thanks to all of the volunteers for giving of their time to make the race possible for everyone else. Driving down it was 3 degrees at 07:00 with clear skies and a hard frost visible on Djouce. In Glendalough the weather was sufficient to advise runners to bring warm clothing but there was no sign that there was snow behind Tonelagee or that the weather would alternate between sun and touches of snow!
A record number of 34 finishers. Daniela Boehm and Maike Jurgens adding their names to an elite list of solo women finishers. Gareth Little's team setting a new course record of 4:32:52. New records on legs 1 (Adrian Hennessy 01:08:39), 2 (Adrian Hennessy 01:09:21), and 4 (Mikey Fry 49:27). Fastest ever bonus adjusted time by the winning team. Paul Mahon and Sam Hunt adding their names to the sub 5 hours solo runners. Joe Lalor (M60) and Roisin McDonnell (W50) leading the overall race until late into leg 3, and holding on for a very competitive second place overall finish. The finale was still to come as shortly afterwards Adrian Hennessy arrived home setting an impressive new solo record of 4 hours 39 minutes and 11 seconds.
If you notice errors in the provisional leg results, can you please let me know.
One job left for competitors – if you could write a race report, it would greatly help next year's newbies and be of especial value if it was your first time to participate in the race.
Overall results (using actual time of day and including time bonuses)
01;13:58:10;(Richard Nunan, Adrian Tucker, Zoran Skrba, Donna Mahon)
02;14:07:52;(Joe Lalor, Roisin McDonnell, Joe Lalor, Roisin McDonnell)
03;14:12:52;(Ronan King, James Clancy, Gareth Little, Mikey Fry)
04;14:19:11;Adrian Hennessy
05;14:38:55;(Suzanne Kenny, Stephen Brennan, Paul Daly, Fintan Lawler)
06;14:39:06;Paul Mahon
07;14:39:25;Sam Hunt
08;14:43:51;Liam Vines
09;15:05:07;(Melanie Walsh, Stephen Walsh, Frank Brazil, Derek Walsh)
10;15:20:23;Warren Swords
11;15:23:48;(Brian Fennessy, John Bell, Peter Bell, Kevin Bell)
12;15:23:52;Jim Breyfogle
13;15:26:20;Brian O'Meara
14;15:26:45;Niall Corrigan
15;15:29:54;Alan Ayling
16;15:43:51;(Shay Foody, Rachel Cinnsealach, Kevin O'Riordan, Fiona Sheerin)
17;16:13:45;Brian O'Murchu
18;16:13:45;Juju Jay
19;16:13:45;Christopher Dunne
20;16:45:39;Pol O'Murchu
21;16:45:39;Andreas Kusch
Runner, Category, Leg 1 time
Adrian Hennessy, MS, 01:08:39
Ronan King, MS, 01:11:01
Sam Hunt, MS, 01:11:21
Paul Mahon, M40, 01:12:03
Liam Vines, M40, 01:13:59
Richard Nunan, M40, 01:16:22
Warren Swords, MS, 01:17:56
Brian O'Meara, MS, 01:21:02
Alan Ayling, MS, 01:21:13
Niall Corrigan, M40, 01:21:35
Suzanne Kenny, WS, 01:22:18
Mike Jordan, MS, 01:23:13
Christopher Dunne, MS, 01:23:16
Brian O'Murchu, MS, 01:23:52
Juju Jay, MS, 01:24:07
Jim Breyfogle, MS, 01:24:50
Eoin Syron, MS, 01:25:11
Joe Lalor, M60, 01:32:08
Matt Bush, M40, 01:34:27
Pol O'Murchu, MS, 01:34:38
Andreas Kusch, MS, 01:34:44
John Condon, M40, 01:35:35
Paul Smyth, M50, 01:36:31
Hugh Kinsella, M50, 01:36:41
James Cahill, M40, 01:39:52
Stephen Geraghty, MS, 01:40:02
Paul Tierney, MS, 01:40:44
Daniela Boehm, WS, 01:41:44
Brian Fennessy, MS, 01:42:31
Brendan Cross, M40, 01:44:54
Dean Rudd, M40, 01:45:05
Loren Hartnett, MS, 01:45:55
Melanie Walsh, W40, 01:47:49
Jason Dowling, M40, 01:50:27
James Curran, M50, 01:50:37
Maike Jurgens, WS, 01:51:15
Shay Foody, MS, 02:05:47
Runner, Category, Leg 2 time
Adrian Hennessy, MS, 01:09:21
Adrian Tucker, M50, 01:09:44
Sam Hunt, MS, 01:09:59
John Bell, MS, 01:11:31
Liam Vines, M40, 01:16:50
James Clancy, MS, 01:17:29
Paul Mahon, M40, 01:18:45
Roisin McDonnell, W50, 01:25:21
Niall Corrigan, M40, 01:25:35
Alan Ayling, MS, 01:26:07
Mike Jordan, MS, 01:28:04
Jim Breyfogle, MS, 01:29:55
Brian O'Meara, MS, 01:30:13
Stephen Brennan, M50, 01:31:37
Stephen Walsh, M50, 01:32:26
Juju Jay, MS, 01:33:08
Brian O'Murchu, MS, 01:33:10
Warren Swords, MS, 01:33:41
Christopher Dunne, MS, 01:33:49
Eoin Syron, MS, 01:36:25
John Condon, M40, 01:48:25
Andreas Kusch, MS, 01:50:04
Pol O'Murchu, MS, 01:50:06
Matt Bush, M40, 01:50:28
James Cahill, M40, 01:51:18
James Curran, M50, 01:54:35
Jason Dowling, M40, 01:54:48
Paul Smyth, M50, 01:57:59
Rachel Cinnsealach, W40, 02:03:21
Daniela Boehm, WS, 02:04:41
Maike Jurgens, WS, 02:06:55
Loren Hartnett, MS, 02:11:23
Dean Rudd, M40, 02:11:54
Brendan Cross, M40, 02:12:06
Paul Tierney, MS, 02:16:36
Stephen Geraghty, MS, 02:16:56
Hugh Kinsella, M50, 00:00:00
Runner, Category, Leg 3 time
Zoran Skrba, MS, 01:10:24
Gareth Little, MS, 01:14:25
Adrian Hennessy, MS, 01:16:37
Paul Mahon, M40, 01:21:24
Liam Vines, M40, 01:22:07
Kevin O'Riordan, MS, 01:23:02
Joe Lalor, M60, 01:25:23
Frank Brazil, M50, 01:27:11
Paul Daly, M40, 01:28:29
Sam Hunt, MS, 01:30:20
Peter Bell, MS, 01:30:54
Jim Breyfogle, MS, 01:34:56
Mike Jordan, MS, 01:36:01
Brian O'Meara, MS, 01:38:00
Warren Swords, MS, 01:38:18
Niall Corrigan, M40, 01:39:02
Alan Ayling, MS, 01:39:21
Eoin Syron, MS, 01:52:45
Christopher Dunne, MS, 01:59:54
Brian O'Murchu, MS, 02:00:03
James Cahill, M40, 02:00:15
Juju Jay, MS, 02:00:27
Daniela Boehm, WS, 02:00:36
John Condon, M40, 02:03:38
Jason Dowling, M40, 02:12:40
James Curran, M50, 02:12:50
Pol O'Murchu, MS, 02:13:18
Andreas Kusch, MS, 02:13:18
Maike Jurgens, WS, 02:32:29
Paul Tierney, MS, 02:58:35
Brendan Cross, M40, 02:58:55
Stephen Geraghty, MS, 02:58:57
Loren Hartnett, MS, 02:59:45
Dean Rudd, M40, 03:00:04
Paul Smyth, M50, 00:00:00
Hugh Kinsella, M50, 00:00:00
Matt Bush, M40, 00:00:00
Runner, Category, Leg 4 time
Mikey Fry, MS, 00:49:57
Fintan Lawler, M50, 00:56:31
Donna Mahon, W40, 00:56:40
Derek Walsh, M40, 00:57:41
Adrian Hennessy, MS, 01:04:34
Roisin McDonnell, W50, 01:05:00
Paul Mahon, M40, 01:06:54
Sam Hunt, MS, 01:07:45
Warren Swords, MS, 01:10:28
Liam Vines, M40, 01:10:55
Fiona Sheerin, W40, 01:13:03
Jim Breyfogle, MS, 01:14:11
Mike Jordan, MS, 01:15:52
Brian O'Meara, MS, 01:17:05
Kevin Bell, MS, 01:18:52
Niall Corrigan, M40, 01:20:33
Alan Ayling, MS, 01:23:13
James Cahill, M40, 01:23:53
John Condon, M40, 01:26:32
Andreas Kusch, MS, 01:27:33
Pol O'Murchu, MS, 01:27:37
Eoin Syron, MS, 01:28:42
James Curran, M50, 01:33:05
Jason Dowling, M40, 01:33:12
Daniela Boehm, WS, 01:34:14
Juju Jay, MS, 01:36:03
Brian O'Murchu, MS, 01:36:40
Christopher Dunne, MS, 01:36:46
Maike Jurgens, WS, 02:10:14
Loren Hartnett, MS, 02:17:57
Dean Rudd, M40, 02:17:57
Paul Tierney, MS, 02:19:05
Brendan Cross, M40, 02:19:05
Stephen Geraghty, MS, 02:19:05
Paul Smyth, M50, 00:00:00
Hugh Kinsella, M50, 00:00:00
Matt Bush, M40, 00:00:00
Overall results (not taking time bonuses into account)
- Uses name of first leg runner if not solo runner
Team, Leg 1, Leg 2, Leg 3, Leg 4, Race time
Team Ronan King, 01:11:01, 01:17:29, 01:14:25, 00:49:57, 4:32:52
Team Richard Nunan, 01:16:22, 01:09:44, 01:10:24, 00:56:40, 4:33:10
Adrian Hennessy, 01:08:39, 01:09:21, 01:16:37, 01:04:34, 4:39:11
Paul Mahon, 01:12:03, 01:18:45, 01:21:24, 01:06:54, 4:59:06
Sam Hunt, 01:11:21, 01:09:59, 01:30:20, 01:07:45, 4:59:25
Liam Vines, 01:13:59, 01:16:50, 01:22:07, 01:10:55, 5:03:51
Team Suzanne Kenny, 01:22:18, 01:31:37, 01:28:29, 00:56:31, 5:18:55
Team Joe Lalor, 01:32:08, 01:25:21, 01:25:23, 01:05:00, 5:27:52
Warren Swords, 01:17:56, 01:33:41, 01:38:18, 01:10:28, 5:40:23
Mike Jordan, 01:23:13, 01:28:04, 01:36:01, 01:15:52, 5:43:10
Team Brian Fennessy, 01:42:31, 01:11:31, 01:30:54, 01:18:52, 5:43:48
Jim Breyfogle, 01:24:50, 01:29:55, 01:34:56, 01:14:11, 5:43:52
Team Melanie Walsh, 01:47:49, 01:32:26, 01:27:11, 00:57:41, 5:45:07
Brian O'Meara, 01:21:02, 01:30:13, 01:38:00, 01:17:05, 5:46:20
Niall Corrigan, 01:21:35, 01:25:35, 01:39:02, 01:20:33, 5:46:45
Alan Ayling, 01:21:13, 01:26:07, 01:39:21, 01:23:13, 5:49:54
Eoin Syron, 01:25:11, 01:36:25, 01:52:45, 01:28:42, 6:23:03
Brian O'Murchu, 01:23:52, 01:33:10, 02:00:03, 01:36:40, 6:33:45
Juju Jay, 01:24:07, 01:33:08, 02:00:27, 01:36:03, 6:33:45
Christopher Dunne, 01:23:16, 01:33:49, 01:59:54, 01:36:46, 6:33:45
Team Shay Foody, 02:05:47, 02:03:21, 01:23:02, 01:13:03, 6:45:13
John Condon, 01:35:35, 01:48:25, 02:03:38, 01:26:32, 6:54:10
James Cahill, 01:39:52, 01:51:18, 02:00:15, 01:23:53, 6:55:18
Pol O'Murchu, 01:34:38, 01:50:06, 02:13:18, 01:27:37, 7:05:39
Andreas Kusch, 01:34:44, 01:50:04, 02:13:18, 01:27:33, 7:05:39
Daniela Boehm, 01:41:44, 02:04:41, 02:00:36, 01:34:14, 7:21:15
Jason Dowling, 01:50:27, 01:54:48, 02:12:40, 01:33:12, 7:31:07
James Curran, 01:50:37, 01:54:35, 02:12:50, 01:33:05, 7:31:07
Maike Jurgens, 01:51:15, 02:06:55, 02:32:29, 02:10:14, 8:40:53
Paul Tierney, 01:40:44, 02:16:36, 02:58:35, 02:19:05, 9:15:00
Loren Hartnett, 01:45:55, 02:11:23, 02:59:45, 02:17:57, 9:15:00
Brendan Cross, 01:44:54, 02:12:06, 02:58:55, 02:19:05, 9:15:00
Dean Rudd, 01:45:05, 02:11:54, 03:00:04, 02:17:57, 9:15:00
Stephen Geraghty, 01:40:02, 02:16:56, 02:58:57, 02:19:05, 9:15:00
Paul Smyth, 01:36:31, 01:57:59, 00:00:00, 00:00:00,
Hugh Kinsella, 01:36:41, , 00:00:00, 00:00:00,
Matt Bush, 01:34:27, 01:50:28, 00:00:00, 00:00:00,
Adrian Hennessy
11 April, 2015 - Adrian Hennessy
My route: https://connect.garmin.com/modern/activity/743638005
Crossing from Lough Firrib to Three Lakes I couldn't help but ponder the difference between WGL 2014 and 2015. Off to my right I could see Art's Cross in the distance where I somehow ended up last year – way off course! It's no wonder I completed the route 43min faster this year. I think I only took out my map twice and even then it was just for reassurance. Weather conditions weren't perfect with a mixture of sunshine, hail, sleet and wind – but visibility was great between the showers. The temperature difference between the valleys and hill tops was at least 10 degrees, meaning the gloves, hat and jacket came on and off a few times.
My objective this year was fairly simple, try to go out fairly hard and see how long I could last. A bit of a chat with fellow runners going up along St. Kevin's way, a wave for Gerry and the camera, then off the road and onto the mountain. I managed to find a nice line up to the ridge over some recently burnt ground and then slip slide down to Lough Ouler where a fairly large group of 8:40 starters had started their ascent back up towards Tonlagee. It didn't escape my attention that I was being closely tracked by a relay runner and another solo runner – they obviously didn't know how badly wrong I got the navigation last year. A gentle contour around Tonlagee followed by a bee line for the Wicklow Gap across some pretty rough terrain involving just one fall made for a straightforward leg 1.
Leg 2 was where it all went wrong last year. It was far less eventful this year. The usual shortcuts were taken up the service road and then right of the quarry. The ground is a bit rougher but it's a shorter line than going above the quarry and maybe marginally quicker. I managed the find the faint path to Firrib – a quick check of the map there and my bearing and then onwards to Three Lakes without delay. For the first time ever I spotted Three Lakes from about a kilometer away, but a glance over my shoulder revealed one of my trackers was still hot on my heels so no time to admire the view. The run down start of the Avonbeg river valley is one of my favourite parts of this race; I must have jumped across the stream about 20 times. The run down table track is not quite so pleasant in uncushioned mountain runners but the sight of the hostel and the crowd gathered at the changeover was a welcome sight. A few words of encouragement from the group gathered then I turned on my heels and headed back up towards Art's Lough.
Leg 3 is when things start to take their toll, especially on the steep climb towards Art's Lough. It wasn't helped by a pretty severe hail shower but at least it was at my back and not in my face. Up along the ramp and then keep climbing to about 750m, swing S-SW and Kelly's Lough should come into view. Only if navigation was always this easy! I approached Kelly's towards the middle so as not to lose too much height and out towards the bottom, then off down the valley with a couple of slices of choc chip banana bread and a few gulps of water along the way. It's once you hit the road that you really know how the legs are, mine were ok but the climb towards Mullacor was still to come. I was completely on my own at this stage, no-one in view ahead or behind me – maybe I'd finally ditched my pursuers.
More words of encouragement from Richard Nunan and the crowd basking in the sunshine in Glenmalure valley. Having taken about twice as much food, water and clothes with me than I actually needed, I declined all offers for refreshments and ploughed on through the transition. Leg 4 is a real drag, with no real navigation involved, completely on fireroad – its fine for a fresh relay runner but with 31kms in the legs it's a totally different proposition. My pace definitely dropped at this point and fatigue had started to set in. Another hail shower when I hit the boardwalks meant zipping up the jacket again and putting on the gloves. At the last minute I decided to take a slightly different route down the valley towards Glendalough. All roads lead to the lake but I opted for one that I knew involved slight less hardship on tired legs –in hindsight I might have cost myself a minute or two but the grassy terrain was very welcome. I got a few strange looks from a group of tourists who must have wondered what compelled me to run up to the lake in Glendalough, tip my fingers in it and then turn around and head off across the grass towards the Green road. The last kilometre down towards the graveyard and to the hotel is never ending and dodging the hordes of tourists is the final hazard to be negotiated.
I didn't even know what the solo record was before I started out so it was a nice surprise to find out that I had broken it. There's plenty of scope for improvement, particularly on leg 4 when I let the pace drop a bit, and maybe use of the food drops as well in the future. The WGL is a great day out and the format is superb as it ensures that you are rarely on your own for too long. Plenty of war stories were swapped after the race from getting stuck in bog holes, to taking wrong turns on the Wicklow Way. The transitions were well manned with enthusiastic volunteers and Gerry seemed to be omnipresent on the course, popping up all over the place. It's certainly a classic race in the making and one I'll look forward to every year.