Dublin Peaks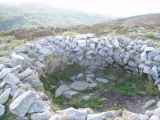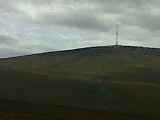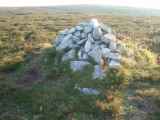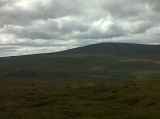 Authors
Alan O'Keeffe
04 September, 2013
I had been looking forward to this race for weeks and recce-d all sections of the route multiple times to prevent myself from having to concentrate on navigation during the race, well at least that was the plan. Race morning arrived and weather looks good but Joe tells us that Kippure has poor visibility when markers were being put out so I remind myself to keep my wits about me. The race started at a steady pace not too fast, I take the lead after a couple of minutes and keep the steady pace going reaching Fairy Castle in 14 minutes 12 seconds. From Fairy I can see the Kippure mast, and I am relieved that the mist/cloud has lifted over there.
I drop off the back of Fairy and join the Wicklow Way, running over this rocky trail is my least favourite part of the race, even though it is a gentle downhill the rocks make it hard to keep a good pace going. At the first left turn I leave the WW trail to cut through the forest to Tibradden. 25:47 I punch my card, run off the sleepers and the big slabs of rocks, turning left immediately after the last slab, there is a path through heather and ferns if you keeps you eyes peeled. Continuing out onto the R116 road, I run 300 meters down to the river gully and start the climb to Cruagh. Climbing up to Cruagh I remind myself to take it easy on this steep section, so I hold back a little off the gas. Punch at Cruagh cairn and I head off on easiest section of the course to the bog road. Say hi to Nora, grab my CapriSun and off I go running, drinking and feeling good.
Kippure is hard going no matter how good ground conditions are, so I get into the trench/drain as soon as possible to keep out of the wind, put the head down and reminded myself that nobody was going to be too strong on this section. Gel time just before the summit. I reach the summit at 1 hour and 24 minutes and this is where the plan comes a little undone, I could not find the punch. As a mountain runner it would be embarrassing not to know what a trig point is, so I an not going to admit anything. Anyway I run around the top of Kippure for a minute or two, then decide to do a lap of the RTE station, and as I arrive back from my lap of the station I see Brian on his way back down Kippure, I shout to him to know where the punch is and his response is at the trig point, doh. Another minute of running around like a headless chicken and I hear a shout, I turn to see its Don Hannon punching his card along with Stephen, THANK YOU Don. After four and a half minutes of running around the top of Kippure I finally punch my card in 4th place.
I start the descent, I am angry with myself, I arrived at Kippure about two and a half minutes ahead and now I am probably two minutes down on Brian, right, time to put the boot down. I hurtle down Kippure and hit the bog road. As Brian crests a hill on the bog road, I use this as a marker to get a time difference, 1 minute 40 seconds. Keep the pace high Alan. I grab a glass of water from Nora at the end of the bog road and get right back to chasing Brian. I am worried that I am chasing Brian too hard and that I could pay for this effort, I am worried that I am not making great inroads closing the gap to Brian. Am I catching Brian? ... not sure ... think I am ... I am, so I keep the pressure on. I finally catch and pass Brian just before the Cruagh cairn, we exchange a few pleasantries and I sense Brian is tiring, so I decide not to hang around, and I inject some more pace. Chasing Brian had given me a focus, but I can tell you now Brian that if I had not caught you soon after when I did, I probably would have lost hope and given up the chase. As usual the mind games endured on longer runs are as important as the physical exertion.
In the lead again, I punch my card and I run down off Cruagh as hard as I can. I take a gel, I am getting very thirsty, the 300 mils of fluid intake may have being under doing it, so I take a handful of water when crossing the stream, mmm tastes yummy, but Bear Grylls would not be proud. Back onto the R116 road again and my first real walk of the day back up to Tibradden, I hate walking but the slope, the ground and the fatigue were ganging up on me. I reach Tibradden and punch my card, I take off for the shortcut through the forest again, I am tired now, I am slowing, I am worried about getting caught, right, big effort to Fairy. I don't know if anybody is on my heals cause I have a policy of not looking behind in a race. Punch card at Fairy, now let's get this race over before I get caught. I reach the finish, and meet Joe. I look at the watch to see my time, whoop! (the weather and dryness of the course really helped with times today). My first IMRA win, I am overcome with happiness.
My route - http://www.strava.com/activities/79217002.
THANK YOU Nora, Joe and all volunteers, you made this day possible for all of us.
Brian O Murchu
01 September, 2013
From the flatlands of Killester to Kippure, Dublin's highest peak.
When I looked at the IMRA calendar at the start of the year, this was THE race I wanted to do above all others. Only problem was during the entire year a number of non-running issues was significantly limiting my training. So much so, my last mountain running race was 12 months previous. With such limited training, even 2 weeks beforehand I thought I wouldn't make this race even if it was used as a training run. Until that is, I went on a recce (which was purely a chance for me to run in the hills) 10 days beforehand with Laura Schwirz and John J Barry, and it inspired me to think maybe I could do the Short Course. After a second recce 4 days before, I thought 'definitely' I could do the Short Course!
On the day, I had a 30mins cycle from Killester to take up Ger Lawlors kind carpool offer, which I considered my warm-up. As I figured I'd be running somewhere between 3-4 hours, I thought why make that time running longer with a warm-up? After Joe Lawlor got us underway I found myself struggling a bit going up to Fairy Castle. Seems a 30mins cycle 2 hours before a race isn't much good as a mountain race warm-up. John J Barry had kindly shared his local knowledge to show myself & Laura shortcuts up to Fairy Castle. Although it seemed others knew about those short-cuts too (or maybe just one runner and everyone followed). Halfway up I found myself behind Alan Ayling, and I thought 'perfect' remembering the IMRA saying 'if in doubt follow Alan Ayling'. Summiting Fairy Castle, Alan has stored his punch-card in a not so easily accessible place so I punched my card first and ran on. Alan very kindly then sprinted back up to me and past me to shade me from the wind...or at least that's how it seemed, but thanks Alan!
When we got to Tibradden, Alan again had stored his punch card in a not so easily accessible place. So again I punched my card first and I thought if I run on Alan is sure to catch up again. At this point I was joined by Frank, who was making his mind up which way to go after everyone in front of him seemed to 'just disappear'. I had not recce'd a line directly off Tibradden Cairn to the road, but thought I would take a leap of faith and give it a go anyway. After all, it was such a long way into Tibradden woods and back out what could go wrong? Going directly through the heather off Tibradden cairn, was quick going at first, and when we looked back to see where Alan Ayling was, he was no where to be seen. Then we got drawn into the clear-fell (a big no no) which meant a long circular route around. When we eventually crossed the road, and started making our way up the river we had no idea if Alan was ahead of us or behind us. By the time we got to Cruagh we thought we wouldn't know until we got to Kippure.
The good visibility meant there was no problem finding Cruagh summit, and the path the other side of it. We were quickly on our way to the main road and then the Bog Road check-point for a sup of water. There was no cloud down on Kippure and as I was feeling good I thought 'how could I not go on to Kippure?' Long Course it was!. We made good progress on the Bog Road and ascended really well up Kippure, giving a shout to some of the leading runners. Although with lots of early-starters already coming down we weren't sure who was leading the race. Near the summit we saw Alan Ayling on his way back down. This confirmed that we had taken quite a long route off Tibradden...doh!
Got to the summit of Kippure (which was also my first time ever on Kippure) in 1hr 45mins and feeling good and still with Frank, who also gave me a brief history of copper-burning in the area on the way. I found it slow going down Kippure and a bit of tiredness starting coming on. The wind was blowing my hair into my eyes, and I am at the point now I have to decide: haircut or bandanna? When we got back to Nora at the checkpoint, had another sip of water and we were on our way. Managed to overshoot Cruagh...doh! After punching, then lost Frank along the river descent through the trees back to the road. After messing up coming off Tibradden Cairn, there was no way this would happen on the way back and I found a trail through the forest which led directly to the carin. As it was v steep and slow going, it afforded plenty of opportunity for blueberry picking, aka re-fueling.
As I had never run more that 2.5 hours ever (and only once in 2013) tiredness really started to creep in from Tibradden to Fairy Castle. I took the short-cut on the way and it started shredding my shins. Maybe I should wear shin-guards next time? After punching at Fairy Castle I missed the trail between Fairy Castle & Three Rock...doh! On the tarmac road I could feel I'd lost a number of studs in my shoes, a letter of complaint may be forthcoming. Finally & eventually I came in to finish and to a nice round of applause. Fantastic race, great conditions, no idea how far I ran but the time was an hour more than I'd run ever. Although me thinks I need to do a few more recce's before the next edition, but roll on Powerscourt Ridge!
Mike Jordan
01 September, 2013
How to lose 5 seconds in 3hours (Dublin Peaks Report)
This one made my list early in the year. I missed it 2 years ago and despite the Glacier Lakes not going to plan I still wanted to have a crack at the last long distance championship race.
I cycled to the start and arrived just after the first early starters left at 11am but was in in time to see the 2nd bunch leave at 11:05. Nora and Joe gave details of the positions of the control punches (no kites - too windy). Vivian has been up Kippure to put out the control earlier and sent back a report of very poor visibility and high winds. I'd hoped the compass would stay in my bag but I was prepared for this eventuality.
The race started at 12pm with an overall field of 35 runners including early starters, short coursers and the long course runners. I settled into a nice rhythm and felt better than expected from the off. Alan, Ger and Brian took out the pace and myself and Martin Francis loitered around 4th. I was aware of faster people being behind me but resolved to stick to a pace I was comfortable with and let them pass me whenever it happened. I got a little gap on Martin on the shortcuts on and off the tarmac road but once I was the rocky path to Fairycastle Don cruised by me. 5th at the top (~15min30sec). Don handed me the punch, I punched, I handed it to Stephen. 'That's another place gone' I thought as I handed it over and so it was when Stephen caught me and went chasing Don not long into the descent.
I was feeling pretty good despite not really getting much proper running in the last few weeks and was even happier when I looked to my left and saw the mast on Kippure unobscured by cloud. I couldn't help think that Zoran's record could be in danger (6 runners would go under the record in the race!). I took the shortcut towards Tibradden and quickly lost sight of Stephen's red top in the trees. By the time I was out of the forest and heading for Tibradden they had put 100m on me. Into the little ringfort/grave and punched the control(~28min). Martin Francis climbed in as I climbed out. Straight over the side and I bounded through the heather. All the recces and racing had cleared a bit of a track through the heather which I stumbled (literally) onto. Hitting the gap in the trees I was 5m behind Stephen and Don. Down through the well spread-out trees, onto the road and straight across, it seemed the lads had the same route choice as me! Coming down through the trees I had felt someone was right behind me. As I went up the firebreak I took a quick look back but didn't see anyone. (I assumed Martin had gone down the road to the river but actually Eoin had followed me and stopped for a minute at the road before deciding to follow me and proceed to take a wrong turn on the fire break).
Don and Stephen got further and further ahead at this point and near the top I spotted Martin behind me. I tried to pick up a bit of pace once out the forest over to Cruagh but leaving the control (~44min) I only had a lead of 30m with Rhys close behind Martin now. Off Cruagh and onto the paths and I was caught by both with ease. 8th for now and when I hit the Military road a quick glance over my shoulder spotted Barry not far behind. Target firmly on my back I wasn't going to let him hit the bog road before me. Nora took my number and time at the start of the bog road (~57min), where a quick sip of water allowed Barry to arrive just as I left. A minute later Barry came along side and we ran together for a bit on the boreen before Barry set off after Rhys. I tried not to fall too far off him but it just wasn't happening. Rhys stopped at the end of the bog road realising he hadn't punched anything but I told him he was ok and that Nora was recording runners. Up the boggy, dried-out track up Kippure and the mast was in sight nearly the whole way. The early starters started to trickle down the mountain...James, then John C, then Daniela. I wondered if I'd catch any of them on the way back. (I didn't see any of them on the return journey but got ahead of all of them somehow). The leaders passed just before I gained sight of the top. Brian went by and I assured him he was out in front.
Up to the trig (~1h34min) and I was happy with my 9th place. I couldn't help but wonder who was behind me. I knew Eoin would be fast but who else? A minute off the top and Alan Alying came into view. Uh-oh! Better get a move on! There seemed to be a good gap between me and Alan and from him back to the next runners. Good to know - run smart and top10 is the reward! The out-and-back nature of the race meant I passed the rest of the field on the way down. I was surprised to pass someone on the outbound journey on the bog road but a quick look at my watch told that they were well inside the cut-off time. Barry had gained a huge lead on me and was probably 5min ahead of me after the bog road. Rhys however had not opened as much of a gap and not long after I passed Ken I reached Nora again (~1hr58min)and found him eating a banana. He was running well but hadn't done this distance recently so was feeling it a bit. I didn't want to use much of the water as it seemed a bit low but Rhys generously offered some of his extra water. A shout of encouragement from Brendan Doherty and I hit the road again. I was surprised that I could keep a steady jog going all the way back to Cruagh, passing James H along the way. As I approached Cruagh I could see the cairn and a runner heading well off-course and I gave him a shout and a frantic point. He would have probably spotted his error soon enough but I was trying to be helpful. Turned out it was Paul and I passed him just after Cruagh (~2hr15min).
Back down the firebreak (lots of fun...find it and run down it!) and across the road. No sign of anyone ahead or behind which I choose to take as a good sign. I'm 8th now and I plan on things staying that way. Up through the trees and into the heather I see John K and Daniela ahead near the top. I hit the top (~2hr31min) just after John and he lets me go ahead as he suspects I know how to get on the shortcut to Fairycastle. John's risk pays off and I point out the faint trail. No sign of Daniela (How the hell did she get ahead of me? Actually it turns out she stuck to the DMW trail so I popped out ahead of her.) so I put the head down and move. I start to feel a cramp in my right calf and I stop and stretch. Run another minute and it starts to cramp again. I decide to ignore it and hope it goes away once I slow down going up the hill. This tactic more or less worked. As I hit the Wicklow Way I can't see any runners ahead but not knowing what was behind me I keep going as fast as I feel I can up the path. I stop at the turn-off for Fairycastle to fix my lace and then grind out the last bit of climb to the summit cairn and trig (~2hr50min).
I look at my watch - 10minutes to go under 3hours. GO!! My descent is not the beautiful vision of care-free running I imagined at that moment but my leg wasn't cramping and there was no-one behind me when I looked back on the tarmac road so I didn't care. I got back in 3hr5secs and I was a little bit disappointed about those 5seconds!
That feeling didn't last too long as there was a nice crowd at the finish and after some good chats and a cup of tea (thanks Alan!) I decided that maybe those 5seconds weren't as important as the great couple of hours I'd had in the Dublin mountains. This is yet another fantastic race on the IMRA calendar that is put on for the small few of us who get our kicks from lacing up studded runners and disappearing into the hills where there are no markings and no crowds. Long may it continue and I'll see ye all at Powerscourt Ridge in November or at a championship race next year :)
Thanks to Joe, Nora and Vivian and well done to the winners.
Great race - I'll be back for my 5 seconds.
Distance: 27.39 km
Time: 3:00:05
Elevation Gain: 1,081 m
Elevation Loss: 953 m
Position: 8th