Slievenamon End of season race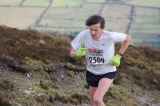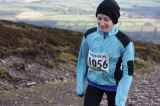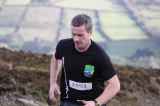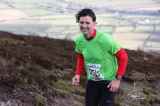 Authors
Moire O'Sullivan
11 November, 2012
Tipperary's Slievenamon and IMRA's AGM draws the masses
"I see it is proposed to hold this years AGM in Clonmel (in County Tipperary). Who decided this and why? This to me is a recipe for a poorly attended AGM and is consequently undemocratic. 90% of IMRA's activity and members are based near Dublin/Wicklow and the AGM has been held there for as long as I can remember - why change now?"
Such was the post that was left on the Irish Mountain Runners Association's (IMRA) forum back in September 2012. It was a reasonable concern. The Annual General Meeting (AGM) is usually held in Glencormac Inn just south of Dublin, with a run around Powerscourt Ridge as a warm-up. Now they wanted Dublin-based people to drive two hours down to Tipperary and join their Munster mountain running compatriots. Little did they know that the enticement of running up and down Slievenamon would result in a decent turn-out.
I decided to go to the Slievenamon race for entirely different reasons. My brother-in-law lives 20 minutes from the mountain and it was his birthday that very weekend. And I had already once jogged up and down that mountain for fun, and had enjoyed the sharp and shocking terrain. It was also a great excuse to catch up with IMRA lads who I'd not seen since back in April.
The race starts from the village of Kilcash and runs the tarmac road up to the start of the Slievenamon track. From there it was up and down the mountainside, an easy route to navigate. 62 of us lined up at the start, egged on by the Race Director, Vivian O'Gorman. He told us he was going straight to the pub once we'd left. And then he gave us the instructions that, when we were finished the race, just to pop in and tell him what time we had done.
It was a relentless climb up the tarmac, followed by a steep and boggy rocky climb up the hill. Fortunately the weather was kind to us and gave us great views over to the Comeragh Mountains and over the farmed plateau in between. The first runner, Tim O'Donoghue, soon stormed down the mountain with no one in hot pursuit. It was strange as I thought the likes of Brian Furey, Eoin Keith, or Paul Tierney would be within a few seconds' sight of the leader. I waited and waited, wondering if they had run off the other side of the mountain. After a few minutes they appeared in close succession. Tim was to beat them all in the end by over 4 minutes.
Whilst I was busy being distracted by the men's race, I remembered I also had my own race to run. I had taken the lead from early on, and just decided to plow on. Turning on the summit, I saw no ladies close to me on the mountain top. So I decided to hop, skip, and jump down, and enjoy the fast and slippery descent. I was home in under 51 minutes, an unimpressive time. However I have the excuse that its now off-season and I've still a slightly dodgy knee picked up from the 24 hour Raid adventure race from less than 2 weeks ago.
Soup, sandwiches, tea and cake greeted us at Kilcash's only pub. It was a welcome sight after the wintery weather we'd endured on the mountain. It was also a way to lure people to stay on for the AGM. Unfortunately I'd a birthday party to attend to so I missed the subsequent formalities. In all, 31 people stayed on for the annual meeting, not a bad turnout considering it was in rural Ireland where few city dwellers wish to go. It could bode well for future AGMs, so that Ireland's mountain running association can truly extend its identity beyond the existing Pale.