Galtymore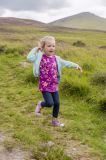 Forum Messages
Author
Date
Message
justin foley
Jul 25 2017, 10:15am
hi guys I'm new to this site but have running experience and know my way up down and around Slievenamon. Im just wondering about the Galtymore event. The page says it's not a marked route but it looks straight forward on the map. Do you need to be able to self navigate or will i be okay to just keep up with someone. thanks justin
Mick Hanney
Jul 25 2017, 4:23pm
On a clear day the route is straightforward. However, we have raced on the Galtees in recent years where the weather was very bad and you couldn't see the first (lower) hill due to cloud and rain, so being savvy on the route is an important asset.
John J Barry
Jul 25 2017, 10:50pm
Being able to navigate Galtymore is critical. It's 900m+ and often covered in mist. Mistakes in route choice off Galtymore and especially Galtybeg are common. Mountain rescue were out in recent years looking for athletes. Not for novice navigators.

Note : following another athlete will not work. Field spreads out very quickly.
justin foley
Jul 28 2017, 8:04am
thanks for that guys. looks like I'll see what the weather will be like
Eoghan Sadlier
Aug 6 2017, 11:26pm
It's a tricky run & route for anyone without much hill running experience. Slievenamon routes would be a lot more straightforward than this particular race route. There are easier / nicer on the legs routes upto Galtymore but wouldn't be as much of a challenge! Danger in a few spots here including potential twisted ankles in the boggy areas at the base of Cush / Galtybeg, rocky terrain on top of Galtybeg and the incredible speed of weather changes at the top - can get very cold, windy & misty very quickly. Not to mention danger of falling down the cliff into the lake if you go slightly off route - you wouldn't be making it out. A great run though, just one to be treated with a lot of respect.
Eugene McCann
Aug 9 2017, 10:53pm
The entry for galtymore dosnt seem to be on the products list yet, anyone know when the entry will be available ?
Pól Ó Murchú
Aug 10 2017, 12:55am
It is open now
Eugene McCann
Aug 10 2017, 12:37pm
Cheers pol.
Vivian O'Gorman
Aug 10 2017, 1:17pm
Here we go the last race of both the Munster Championship and Irish Championship.

The race starts at 1pm with the early start at 12pm.

Race Registration will open at 11.45am

The entry procedure is as follows -

You can pay 10euro on the day or pre enter on line or use your voucher -

Pre entry will close at 6pm on Saturday evening.

The mandatory kit is:

Windproof Jacket
Whistle
Hat
Gloves
Map - print from the events page
Compass

We will decide on the day what to carry in the race

The course will not be marked

This is NOT a beginners race nor is it suitable for Juniors
Jason Kehoe
Aug 15 2017, 2:51pm
Race report up. Thanks for a great day's racing, it's one I won't be able to forget for a long time! Great hospitality and organisation by our Munster friends down in the Galtees to top it all off.

See you next time!
Brian Furey
Aug 15 2017, 8:44pm
Well done to you Jason on winning the championship. Great to renew the rivalry over the summer.

Im pretty disappointed to lead for 78 odd minutes then mess it up and lose the race
but that's the way it goes sometimes and i'm not offering any excuses! :) It's on me and only result that matters
is who crosses finish line first obviously :). Could still have won the sprint finish and didnt so :). Kudos to Jason. I'll just try learn from it.

Thanks to Vivian & all for some great races over the summer including Galtymore. Nice to be back racing in the hills and see all the familiar faces again.