Slí Gaeltacht Mhúscraí Ultra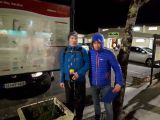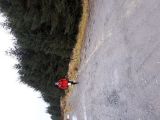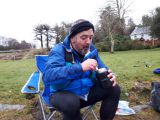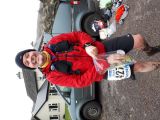 Description:

Muskerry Gaeltacht Way

County:

Cork

Date:

Saturday 17 March, 2018

Time:

08:00

Climb (m):

2140

Distance (km):

71.50

Event Difficulty:

10 (Extreme) - Extreme, >1,000M ascent or > 30Km

Race Marking:

- Route fully marked

GPS Allowed:

Yes

Leagues:

Entry opens:

2018-03-07 19:00:00

Entry closes:

2018-03-14 23:59:59

Entry limit:

66

Entry cost:

€60

Vouchers Allowed:

No. Online entry only for this race.

Route Description:

http://www.irishtrails.ie/Trail/Sli-Gaeltacht-Mhuscrai/640/ http://www.facebook.com/sligaeltachtmhuscraiultra/

Organisers Instructions:

02/03/2018: We have set the new date for the Ultra Marathon for Saturday 17th March (i.e. St. Patrick's Day). We understand that this won't suit everybody, and apologies again for that. Anyone who can't make the new date will have their race entry refunded. We will now proceed as follows. I have sent an e-mail to anyone who registered for the Ultra, and also to people who were on the Ultra waiting list. Please check the e-mail address that you used to register with IMRA. If you wish to run with us on March 17th, please e-mail me back to confirm that you wish to take part. The deadline for getting back to me will be Sunday 4th March at 11pm. Please only use e-mail (not Facebook, text or IMRA forum) as otherwise it will be hard for me to track 50+ replies. If you can't run on March 17th and wish to be refunded your entry fee, please e-mail me back anyway to confirm that. By Monday morning, we will hopefully know how many runners from the original group can make it on March 17th. Any remaining places in the race will then be offered via the IMRA website - hopefully we can bring the number back up to 50.

01/03/2018: The race directors have been working in the background on an alternative date for the Ultra marathon and the Half marathon. Thanks to those people who sent us suggestions. Ultimately, it will be impossible to find a date that suits everyone. We have almost settled on a date, but we're not quite there yet. It's been difficult to contact the local stakeholders due to the bad weather. We hope to be in a position to announce the new date by tomorrow (Friday) evening. Thank you for your patience. In the meantime, we can confirm that refunds will be available to those who cannot make the new date. There will be more details on the refund process tomorrow. The next update will be tomorrow (Friday) evening. Thank you to everyone who has sent us messages of support.

28/02/2018: We've had an anxious couple of days watching the weather forecast and the various weather alerts which have been issued by the government. This evening the race directors had a conference call and we decided that unfortunately, in all likelihood, we will have to postpone the Ultra. None of us had any doubt that the Ultra runners would be well up for the challenge of running through the snow and ice. Our main issues are with people being able to travel safely to the event (at the moment there is a "Red Alert" in place for Friday) and for the support vehicles being able to travel safely along the route on Saturday. We are looking at an alternative date in March to host the Ultra, and we will spend tomorrow (Thursday) looking into the logistics of this. I will post another message at the same time tomorrow (Thursday) evening with further details. I apologise for the inconvenience - unfortunately the circumstances really are exceptional and beyond our control. Questions regarding refunds etc. will be addressed in the next message. Next update tomorrow Thursday.

24/02/2018: Competitors please note that some extreme weather has been forecast for the coming week. There will be severe frosts and from Tuesday onwards, the temperatures in West Cork will struggle to rise above zero degrees Celsius, if we are to believe the forecasts. The race directors will continue to monitor the situation. The safety of the runners is our top priority, both out on the course and the logistics of getting to the start safely in icy conditions. We will post another update on Wednesday evening. At the very least we envisage that there will be enhanced mandatory kit requirements.

07/02/2018: Mandatory kit list updated

09/01/2018: Entries for this race have now closed.

We are pleased to announce that this race has been awarded FOUR ITRA/UTMB points.


Following in the footsteps on O'Sullivan Cam Beara, this route follows the march he took with 1000 followers who were being chased from West Cork after defeat at the Battle of Kinsale.
The route is a waymarked trail. We start at Carriganass Castle in Kealkill and finish at Millstreet. Be advised this route will challenge the toughest of IMRA ultra runners and hardy souls only need apply.

Meeting at Millstreet on Sat 3rd March at 6am.
After KIT CHECK, board bus leaving at 6:30am.
Arrive Kealkill 7:30am.
Race start 8am sharp.

There will be checkpoints (and drop bags) at:
Gougane Barra 16km Cut off: 11am
Ballingeary 29km Cut off: 12:30pm
Ballyvourney 48km Cut off: 3:45pm

Unmanned stations for water and food at:
Approx : 38km & 57km

Live tracking will be in place.

Mandatory Kit to include:
Waterproof jacket, waterproof leggings, charged phone, food and drink, hat, gloves, whistle, foil blanket, map of route, (download-able here: http://www.irishtrails.ie/Trail/Sli-Gaeltacht-Mhuscrai/640/), piece of reflective clothing, and high-quality head-torch.
ALL KIT MUST BE DISPLAYED BEFORE BOARDING BUS .



NEW IMRA MEMBERSHIP PROCEDURE FOR 2018

All competitors must be IMRA members. IMRA membership costs €10 for a calendar year. It is unrelated to membership of other athletic clubs. IMRA membership cannot be purchased at the race, you must follow these steps beforehand:

Login to your "myimra" account on www.imra.ie. If you don't have an account, create one using the REGISTER FOR MYIMRA link, and follow the instructions carefully.
Go to the PURCHASE IMRA PRODUCTS page and purchase 2018 membership using a credit/debit card.

Note: If you are not a 2018 IMRA member, it will not be possible to enter the race.

Prizegiving Location:

Food & showers available at finish in Millstreet.
Volunteers (Non-Running)
You need to have done 2 non-running volunteer roles in a calendar year to qualify for end of year prize
Volunteers (Running)
Check with race director if they have a need for people volunteering and running. Race directors need a minimum number of people available throughout the race to make the race work so non-running volunteers are preferable. While it can be helpful, volunteering in a volunteer and race capacity does not count towards qualifying for end of year prize
Carpool
| Driver Surname | Firstname | Location | Passing Through | Departure | Seats Available | Seats Accepted |
| --- | --- | --- | --- | --- | --- | --- |
| Duggan | Paul | Wexford | Waterford Tipperary | 01:30:00 | 3 | 0 |
| Birmingham | Eddie | Killorglin, Co. Kerry | Killarney & Rathmore, Co.Kerry | 05:00:00 | 3 | 0 |
Carpool option is not available at this time..