Powerscourt Ridge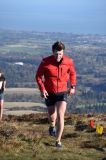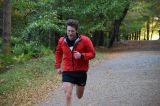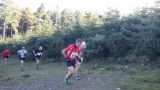 County:

Wicklow

Date:

Saturday 5 November, 2016

Time:

10:30

Climb (m):

920

Distance (km):

16.00

Event Difficulty:

9 (3,3,3) - Difficult Terrain, >500M ascent, >10Km

Race Marking:

- Route not marked

GPS Allowed:

Yes

Leagues:

Entry opens:

2016-10-10 00:00:00

Entry closes:

2016-11-03 00:00:00

Entry limit:

None set

Entry cost:

€7 for seniors, €5 for over 65s and under 18s

Vouchers Allowed:

No. Online entry only for this race.

Route Description:

Course as on the map page - up Maulin first and then over to Djouce and back to the start along the Wicklow Way.

Short course option - up the usual way to the top of Maulin and then head back to the start when you reach the Wicklow Way.

Getting There:

Crone Car Park, Glencree/ Enniskerry, Co Wicklow Gr. O 192 142

Organisers Instructions:

All competitors, and particularly those who have not competed this year already, should READ the NEW REGISTRATION GUIDELINES.

We are NO longer accepting MONEY at races.

Mandatory kit: Showerproof jacket & IMRA number. There will be checks for jackets- no jacket means disqualification.

Potentially mandatory kit depending on the weather conditions: map of route, longsleeve top, gloves, hat.

Additional recommended kit: water, food, mobile phone

There will be an early start at 10:00.

Prizegiving Location:

Pluck's of Kilmacanogue

http://plucks.ie/

https://goo.gl/maps/eE7jE6hy4jy

Plucks have refurbished their function room. Please don't wear mucky runner in the premises.

Prizegiving wil be followed by the AGM.
Volunteers (Non-Running)
You need to have done 2 non-running volunteer roles in a calendar year to qualify for end of year prize
Volunteers (Running)
Check with race director if they have a need for people volunteering and running. Race directors need a minimum number of people available throughout the race to make the race work so non-running volunteers are preferable. While it can be helpful, volunteering in a volunteer and race capacity does not count towards qualifying for end of year prize
Carpool
| Driver Surname | Firstname | Location | Passing Through | Departure | Seats Available | Seats Accepted |
| --- | --- | --- | --- | --- | --- | --- |
| Mulvey | Keith | Red Cow Luas Stop | M3 - M50 - Enniskerry, can return to Red Cow or Dundrum | 08:30:00 | 4 | 1 |
| Crowley | Tadhg | Bray, DART station | Kilmacanogue, Enniskerry | 09:15:00 | 3 | 0 |
| Stokes | Darragh | Newcastle (Wicklow) | Greystones DART Early start (but expect slow run). Will be back to Pucks but heading off before AGM so can drop people to DART if they want. | 08:45:00 | 3 | 0 |
| Whittaker | Daniel | Lusk | Swords, M50, Kilma | 08:00:00 | 3 | 1 |
| Fletcher | Owen | Ongar | Lucan | 09:00:00 | 2 | 1 |
| Little | Gareth | Cabinteely | N11 (note that I am staying for full AGM) | 08:45:00 | 2 | 1 |
| Sheridan | Tanya | Ballsbridge | N11. Note I will be staying for the full AGM. | 09:00:00 | 1 | 0 |
Please login to avail of carpool option