Trooperstown Hill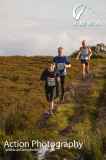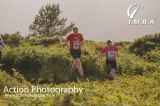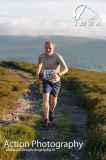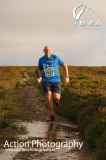 Authors
John Kelly71
06 July, 2012
Trooperstown hill. My target race of the year this was going to be my race. My first ever IMRA race on Prince william seat saw me rocking home in 202 place.
More recently I had managed 93 on powerscourt uphill and a credable (for me) 94 in seafingan.
Sorrell hill a couple of weeks ago had been disappointing as my inability to run downhill cost me dearly. Still I remembered last years run in trooperstown and the downhill seemed short enough. If everthing went to plan i could hope for a top 90 finish.
A nice training run saturday on fancy mountain put me in a confident mood as i skiped monday nights run to make sure i would be well set for Wednesday. All was going well until wednesday night as i cycled home from work and got a phone call from the mrs. Turns out answering your phone while cyclying at 25km a hour is a bad idea. I end up crashing my bike or my third child as i like to think of it ( and possibly my favourite one ) into a lamp post. Fortunetly my toes and shoulder take most of the impact.
I make it home and the babysitter has shown up so I end up togging off and before i know it I am on the starting line in some serious pain. I am thinking of not running but the flies are all over me so I end up going off with the pack.
First half of the race goes ok. I find if I keep my toes on my left foot off the ground and don't move my head the pain is bareable. I come unstuck on the downhills though. Already poor at downhill running the loss of the use of my toes on my left foot proves disasterous. Runner after runner passes me on the decent and I even begin to worry that the Mrs who had gone off on the early start could beat me.
The forest road turns into a nightmare as now i am in serious pain and limping. Because my feet are wet I don't realise that my left shoe is acually full of blood. The finish line doesn't come quick enough and a big shout out to God for providing a river for me to soak my feet in at the races end.
Wednesday night is spent waking up in pain all night but 2 valuable lessons learned.
1. Don't answer your phone when cycling.
2. Don't hill run when your in serious pain.
Anyway finally finish in 150th place - so much for that top 90 finish.
Final score trooperstown 1 J Kelly 0
Rene Borg
05 July, 2012
TEAM RESULTS
MEN
1. Sli Cualann 30 (5 Ben Mooney, 11 Rafael Salazar, 14 Martin Francis)
2. UCD 40 (10 Zoran Skrba, 12 Luke Kenny, 18 Eoin Syron)
3. Boards AC 65 (9 John Ahern, 16 Angus Tyner, 40 Odhran Hendley)
4. Crusaders AC 91 (3 Torben Dahl, 6 Vincent McGuinness, 82 Brian Linton)
5. Team Galco 120 (22 Padraig O'Dwyer, 38 Justin Dutton, 60 Declan O'Dwyer)
6. Clonliffe Harriers 203 (21 Paul Duffy, 86 David Duffy, 96 Pol O'Murchu)
7. Glenasmole 241 (56 Thomas Galvin, 75 Cillian Stewart, 110 Ercus Stewart)