Sorrell Hill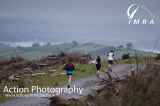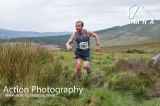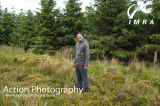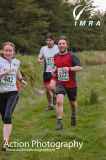 Authors
Rene Borg
29 June, 2012
TEAM
MEN
1. Sli Cualann 38 (5 Ben Mooney, 15 Martin Francis, 18 Jimmy Synnott)
2. UCD 42 (7 Niall Fox, 8 Zoran Skrba, 27 Luke Kenny)
3. Crusaders AC 52 (4 Torben Dahl, 23 Oran Murphy, 25 Gavan Doherty)
4. Setanta 135 (10 Gerry Lalor, 52 Andreas Kusch, 73 Paul Keville)
5. Boards AC 154 (11 John Ahern, 71 John Langenbach, 72 Odhran Hendley)
Brian O Murchu
21 June, 2012
At Sorrell Hill I crossed two thresholds: it marked my 7th league race, therefore completing the Leinster League and it was my third week in a row racing. Both are firsts for me.
It was another great evening for running, dry weather and temperatures just right and most importantly (even though I've been upping my garlic intake recently) there was no midges! As with most of the IMRA races I've done this year, I had not done the course before and the lowdown from Dave Brady proved quite useful. He said "it's quite steep at the start, and near the summit, but there's a good bit of running in the middle". A good bit of running in the middle, I thought, that will suit me.
When the race started off, the people I usually finish close to, I let them go off ahead. I must have been in about 30th place or so early on. I was starting to wonder as this was my third week in a row racing, was I tired from overdoing it? When the fire road flattened off a bit, I found myself speeding up and starting to overtake some runners ahead. Before I got to the first left hand (hairpin) turn, I could see the runners ahead already past the turn, and some of those who I normally finish close to had quite a sizeable lead on me at that point. Around the left hand hairpin, then a quick right over a fence and the boggy terrine commenced. Up through the boggy trail between (and over) the trees and the course opened up and flattened out and I was able to see all the runners ahead, but which ones were early starts and which ones weren't, I couldn't tell. I got going at this point, and in time for my photo to be taken whilst moving up through the field. Before we got to the steeper upper section of Sorrell Hill, I had caught and past some of the runners I had spotted a long way ahead on the first left-hand hairpin. I kept passing people until I got to Kyle Heron when Sorrell Hill really got steep. At this point I used a mixure of walking and (really slow) jogging up to the summit, and the way things went I was really appreciative of Dave Brady's words of wisdom.
On the turnaround, Kyle seemed to disappear ahead almost immediately along with the two other runners I had summited with. I had a big lead over the next runner, but it seemed like in a flash he had already caught and passed me on the steep descent. On my way down passing the field on their way up, I got a shout of encouragement from Niamh Garvey. As the descent was taking all my concentration, it took me 5/6 seconds to process who shouted what. Maybe that's the problem, I concentrating too much. Those people who passed me, what's the trick with the descent?
As the descent levelled off, and the boggy sections re-commenced, I was able to breath a sigh of relief as I started to reel in those people who got ahead of me on the steeper descent. Bog or no bog, so long as it's not too steep, I'm motoring. First person, I passed quick enough. But the next one took a while, actually almost all of the rest of the race, and I was right behind him on the turnaround. Another photo shot coming through the wet sections and back onto the fire road, I was closing in on 4 people. I passed one, but ran out of road to catch the other three. Finished feeling good, and before the rain (bonus!).
After the race, some little things become great sources of pleasure, like dry socks. Last week Tony Galvin had a few Snickers to go around. Normally the only chocolate bars I buy are 85% cocao, and on the rare occasion I would buy a commercial chocolate bar, it wouldn't be a Snickers. But I have to admit, it was the most amazing thing to eat last week after Powerscourt Uphill. So for Sorrell Hill, I came armed with Mars bars and Twix's. They were as important to pack for the race as my shorts or runners! Also, after a race I think I appreciate a good photo shot of me better than a good placing. It really is great to have the photographers on the course. I would be such a facebook bore without those postings! Seven league races done, I'm not finished yet, I'll be back out for another couple of league races and with lots of chocolaty snacks.