Powerscourt Uphill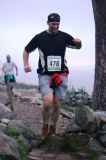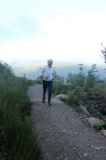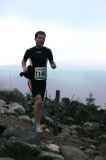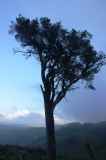 Authors
Rene Borg
29 June, 2012
TEAM RESULTS
MEN
1. Crusaders AC 48 (3 Torben Dahl, 15 Vincent McGuinness, 30 Gavan Doherty)
2. UCD 89 (9 Niall Fox, 18 Eoin Syron, 62 Oisin MacCinneide)
3. Boards AC 106(14 John Ahern, 28 Pat Quill, 64 Laurence Colleran)
4. Clonliffe Harriers 203 (20 Dermot Murphy, 98 Seamus Greenan, 105 Pol O'Murchu)
WOMEN
1. Clonliffe Harriers 38 (4 Mags Greenan, 7 Grainne Connor, 27 Jean O'Neill)
Peter Cannon
14 June, 2012
On a typical Irish, showery misty evening in Mid-June, 164 hardy souls all car pooled their way to Crone Wood for the annual Uphill only event of the year. The midgets gave us a friendly reminder that they have not gone on holidays yet. For safety reasons the route brought us up the Wicklow way and not as close to Maulin as we normally go. This brought about more trail running and less climbing up the vertical trail to Maulin. There weren't many vocal protests to this new route unsurprisingly, maybe on the inside. It also helped thin out the field and avoid the congestion en route.
The race volunteers had their work cut out for them as logistically this race has it all. Manual results, more early starts than normal and when everyone is finished, you're still on top of the mountain and have to descend, ensure everyone else has and update the laptop back at the pub. Despite the warning that the results may not be up that night they were. Well done all round. All after a day's work!
The conditions turned out fine as we made our way along the edge overlooking the valley at Powerscourt Waterfall. The rain held off and the mist brought about a nice peaceful calm to the open mountain. As the runners on front disappeared into the mist I thought I better keep an eye on them in case I miss the turn off up the mountain. I started to think I might get lost as visibility was poor and began to wonder if the race markers might have marked the race while it was fine and not see the need for so much indication.
However race markers, take a bow and sorry for doubting you. I happily stumbled across the red & white tape and the "do not cross " message was evident. It was clearly visible and the arrow showed us the way. I would even say the overflying aircraft may have spotted it through the cloud.
The race was won by Tristian Drute who seems to be the man to beat in this Summers League. Next was Peter O' Farrell and Torben Dahl taking their regular places on the podium. For a change I got to see this first hand because starting early allows you to see how the other half live. The fact that these guys went up that hill faster than I came back down it is for another days work.
Laura Shaughnessy took the ladies prize with a very respectable time followed by Karen O' Hanlon and Rosalind Hussey taking third with only four seconds over Mags Greenan. The M40'S contest looked good too with two seconds separating Ben Mooney and Bernard Fortune.
One great thing about this race is also is that it allows you to have a proper cool down after you reach the top. It's kind of mandatory as you have to travel the 6km back to base. My normal cool down involves driving to the pub with the window open so that certainly wasn't necessary.
A massive thanks to Bronagh the RD on the night and the crew of volunteers some of who were out isolated in the field for a few hours for the cause. The rules of carpooling and rain jackets seemed to be working well.
Somehow or another I appear to have clocked up 100 races and have joined a new club. I must say this would not have been possible if it weren't for the great people and goodwill that is abundant in IMRA and has been down through the years. I tend to do my running way down the field where it's a lot more sociable. The elite runners leave their socialising till afterwards. However the level of support and encouragement is fantastic and I would like to express a heartfelt thank you for making this possible. And for making Irish summers memorable whatever the weather!
Brian O Murchu
14 June, 2012
Feeling good about the challenge
Having toyed with IMRA races in 2011, I found Powerscourt Uphill so tough, demanding and physically challenging that it was my last of my four IMRA races of 2011. When I went back to IMRA races in 2012 starting with Ticknock in January, and each of the following 10 races, I couldn't believe I had given up on mountain running so soon in 2011. I was finding each race so much fun, and I had even stopped getting my hair cut, growing it long so I could 'look the part'. From Ticknock onwards, I had already starting writing in my mind the race report for 13th June in advance and it was going to be about 'redemption' for me. I was going to conquer that despondent feeling I had in 2011 by getting a quicker time and gaining a higher placing. After completing yesterdays race and achieving both of those aims, it turns out that wasn't the answer, and I wasn't sure what I had in mind what 'redemption' was all about. As I was about to summit Djouce, Powerscourt Uphill felt like my least enjoyable race of 2012. I was asking myself "was this going to be my last IMRA race of the year, again?"
Maybe because my focus was in the wrong place. A few issues come to mind why the despondent side got the better of my emotions:
-Training like a fun-runner but expecting results of an elite runner.
-Unrealistic expectations. Coming in the top-10 one week, doesn't mean I'll make the top-10 the following week (even though my Enduro points are comparable).
-Just because there was almost no downhill (downhill's are race sections where I get passed), doesn't make it 'my kind of race'.
As I was touching the pillar at the top of Djouce I thought "as Djouce was shrouded in cloud I wasn't able to 'thrash talk' the mountain in advance". That broke the despondent spell I was in. I realised the problem was the solution. IMRA races in general are tough, demanding and physically challenging...that's what makes them so much fun and keeps me coming back for more. I want to challenge myself. Mountain running is so different from other running races, and Wednesday evening activities. Having some post-race banter on top of Djouce and chatting with other runners on the 'cool-down' back to Maulin is all part of the fun of being involved in the mountain running community. I was then able to relish the achievement of my earlier run: Trying to hold a steady pace up Maulin's fire road. Not get passed by too many people on the descent off Maulin. Trying to pick a good line on Djouce to avoid the worst of the boggy/wet/muddy patches. Pressing on without being quite sure how far was left in the race as visibility was so poor. Hoping the runner ahead would blow-up and walk so I could catch and pass them.
The challenge of this race for me was not so much getting to the finish, but feeling good about myself (running at my limit) to get there. All it took was all I had. I haven't written that much about the race itself, although Peter Cannon has done a good job of that already!