Carrick Mountain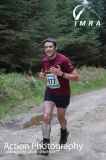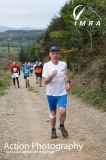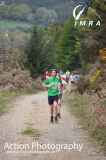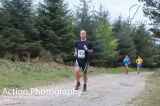 Authors
Rene Borg
25 May, 2012
TEAM RESULTS
MEN
1. Raheny Shamrocks 19 (2 Ian Conroy, 3 Des Kennedy, 14 Brian O'Murchu)
2. Rathfarnham WSAF 24 (1 Turlough Conway, 4 Greg Byrne, 19 Michael Devine)
3. Sli Cualann 53 (8 Ben Mooney, 22 Jimmy Synnott, 23 Cormac O'Ceallaigh)
4. Setanta 115 (9 Paul Mahon, 46 Andreas Kusch, 60 Paul Keville)
5. Crusaders AC 173 (5 Torben Dahl, 36 Oran Murphy, 132 Ken Cowley)
Brian O Murchu
18 May, 2012
After toying with IMRA races in 2011 (doing 4 races), I seem to have really been bitten by the mountain running bug in 2012 with Carrick being my 8th race of the year. The Leinster League has really given myself something to aim for with Wednesday night having become Race Night!
Finishing work at 17:30, and not having a car has added to a sense of adventure of each Wednesday with the thought "will I, won't I be able to make it to race registration". After taking matters into my own hands by cycling from work (in Dublin 7) to Three Rock a couple of weeks ago, Tomas McElhinney kindly carpooled myself and Tony Galvin further afield to Glenealy.
After the dampness of Scalp the previous week, I was very pleased with the dry conditions at Carrick, especially as I hate the downhills as I am always getting passed on wet, rocky/steep descents. Although as i write this my legs are so itchy from having been bitten by insects from Wednesdays 'please-ing' conditions (perhaps the side-affects of the mountain running bug).
The distance from race registration to the start line was quite useful as part of a warm up, and I also bumped into Ian Conroy, Des Kennedy and Dave Brady, which meant we had a team. As the race started off with uphill for the first few k's, it was useful for thinning out the field avoiding the fear of getting 'boxed in'. It seemed the more we climbed the steeper it got. There was a runner near me the whole way up who seemed to have a frog in his throat. I thought about making a strepsils comment, but as the climb was a bit of a lung-buster I concentrated instead on only putting one foot in front of the other.
I was quite enjoying the descent on this race, generally not too steep, not too rocky. I was even catching and passing people on the way down. I moved from top 20 (pre-summit) to within sight of 10th position, and just when I got close....really close....we got to a steep, rocky downhill whereupon the 4 runners around me disappeared ahead into the trees. By the time I got to the fire road it was too close to the finish to close down any gaps....doh!
Very enjoyable race, very well marked (another of my fears dissipated), very good atmosphere afterwards. It's always great to have those photographers put up the pics afterwards. It is with great satisfaction I can report we won the team results...but no team prize
Roll on Glasnamullen and Djouce next week (if I can get there)!
Turlough Conway
18 May, 2012
The weather was perfect as I was doing my warm up. Left it tight time wise doing my warm-up and made it to the start during the opening speech, whipped off the warm up gear and was ready to go. A quick look around and I saw Torben, Des, Paul Mahon making a welcome return to regular hill running, Bernard and Greg amongst others. No sign of Tristan or Eanna. Last but not least was Ian Conroy and it was very obvious that Ian was the man to beat here.
In the women's race there was Karen O'H, in great consistent form. Elfish Connery from my club Rathfarnham who is improving with every hill race and is a formidable descended and would be a contending too.
Off we went and Ian ran hard from the off with myself and Torben in hot pursuit. After a couple of k we turned off the fire-road and started to climb up a steep narrow path. Meanwhile, Des had moved into 3rd and the experienced heads of Mahon, Fortune and Byrne were moving through the field. Karen had taken a clear lead in the women's race and Eilis was being challenged by the climbing ability of my car pool passenger Sarah Harley who was running a blinder.
Ian now proceeded to power impressively skyward disappearing from sight long before we had topped out after the second and longer steep climb. I managed to close the gap to about 20s by the time we reached the long fire road section about 3k from the finish. A little hesitancy here on Ian's part meant that the gap did not increase which made his lead vulnerable with the steepest and most technical descent still to come. I took the lead on the descent and may have emerged out onto the last section of fire road with about a 15s lead. There was no hesitancy in Ians blistering finish and mercifully the last bend and finish line came just in time for me to finish a few seconds ahead. Not long after Des flew in in 3rd helping Raheny to team victory, just shading it over Rathfarnham. Are we seeing the balance of power starting to shift to the Northside club?
Well done to Karen for the win, Eilish's excellent descending eventually getting the better of Sarah's excellent climbing for second and third but great running by both women. Paul Mahon had paced his run excellently to challenge for a top 5 but had to give way to a few pairs of faster legs on the long fire road. Fair play to him, for demarking the course after.
A big well done to Mick, and his helpers on the night, on another super organising job on a great course. I don't know how he does it but he always succeeds in projecting his chilled and relaxed personality onto any event he organises.
Peter O'Farrell
17 May, 2012
I wasn't even there but a race report is a volunteer duty so mick and Dermot, please sign me up as a race volunteer for Carrick!
A cursory glance over the results shows U/A (unattached) as the clear winners in the ladies club team race, a great pity as several good actual clubs had two runners. Karen O'Hanlon (Dunboyne) showed a clean pair of heels to the field but the ever improving pack behind were well led by Eilis Connery(Rathfarnham WSAF)
In the men's event the impending WWR has several club runners out discovering their hillrunning legs before the big day with Raheny looking to be potential favourites on the big day in terms of strength in depth BUT the pocket rocket, the vitality vet, the one and only Turlough Conway maintains his 2012 100% record with a fine 220% victory in Carrick. That's twice as much as even the 110% rugby player Paul O'Connell can muster..
All the reports gleaned so far via fora and word from the vitality vet speak of an excellently organised race so kudos to all involved.
I believe Paul Joyce is in the running for a TV reality show where he brings 8 single occupancy car drivers off to the wilds of Delphi - in only 2 cars?
Some team results in the men:
Raheny 19 (2,3,14)
Rathfarnham 25 (1,4,20)
Sli Culainn 55 (8,23,24)
Setanta 122 (9,49,64)
U/A 29 (get a club)