World Junior Trial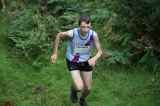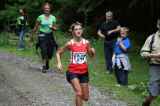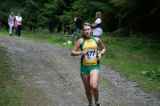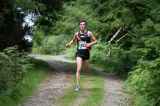 Authors
Gerry Brady
13 August, 2011
Senior report on http://www.imra.ie/events/view/tab/report/id/866/
Trials for the World mountain running championships junior teams and the British and Irish under 16 and 18 championships.
The under 16s had one lap of 3,480 metres course with 235m climb. Killian Mooney (DSD) raced into a lead and was never caught. His winning time of 15 minutes and 8 seconds was outstanding. Andrew Cullen (DSD) was a close runner-up in 15:47 in his debut race with Michael Healion (Eire Og) and Daniel Lawler (St. Laurence O'Toole) finishing neck and neck in 16:34 and 16:35. Daniel ran 1:57 for 800m this summer.
Both the junior and under 16 girls had one lap. Scottish-based Louise Hill-Stirling (Clonliffe and under 18) was a convincing winner in 18:54 ahead of Clare McCarthy (DSD and under 16) in 19:54. Louise's time was well inside the previous junior course record of 19:31 which was set by Sinead Cronin (Celtic DCH) in 2010. Catherina Mullen (Shercock and junior) ran a brave race to finish third in 19:59 ahead of Eadaoin O'Reilly (Annalee and under 18).
The junior and under 18 men had two laps or 6,480m with 428m ascent. James Egan (DSD and junior) won by 14 seconds from Hugh Armstrong (Ballina and under 18) in a time of 31:04. Both of these times were just outside James Speight (Finn Valley) 2010 time of 30:51. Fintan Doherty (Clonliffe and under 18) was third in 32:34.
Killian O'Connor (Sligo and under 18) inadvertently ran the senior race instead of the junior race. His fifth place performance would most likely have seen him win the junior race.