Dublin Mountain Plod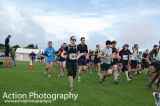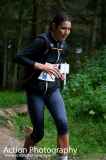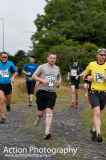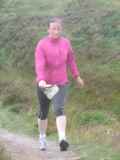 Authors
Rene Borg
19 July, 2010
TEAM COMPETITION
MEN
1. Rathfarnham WSAF 90 (3 Aaron O'Donohue, 17 Adrian Tucker, 75 Archie O'Donnell)
2. Boards AC 102 (21 Mick Hanney, 22 John Ahern, 59 Gerard Mangan)
3. Sportsworld 154 (1 Ronan Merrick, 14 Ed McEntee, 139 John Fitzgerald)
WOMEN
No teams
Niall McAlinden
19 July, 2010
Thanks to Justin and his crew for putting on an amazing race. I can't even imagine the work he must have put in to have everything run so smoothly. I think everybody in attendance would agree that IMRA should give lessons to some of the "professional" organisers of profit making events on how to run an event properly. I was very excited before this race, to me it seemed like a great mix of road, cross country and hill running. And it was over a half marathon distance, probably my favourite distance.
There was a great atmosphere at the start with lots of new faces. I had a plan for this race… stick with the lead group and see how it played out on the climb to Tibradden! Justin gave us a quick route description but I didn't really listen, I'd run over these trails hundreds of times, at night, in snow, in fog with 2m visibility (sometimes all 3) so I figured it would be ok. It was then onto our celebrity starter Jerry Kiernan to get us going (he taught me when I was 6 in primary school).
Right from the gun (whistle) Martin Francis took the lead. I'm convinced he'd make a fantastic 200m runner as any race I've seen him at he's lead the 1st 200m. After the first few corners and windy paths through trees a lead group of 5 had formed. It consisted of myself, Aaron O'Donohue and Des Kennedy representing IMRA and Ronan Merrick and Maurice Robson representing the newbies. That was until Des Kennedy made a break for it. He quickly gained 20m and seemed to be very comfortable holding that from when we exited Marley Park all the way to half way through Massey's.
At the 1st down hill it all came back together, Paul Mahon was there to shout some words of encouragement and tell us to follow the tape. As we wound our way through the forest and started the long slog of a climb to Cruagh the lead group was split again. This time by a powerful attack from Maurice Robson, he quickly built up a lead. I was reluctant to follow him initially as I knew it was a long climb so I kept my pace steady. Ronan Merrick who was also climbing strongly simply sat on my shoulder.
When we eventually reached the road crossing I decided that I was going to break from my plan and try catch and pass Maurice. I upped the pace and managed to catch him just before the summit of Cruagh. As we descended I was unsure how much distance I had on everybody but was quietly confident. That was until Aaron came powering past me quickly followed by Ronan and Maurice (who had found his descending legs). I stuck in behind Ronan and Maurice. On the short flat section both taught myself and Aaron a lesson about speed as they powered past us and got to the climb up Tibradden.
Ronan now took this as his time to attack, and boy did he attack strongly. He powered past Maurice and left me hoping I could pull back something on the rough path to two rock. I tried to keep my pace high up the climb but found it tough, I managed to gain a small amount on Aaron but knew in my head that it wouldn't be enough when we reached the last few km of fire road. Across the ridge I could see that I was pulling back a small amount on Maurice but was loosing time to Ronan. When the path turned down hill Ronan was gone and Maurice was about 20s ahead… I kept telling myself I could catch him.
Onto the fire road and my legs were getting sore. I knew it was all down hill but down hill hurts so much when your running with tired legs. As expected Aaron came past me after a couple of the switchbacks and I told him I was hoping he'd win it. I figured he could catch the other two. I tried to stick with him for as long as I could be got dumped after about 100m. I could see him catch Maurice about 2 min later but to my disappointment as soon as he did Maurice took this as a wake up call and accelerated.
I was left on my own down the road section and back around to Marley Park. It was a great finish running down the field and I just kept the leg speed high to look good for any photos.
In the end it finished 1st Ronan, 2nd Maurice, 3rd Aaron. I really hope Ronan and Maurice come back for a rematch or two, their both very strong runners who certainly can climb and descend. Well done to Karen Alexander who demolished the ladies field, a repeat of her performance in the WW trail.
Thanks again to Justin for the great race. I hope it becomes an annual classic like the WW trail/ultra. Thanks to all the DMP wardens out on the route and to all the other volunteers. Thanks as well to the Guards for marshalling the road sections it made things very pleasant on what could have been quite a dangerous section.
Gerry Brady
19 July, 2010
Report written by Paul O'Connell, Sportsworld
Yes it was only a matter of time before Sportsworld unleashed their most secret and effective project to date on the unsuspecting mountain running community, that day was the 18th of July on the tough but very enjoyable Dublin Mountain Plod (more of that later).
The race itself was run like clockwork, minimum of fuss and excellent clear race instructions, liked the marquee as the race HQ. Plenty of familiar faces in the crowd Helen, Sibeal and Ronan from Sportsworld, but a good relaxed atmosphere, everyone ready to enjoy the run.
We were started by ex-Olympian Jerry Kiernan, resplendent in his Sunday suit, and slightly bizarrely hoisted onto a barrel, almost Lenin or Connolly like exhorting the masses to rise up and storm the mountain. Off we went, Ronan assuming the lead (a psychological ploy he uses to confuse the field, by apparently leading it in a random and zigzag direction occasionally breaking the concentration of other runners who have to shout "you are going the wrong way") – fair play to the chasers though, never letting others go off the wrong direction. After a while I got dropped by Ronan (obviously his tricks worked) so could happily focus on my own run.
The route itself was well marked (large Wacky Races type arrows pinned to stakes and plenty of red tape), scenic and completely on trail/road, occasionally involving stiles (necessary) and puddles (optional), the climbs were even and fair and was happy to follow instruction and plod up them. The downhills were fast on clear tracks, so also could be described as fair, I need to practice more on that particular aspect, I don't think the race title also intended to refer my descent technique.
Well done to the marshals and water station helpers, plenty of encouragement and water at strategic points. About mile 10 just approaching the top of the final climb was startled to hear "Go on Ed, he is only 100 metres ahead of you, don't let him get away from you" – no prizes for guessing it was Miles, who had apparently was out hill walking, you never know where he will turn up next.
Downhill all the way to the finish, back on road, yeah and feeling like I was pulling back ground, and turning back into Marley to a last 200 meters down a gentle grass slope.
At the end found Ronan, took a little questioning but finally got it out of him he had won his first ever mountain race, congratulations Ronan. Ronan works with Gerry Brady, so is he in fact part of Gerry's plan for Irish domination of World Mountain running? All the other Sportsworld contingent finished well and strong.
Well done to all the organisers and volunteers from the Dublin Mountain partnership, great race, well run and great fun, they even managed to organise a cool down shower after the race. Enjoyed the reasonably priced gourmet coffee and chocolate kiosk placed beside the finish, the cool down would just have to wait.
Looking forward to next year and maybe a marathon option...
Mick Hanney
18 July, 2010
I'll start my race report with a word of thanks for Justin for bringing us this marvellous route and race. He was assisted today by volunteers from various different organisations e.g. Dublin Mountains Partnership, IMRA and with their help we enjoyed a great event.
More than 200 took part in the race and over 100 of them were new to IMRA. That in itself is a brilliant result. Indeed the winner today would be a newbie to IMRA by the looks of it. We might have some hill running converts from the new runners today. I saw DJ Ray Darcy in the crowd too, so we might get a mention on Today FM in the morning.
The route was great.. okay if you take out the road bits it was great. No getting away from the road bits as you need to link the hills together though.
The weather was great too. The promised rain didn't fall until later on in the race and many will have finished without being rained on. The route marshalls, particularly those on the hills, had to cope with the changeable weather though. Another reason to say thank you.
The race was started by Jerry Kiernan. A lap or so around fields in Marley Park to settle us down before we headed out onto the well-marshalled roads to dink our way up towards Masseys wood. In the early stages Des Kennedy took the pace on and led out. Followed closely by the eventual winner and some IMRA vets including Aaron O'Donoghue and Niall McAllinden. In close attendance were the likes of Zoran and Martin Francis.
The field started to stretch out as we entered Masseys. Nice trails here, not as muddy as was expected. Got encouragement from Turlough Conway and Jason Kehoe here. At that stage I was 2 mins behind the lead pack (and that gap was growing). The leading lady runner Karen Alexander had ran past me effortlessly on this section.
Entering Cruagh, just as John Shiels arrived to take photos, the field was well spread out. More IMRA vets passed me (it was that kind of day). Rafael Salazar, Gerry Lalor, Adrian Tucker. The descent from Cruagh to Tibradden was a nice relief.
Brendan Doherty was on hand to give encouragement at the Tibradden entrance. We started up the new Tibradden trails which we have DMP and Mountain Meitheal to be thankful for. Henny was marshalling the early section and further on we passed Lindie and Gary who cheered us on and took some photos – see the event photos.
Gerry and co had disappeared into the distance as we ran off the 2 Rock trail, I was running in tow with Will Powerley at this point. The downhill was relentless but great fun. All that downhill running makes it difficult to get going again on the flat, and so entering Marley Will had stretched away from me to be joined by a resurgent Torben Dahl in a blinding tee-shirt. A nice way to finish though directly across the grassy pitch to the finishing chute borrowed from Jane and Graham Porter.
Race was won by Ronan Merrick from Sportsworld. Maurice Robson was 2nd. 2 new names to IMRA. 3rd was Aaron, with Niall and Des 4th and 5th. Aongus O'Cleirigh was a great 6th and it shows the quality of the vets that we'd quite a few M40s and M50s in the top 20. Gerry Lalor must have descended like a demon to finish 13th. Martin Francis and Rafael were very well placed in 10th and 11th.
Karen Alexander showed her quality to finish 9th overall, well clear of the next lady runner.
A great buzz about the place at the end. Crowds of runners, a marquee, fruit and water for the finishers and coffee and goodies if you wanted them from the brew crew. You could get used to this. I hope this becomes an annual event. Personally I've a time in the bag that I'd like to beat the next time. Thanks again to Justin and his helpers, particularly to the marshalls and to Dermot for getting the results up so quickly.