Trooperstown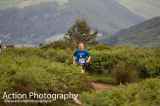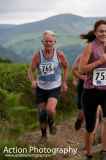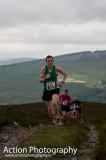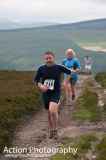 Authors
Jenny McCauley
02 July, 2010
Trooperstown mountain.. how could I resist? I know this mountain better than I know my own (very neglected) back garden – as a kid with a mountainbike I have spent many of the happiest hours of my life on this hill and it's pretty much one of my favourite places in the world – great trails and great views from every angle (and plenty of coffee shops nearby!)
Lovely bike ride over to warm up, and wonder of wonders, the night kept getting better – a van pulls up offering my favourite drug of choice – all manner of caffeinated drinks; coffee makes everything better (..except, perhaps, insomnia )
With a fair bit of climbing on this route, I figured I better take it easy up the first forestry trail, so made sure to start about midway down the pack so as not to get a rush of blood to the head and take off too fast. So a nice shuffly start to ease me in – I do like a nice easy start - and there's always a nice feeling of shadenfreude when after a few minutes you get into your stride and begin to pass those hardbreathers who did start a bit too quick..ah c'mon you gotta get your kicks where you can!
So all fine and civilised until Catherine Devitt comes tearing by me about halfway up the first trail.. ah feck it I thought, I can't match that, but I will up it a little to keep her within chasing distance.. kept it steady.. there was one chap in a grey t-shirt just in front of me, and every time I was alongside him he would put in a kick to get up to the back of Cath, then die a bit and come back to me, then when I'd get up to him again would sprint up to her again, this happened about 6 times, geez what a lot of extra effort, a footballer maybe to be able to do short sprints like that? Talk about making it hard for yourself!
Anyway once onto the mountain proper I felt more at home and settled into the race, and pulled by Catherine who told me afterwards she's just back from a holiday and may have started a bit too hard. I know how strong Cath is from cycling with her and we had a great battle on Brockagh where she was stronger than me on the uphill, so I knew I'd have to run well to beat her, but as I knew every inch of this hill thought I would leave the big push until the last summit climb.
Feeling good, even managed to smile for John Shiels, had a bit of a breather 'cos I knew there was a little kicker coming up having had many hard times getting up it on the mountainbike - it certainly helps to know the hill, I was able to ease back fractionally before it so I could get up over it without going into the red. Was able to pick it up along the lovely grassy track afterwards, up over the shoulder of the hill to see the lovely views into the wicklow hills, and sharp left up to the boots. Love the descent off that little hill, more fun on a bike obviously but out of habit took all the good lines:-)
Sharp right at the bottom, this is the bit I don't like so much cos its a bit flatter but on the turn I could see Kate Cronin not far behind so had to put the head down a bit and make an effort. Passed Dermot, knew I was doing ok then because we're often in and around the same time. Once the climb started again I knew it was time to push hard, as it was the last bit of the race I could make up any ground, not being quick on the fireroad downhills. So didn't quite get to notice the views off the top, and certainly wasn't able to smile for John this time – pretty rough photo he took, when my own dear ma saw it on facebook she called me the hulk, thanks for that ma.
Passed a couple of people near the top(Mikey Fry and Sean Broderick I think), one chap in a blue t-shirt (Sean?)repassed me just as we started the steep downhill, he was deadly on the steep stuff so I followed his footsteps down that part but then he disappeared somehow and I kept it going, as fast and loose as I could cos I know I'm alright on the very steep stuff, the hard part starts when it gets flatter again and I have to actually run rather than just use gravity!
So then the nasty bit down the fireroad, hard breathing stitches etc hate it hate it hate it, had 2 lads in front of me so set my sights on them, couldn't get close on the nasty fireroad but oh lordy when we turned right into that singletrack descent woohoo! Pretended I was on a bike and leapt down the dropoffs and used the berms.. have to go back on a bike and do that as it is meant to be done! Got close to blue t-shirt (John Bell) but not enough to trouble him, however the chase meant I hadn't slowed any on the descent which was good enough for 24th spot. Happy out!
However being in the prizes meant heading back to the pub and not riding home straight after.. lucky for me Jimmy Synnott keeps his wardrobe in his van and he very kindly let me do some crossdressing afterwards. Hope I can return the favour some day :D
Cool off in the river, back to David in the van for hot choccy with marshmallows and a toasty sambo for dinner, and to finish off a wonderful evening I even got a bottle of wine, oh happy days! Thanks to Niamh for a great race, on a great course, I think I enjoyed that hillrace more than any I have ever done, and that's saying something. More like that please!
Rene Borg
01 July, 2010
TEAM RESULTS
MEN
1. UCD 16 (3 Niall Fox, 5 Greg Byrne, 8 Zoran Skrba)
2. Boards AC 26 (1 Eoin Keith, 11 Mick Hanney, 14 Eamonn Hodge)
3. Sli Cualann 46 (12 Jimmy Synnott, 16 Martin Francis, 18 Hugh Kinsella)
4. GEN 81 (7 Pat Mc Cavana, 29 Alan Ayling, 45 Ted McCormack)
5. Crusaders AC 164 (45 Dave Sheehan, 48 Gavan Doherty, 71 Diarmud O'Colmain)
6. Glenasmole 240 (64 Thomas Galvin, 81 Ercus Stewart, 95 Mattie O'Malley)
7. Sportsworld 302 (92 John Fitzgerald, 98 Tom McClean, 112 Charlie O'Connell)
WOMEN
1. Crusaders AC 32 (7 Emma Boland, 9 Deirdre Ni Chearbhaill, 16 Bronagh Cheetham)