Brockagh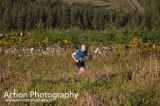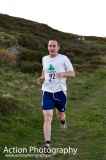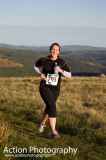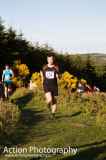 Authors
Eamonn Hodge
23 June, 2010
I love the Brockagh race despite the fire road bit at the end. Really this is where I should be able to make up a few places on the non-technical flattish section, but this was not to be the case tonight.
I carpooled from the Glencormac Inn and was picked up by Feilim Guinan, James Mulligan and new recruit Tom Mullarkey. Tom was busily shovelling in huge quantities of products with names like Viper EXTREME (to the max) and Red Bull. I had a Coke in the Glencormac Inn thereby setting up my legal argument that I *am* a customer of the Glencormac Inn and therefore should be allowed to park there even if I'm off gallivanting at Brockagh. It's not exactly busy on a Wednesday night anyway. Michelle Power was driving by and took pity on me by slowing down to 50k and making the L sign on her forehead with her thumb and index finger. Okay, I exaggerate. She asked me if I needed a lift which I declined. (I think I detected the hint of a smirk).
Arriving early enough at Laragh I advised that we park up at the triangle near that bizarre little shop which sells 6 month cured serrano ham alongside HB's venerable Tangle Twister. I shot down suggestions that we keep driving to the registration point saying, I know where the registration point is and this is the best place to park. We walked down to the town proper and lurked around Lynams and Ann's coffee shop looking for a registration point. "Back of the building" someone suggested having remembered a shard of the race instructions on the IMRA website. "Nonsense!" said I and went in the direction of the lane beside the Emo garage. Finally there was enough critical mass to haul me off course and bring us to the real registration point where John Ahern was doing a sterling job pointing people in the right direction.
I had forgotten a singlet (I generally have about three or four sets of running gear in the car for all occassions. This is not incredible organisation on my part it's more along the lines of not taking out gear after a race/run) but luckily I had my Wicklow Adventure Race cycling jersey which did the job. I had also forgotten my awesome compression socks which would prove to be the crucial factor in my loss of speed at the end (nothing to do with general fitness, lack of training etc.)
Where were the midges?! Gone! Never arrived? Well done Bronagh! Did you commission a crop dusting style attack on them? Whatever happened I was very grateful that there was none there. I was eaten alive last year and had been very nervous as my utility belt was all out of insect repellant (knew I should have gotten rid of that stupid shark repellant).
Lining up at the start I decided to stay in the top group. Whatever about later on in the race I knew I wouldn't hold anybody up until at least the end of the fire road. The start of Brockagh is quite narrow so everybody should make an attempt to self-seed. If you are standing beside a person who is twice as fast as you, you should step back. Similarly if you know in your heart and soul that you are faster than the people beside you (at least over the first K or two) then you should move up a little. This makes it easier for everybody.
The race was three or four minutes late - SHOCK! SHOCK! HORROR! HORROR! which is great in a way because we're so used to Germanic efficiency that three minutes delay actually warrants a mention. Diarmuid O'Colmain who had marked the course reminded people that there was minimal marking and that there was no continuity marking i.e. the wrong paths would not be taped off.
Rosalind Hussey had brought along another Trinity runner Niamh O'Boyle who turned out to be a fierce runner. Turns out Niamh turns up to a couple of hill races, generally wins them and goes back to whatever track and field/cross country/orienteering races she prefers. Quick chats all round, noting a few competitors, discussing the course with Rosalind and deciding that it was probably not technical enough for her to overtake me, making sure I kept an eye on Jenny McCauley and Kevin O'Riordan, hoping to keep up with Martin Francis for the ascent (I'll leave him go on the descent) and John Ahern - my current nemesis.
And we're off! Trudging up the lane we get to the barrier where most people run around either side. A couple of energetic guys hurdle it and I'm almost tempted to do it. The mental image of catching my foot on it and slamming face down on the other side was enough to put me off. Instead I put both my hands on it and kind of vaulted over it, ended up facing the wrong way and had to spin around. No harm done, Niamh O'Boyle just a few steps ahead (she won't last I decide) Jenny McCauley behind me somewhere, just keep a constant effort level Hodge!
Legs were tired but I had to keep going. I traded places several times with a guy in a fire brigade t-shirt each of us trading blows and making a push of sorts before being reeled in. Jenny McCauley was still behind me - excellent, Niamh O'Boyle disconcertingly well ahead - not so excellent. Onto the dry boggy narrow track.
The sun is quite low and shines directly into your eyes dazzling you. Sunglasses are useless. You are looking directly at the ground in front of you when somebody storms down in a hail or dry bog debris. Has to be Barry Minnock. A couple more people fly past but I don't recognise anybody because of the sun. Eoin Keith is in there somewhere no doubt despite having competed in the Brive 24 hour race recently and having cycled from Dublin to Laragh.
John Ahern has been ahead of me the whole way. Jenny McCauley takes a slightly more optimal route to the summit marshal. Joe Lalor has cups of thirst-slaking liquid (water). I take a mouthful and am on my way down trying to yell "runner" to inform the bowed-head, semi-blinded ascenders that I'm coming down. Jenny accelerates off into the distance. Niamh is nowhere to be seen. John Ahern who was supposed to be ahead of me leaps onto the path ahead of me. (I later find out he had fallen face down right at the summit where I passed him). Another girl (Devitt I think?) is ahead of me and I'm momentarily stuck behind her. I decide I'll take her on the flatter bit. The opposite in fact occurs. She accelerates and herself and John Ahern drift off.
Say hello to a few people coming up and say the usual lies - "you're nearly there!". Jack O'Toole doing well but no doubt cursing me as is his wont whenever he turns up to races I suggest he do. Missed Feilim, James and Tom on the way up. They must have hidden in the masses trying to avoid a cheery Eamonn. Feilim was delighted to beat Roisin McDonnell to the top and embarrassed at how gracefully and speedily she descended. More work on your descending required Feilim.
Racing down almost in control and have a near collission with Tara Levins of 3D-Tri fame. I thought I had got past by swivelling my shoulder and floating through the air but I trip over my ankles and come crashing down. But I'm okay because this is the most wonderful dry boggy descending terrain and I bounce up not having lost one position. Excellent. The descent seems very long. How can it be longer than the way up? It should go by in a flash. There seems to be a gap behind me. Not for long. As I approach John Shiels I put in a burst just so that Conor O'Meara doesn't have an image of him overtaking me frozen forever in IMRA archives.
http://www.imra.ie/photos/view/id/42048/
http://www.imra.ie/photos/view/id/42049/
As soon as we're past John Conor overtakes. I thought that was going to be the last position I would lose. I was horribly wrong. There came a string of runners. Some of whom I knew, some I didn't. How were they going faster than me? There goes Amidou Dembele - God he's fast. Try to keep with him and finish him with my Delaney kick (didn't happen). Alan Collins passed me! Where did he come from?! Person born out of wedlock! Alan Ayling passed me! Seemingly quite comfortable. Did not look like it was an effort. I knew the finish line was looming. With a last effort I managed to kick past Collins (as mentioned in his report) from which he wasn't able to respond but Ayling was too far ahead and finished two seconds ahead of me.
I passed Rene Borg who was very slowly jogging to the finish. I assumed the worst - that he had injured himself but had a little sliver of hope that this was some very well thought out training run where the point was to finish with a low heart rate or something very scientific. Unfortunately he had injured his calf in a duel with fellow Dane Torben Dahl.
Still no midges?! Brilliant!
Back in the pub I won a spot prize! Huzzah! My hand was descending on the Celebrations (which I would have shared round! honest) when Hazel Thompson whished from the "mystery prize!" to the chocolates. I made do with a pair of Lock Laces which I was actually looking for. They should save me a couple of seconds in the next Howth Aquathon.
Men
1st - Barry Minnock
2nd - Kevin English
3rd - Seamus O'Boyle
Ladies
1st - Niamh O'Boyle
2nd - Jenny McCauley
3rd - Catherine Devitt
I was beaten by THREE girls! Damn it! That's not supposed to happen. On the plus side neither Shane Enright nor Kevin O'Riordan caught me on the descent as they have so often done in the past (If I've managed to get to the top before them).
Thanks to Bronagh for race-directing and to her army of volunteers! Registration worked great having employed a one-way system. Looking forward to Scarr!
Colm Hill
29 May, 2010
I pulled this from my blog - some may enjoy it, some may not (edited due to some content)
Chasing the O'Boyle
It's that time of year again. Sleep deprivation training aka exams! Although sleep deprivation training is good for the likes of the Rogaine. It's not so good for the Leinster League races. Up half the night, then up at 0600 to be into college for 8. It ain't fun I tell ya.
My 3rd race of the Leinster League was to be Brockagh Mountain. As I wasn't the freshest I decided I'd use my head and see where that got me this week. As I floored it off the last day and suffered big time for my efforts I decided to take it nice and handy and not do anything too crazy.
I warmed up with fellow club mates Niall and Seamus. The race had the feeling that it would be brutally fast. I began to get excited.
Down the hill to Esso. Big crowd at the start, or perhaps it seemed more than usual due to the small lane. After a false start from the front row we took off with Eoin Keith setting the pace, I sat in behind him and waited. This was the big plan; don't lead the race at all. Play it stupidly safe. We tip on up the road. Around the barrier and into the forest. I glance around; see who's up in the mix. We're still pretty bunched. As I look back, Barry ups the pace and legs it off closely followed by Kevin along the fire road. I let them go, they'll get tired - right?
As we continue to climb I begin to feel better and better. I look around me and see who's in my group - Eoin, Aaron, Niall, a Sli Cullen lad and another rathfarm guy. Three rathfarm, only two CNOC. It'll make an interesting finish. If things stay the same when we change direction.
As we climb the zig zags, Aaron jumps to the front and I run up beside him. I want to try to keep everyone in check in my group. I wasn't in the mood to be chasing down a break away. The group would climb faster than a single runner. The pace slowly increases as we climb. I'm conscious of not wanting to run too hard too early so I ease off and sit at the back of the group, in behind Niall and Eoin. As we reach the grass ramp, my legs know they are in for a great degree of pain. The guys keep a steady pace but I drop it back a bit - it's a long way to the top. As we climb, I can hear a runner behind me. No idea who it is. I just tell myself to keep turning the legs over and focus on Eoin just in front. I take a quick sneaky glance behind me and see none other than Seamus!
I was ecstatic! It was game on for CNOC's first team win in a long long time. He spurs me on as he cruises by using his leg strength to full advantage as he slowly reels in the runners. As we climb up and up my body begins to react. I'm sweating buckets and my leg turnover is reduced. I force myself to take shorter strides and keep the legs ticking over. Coming upon the first of the roller coaster section I attack the small descents not wanting the gap to grow. We pass the marshalled junior turn around point. I wonder how Brian is doing or more importantly where he is. I take a quick glance behind me, just to make sure he's not directly behind me. My eyes are cast upon an empty mountain. I smile, knowing he isn't strong enough to beat me...at least not just yet. As I climb on my attention snaps back to the matter at hand - getting up this bloody mountain!
As we reach the flat(ish) boggy section, I have a view of the lead group all spread out. It's a lovely sight. Barry is well in front, Niall is battling away and Seamus is slowly gaining on everyone, millimetre by millimetre. I put the head down and start to plug away. No point enjoying the view, that's what training runs are for! As I climb the grassy track I notice that the gap between Eoin and me isn't growing or decreasing. It's always a good sign when you're tucked in behind a pacing genius. Needless to say I try to up the ante and to try to close the gap. I have no idea if it worked on the guys in front but the runners are slowly been dropped off the pace. They're coming back to me. They always come back.
I reach the first of the last rolling hills. Barry blasts past. He's on fire. I continue to dig; I know the top is close. I come over the bump and I can see the cairn silhouetted by the sun. It looks epic.
Seamus comes flying by, then Kevin, then more bodies. I force my legs to turn over as the cairn gets closer and closer. Jason (I think, bit blurry) screams encouragement at me as I stumble around the rocky surface. My mind has gone a little bit dizzy. Joe offers water but I decline, part fear if I bend down I'll fall, part wanting to get on the attack as quickly as possible. On the descent, your brain is switched off, your arms go out and you open up the throttle - turn the legs over as fast as you can. Picking out where your foot will land in 7 strides time and staying focused. This is the part of the race where you are truly on the edge. One side you have a slow descent time, the other you don't have a descent time as you've just broken both your legs. It's a knife edge of adrenaline. You're not descending hard enough if you don't stumble at least once and your eyes aren't watering. Use fear to your advantage. If you go by someone, never slow up. People are always running at there limit as they descend. If you pass someone its usually because they are afraid to run that fast in case they take a spill.
I start the descent hard even with the lactic flushing through my legs. I know I'll recover, be it 10m or 100m. I'll be back to full flow quickly. The track is clear for me; I pass the first ascending runner as I increase my pace. My mind is working over drive as I pick my route through the steeper upper slopes. Keeping maximum speed without breakin my neck. Out onto the bog track and it's a matter of putting the boot down and going back to been an orienteer... track? Who the hell needs a track!
At this stage there are too many ascending runners to pick out who I'm chasing. It calls for one simple tactic, every place counts. As I plummet down the mountain, the ascending runners (mostly orienteers) are shouting at me. I distinctly remember hearing Niamh scream "catch Niall". In my oxygen sapped brain dead state I think it's a great idea. But before I reach Niall, that yellow bouncing singlet 250m in front I have two rival club runners to get by. I ran past one in a blue top, he didn't appear to put up a challenge. I was beyond obsessed. All I wanted was Niall. I hurtled down the track. I was gaining on the 2nd club runner; the gap was cut to nothing. To over take him I bailed onto the smaller trail. What I didn't see was the pack of climbing runners.... I hurtled towards the lead runner - who froze on the spot. She stopped exactly where I intended to put my right baby toe. I had about 0.42sec to make a new route choice decision. On seeing her hesitation I lunge over the heather and rocks back onto the larger track, stumbling and fighting to regain my balance but this stumble only adds to my acceleration down through the low heather, gaining valuable meters on the 2nd rathfarm runner. I'm running on the edge. I can feel my inov8's struggle to keep traction. This is the exact buzz that keeps me coming back. The fear. Knowing your at your limit, then sticking your toe over the line to see if its really where you think it is.
My eyes flick up from the trail and I catch a glimpse of Niall.... He's not travelling as fast as I am. This fuels my maddening obsession of burning it past him. We reach the last rise as we bear down upon the junior turn around point. Niall bouncing through, I continue hot on his heels. I see a white top.... fellow CNOC running Regina looks to be in a word of pain. She yells encouragement as I run past. I hope Niall didn't hear it. The only thing I want him to hear is a whoosh as I go past. I'm on top of Niall and I accelerate past him, putting on a burst to get a physiological advantage. As I leap over the small patch of loose rock, taking the shortest line possible I felt my foot catch my calf. Fear flushes through my body. I keep my balance and slow down the pace for a split second. Fear encompassing my body. I shake it off as quickly as it arrived. I think about cruising in but my eyes catch sight of another runner further down the slope. Eoin Keith. Niall is forgotten about as my legs turn over as fast as my brain is firing commands to every nerve in my body. I can see the gap closing between Eoin and myself.
I push and push and push. The gap is no longer closing, it appears to be stuck. As we come into the switch backs, Eoin is turning the corner just in front of me. The thought plays through my head - a da ja vu of Maulin where Peter had the advantage going onto the fire road. I push the pace. I know I can catch him. He has a 24hour run in his legs. He has to be hurting. We descend the switch back. I attack in and out of every corner. I try to close the gap to him. The gap stays constant.
On hitting the flat fire road I'm pushing as hard as I can. The gap stays the same. I refuse to give up. I keep the high tempo up. The gap closes slightly. I know I'm running out of time, I see Colleen on the track; she gives a bit of encouragement. I'm flat out. The gap is closing. I'm running out of time. Around the final bend. My legs are screaming. My brain is screaming. My legs yell stop, my brain yells faster. Conflicts of interest. The gap decreases further. Eoin s pace decreases, he crosses the line. I continue to accelerate across the final few meters towards the line. 5th. Beasted by Barry and dumped by Seamus who paced his race to perfection. When I cross the line I don't stop running. I jump at Seamus. I was estatic that he had pulled off a top 3 but more importantly put CNOC into a strong position where we could take the team win.
I was buzzing after the descent and catching the rathfarm runners. Now the wait was on. Niall had to cross the line.... A rathfarm runner comes in... Its gona be tight. Niall comes around the last bend. Yellow singlet clearly visible as he beasts it towards the line. Finishing up in 7th....that's CNOC with 15 points. We need a runner to come across the line, anyone (!) before a rathfarm runner... Sli Cullen follows Niall 46 seconds later. Win for CNOC. Bo yeah! High 5's all around. Followed by a quick cool down and a cup of coffee in the pub. Job done. Next up – Scarr.
On the junior course, the younger O'Cnoic had a solid run. Be interesting to see how he copes against a bit of competition – or how he would have done on the full route.
Alan Collins
27 May, 2010
What a great race! It's when we get out on the open mountains that the season really takes off. These are the ones I really love. The sun in your eyes on the way up really defines this race for me: the angle it shines at over the hill creates a kind of a glow around the tufts of grass and the runners ahead of you. Most of the time you gotta keep your head down and just watch your feet. It means you avoid seeing the worst of the hills up ahead but it can also mean dodging the fast runners on their way down comes down to the last second!
Mid way up the ascent, after all the hairpins on the fire road, this developed into a tight race for me that didn't let up until the end. On a brief steep section I passed Brian O'Meara, who had earlier gone past me back on the road, but I didn't lose him. He matched my pace and followed me up the long climb. We were both following Alan Ayling, the three of us close together and going at the same steady pace - fun! We caught a couple of runners this way - each of us making the little move necessary to get past. I was hoping to put some distance between myself and Brian this way but I'm pretty sure he got past everyone I did.
It was the same order up to the turn. (No water for me after nearly choking myself here last year - that and I was under too much pressure!) The perfect dry conditions meant there was no excuse not to try to wheel the legs into the longest possible strides. I could hear Brian so much anymore. Someone else got past me here for a while having handled the turn better but soon enough I was behind Alan's red cycling top again. My legs were spinning well by this stage and I noticed his strides were a bit shorter. We came to a wide open grassy downhill section and sure enough I found I was going fast enough to sligshot past. It cost me a lot of oxygen though and I wasn't able to maintain that pace - in fact it brought on a stitch (yet again!) I've been having trouble finishing strongly this season. A little later on and back on the road now I knew I was being chased down. Amidou showed his fitness is improving by going past strongly. He came out of nowhere but there was someone else back there too. At the same time I was coming up on a runner in blue who seemed to be tiring. My stitch was easing and my priority was to hold off my pursuer so I just kept trucking without really making a move to overtake. I edged past though and only when the runner cursed at me did I realise it was Eamonn Hodge. This was a bonus!
We were near the end now but I didn't have much left. I caught a glimpse of red and thought it was Brian but it turned out to be Alan and I couldn't hold him off. Then with the end in sight Eamonn attacked and blasted past me impressively and I couldn't respond. Overall I was happy enough with my night's work though. It's a super course. Thanks to the race organisers, Director and Marshalls and thanks also to the midgies for being less numerous this year!
Rene Borg
27 May, 2010
TEAM RESULT
MEN
1. CNOC 15 (3 Seamus O'Boyle, 5 Colm Hill, 7 Niall McAlinden)
2. Rathfarnham WSAF 16 (1 Barry Minnock, 6 Aaron O'Donohue, 9 Julian Kupler)
3. Sli Cualann 36 (8 Cormac Conroy, 11 Rafael Salazar, 17 Martin Francis)
4. Boards AC 43 (4 Eoin Keith, 15 Mick Hanney, 24 John Ahern)
5. UCD 143 (14 Zoran Skrba, 19 Brian Caulfield, 112 Stuart Scott)
6. Setanta 148 (33 Shane Enright, 35 Kevin O'Riordan, 80 Sean Hassett)
7. Crusaders AC 207 (47 Gavan Doherty, 79 Diarmud O'Colmain, 81 David Williams)
WOMEN
1. Duhac 13 (1 Niamh O'Boyle, 5 Rosalind Hussey, 7 Mirjam Allik)
2. Crusaders AC 38 (11 Roisin McDonnell, 13 Emma Boland, 14 Lornie O'Dwyer)
3. Sli Cualann 47 (2 Jenny McAuley, 18 Aisling Renshaw, 27 Maria O'Rourke)
Jason Kehoe
27 May, 2010
It was a glorious night for summit marshalling on what is probably one of the nicer course on the LL calendar in my opinion. I was joined by Joe Lawlor and his wife Nora who dished water out to any parched souls! I know everyone really appreciated that.
I have a list of Summit Times and positions gained / lost. Just a bit of fun and not official. I could only take the first 25Men and 16 ladies as soon I was overwhelmed like a scene from the movie Zulu except with sweaty panting mountain runners. Formatting may not turn out the best but I'm sure you'll figure it out hopefully.
MEN:
Fairly steady throughout the mens race with Colm, Mike and Eoghan among others all making ground on the descent. The prolific Martin Francis holds the most scalps on the night however with 6! Niall who had a great climb unfortunately burnt most of his fuel for the return journey and went from a podium spot to 7th in the end.
FIN |UP |Total |Up Pos |Gain/Loss
1. |Barry Minnock |24:50 |41:26 |1. |+0
2. |Kevin English |26:30 |43:01 |2. |+0
3. |Seamus O'Boyle |26:39 |43:33 |4. |+1
4. |Eoin Keith |26:43 |44:08 |5. |+1
5. |Colm Hill |27:18 |44:16 |8. |+3
6. |Aaron O'Donoh. |27:00 |44:50 |7. |+1
7. |Niall McAlind |26:33 |45:00 |3. |-4
8. |Cormac Conroy |27:55 |45:46 |9. |+1
9. |Julian Kuppler |26:50 |46:28 |6. |-3
10.|Adrian Hennessy |28:34 |46:45 |10. |+0
11.|Rafael Salazar |29:00 |47:12 |11. |+0
12.|Joseph Mooney |29:45 |47:59 |13. |+1
13.|Paul Brennan |29:50 |48:13 |14. |+1
14.|Zoran Skrba |29:37 |48:41 |12. |-2
15.|Mick Hanney |30:10 |48:57 |15. |+0
16.|Rob Whelan |30:27 |49:17 |18. |+2
17.|Martin Francis |31:35 |49:36 |23. |+6
18.|Brian Caulfield |31:00 |49:58 |19. |+1
19.|Torben Dahl |30:15 |50:18 |16. |-3
20.|James Dunphy |30:20 |50:26 |17. |-3
21.|Damian Kelly |31:28 |50:41 |22. |+1
22.|Mike Long |31:45 |50:46 |25. |+3
23.|Eoghan Carton |? |51:02 |?. |+3?
24.|John Ahern |31:40 |51:04 |24. |+0
DNF|Rene Borg |31:22 |DNF |21. |N/A
The ladies was a funny affair according to the results below. 6 ladies came from outside the top 16 ladies to the summit to gain lots of places on the descent. Most notably Lornie, Helen and leanne. I'm not sure if I missed Jenny McCauley at the top but if not then she made at least a whopping 15 spot up.
FIN |UP |Total |Up Pos |Gain/Loss
1. |Niamh O'Boyle |30:44 |49:48 |1. |+0
2. |Jenny McCauley |? |51:17 |? |+15?
3. |Cath. Devitt |31:37 |51:30 |2. |-1
4. |Loraine Creane |32:40 |54:06 |3. |-1
5. |Rosalind Hussey |33:10 |54:20 |5. |+0
6. |Kate Cronin |33:08 |55:25 |4. |-2
7. |Mirjam Allik |35:30 |57:22 |6. |-1
8. |Hazel Thompson |35:44 |59:01 |7. |-1
9. |Amanda Duffield |36:41 |59:29 |8. |-1
10. |Helen Dixon |38:25 |60:42 |10. |+0
11. |Roisin McDonn. |38:20 |61:04 |9. |-2
12. |Aimee Powderly |38:43 |61:31 |11. |+0
13. |Emma Boland |39:00 |61:52 |12. |+0
14. |Lornie O'Dwyer |? |61:55 |? |+8?
15. |Helen Keane |? |62:31 |? |+7?
16. |Michelle Rowley |39:02 |62:44 |13. |-2
17. |Leanne Cooke |? |62:48 |? |+5?
18. |Aisling Renshaw |? |63:43 |? |+4?
19. |Kim Ging |39:30 |63:58 |16. |-3
20. |Dee Ni Chearb |? |64:02 |? |+3?
19. |Rachel Standish |39:20 |64:04 |14. |-5
20. |Eva Fairmaner |? |64:06 |? |+2?
21. |Emer O'Hare |39:25 |64:36 |15. |-5