Fairy Chase Anniversary Race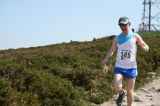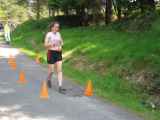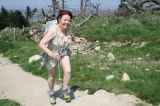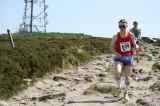 Authors
Rene Borg
22 May, 2010
IRISH CLUB CHAMPIONSHIP
MEN
1. Crusaders AC 23 (2 Robert Healy, 10 Rene Borg, 11 Richard Healy)
2. Boards AC 36 (5 Mick Hanney, 12 Eoin Keith, 19 Jeff Fitzsimons)
3. UCD 67 (8 Brian Caulfield, 28 Zoran Skrba, 31 Eoin Brady)
4. GEN 140 (4 David Healy, 62 Ted McCormack, 74 Mick Kellett)
WOMEN
1. Rathfarnham WSAF 13 (2 Zoe Melling, 4 Laura Flynn, 7 Vanessa Sallier)
2. Duhac 16 (1 Niamh O'Boyle, 5 Mirjam Allik, 10 Rosalind Hussey)
3. Crusaders 42 (12 Roisin McDonnell, 14 Lornie O'Dwyer, 16 Deirdre Ni Chearbhaill)
Gerry Brady
22 May, 2010
Thanks to everyone for running today, the volunteers and the weather. Some really fancy dresses with Gordon Douglas being voted as the fanciest. Photos to follow and some great shots from Brian O'Doherty from the mountain rescue teams here: http://picasaweb.google.com/brianodoherty/100522FairyChase?authkey=Gv1sRgCNubotm80Ky75gE
Thanks to aisling Coppinger for organising the social side (music, balloons, room, food, prizes, etc.).
Congratulations to Crusaders (men) and Rathfarnham (women) on winning the Irish club championship titles.
Thanks also to the mountain rescue volunteers who had a busy day as well as managing the traffic, marshalling the summit, demarking the course and providing much needed cold lemon drinks at the finish.
Peter Kernan, Joe Bent, Caitlin Bent, Tara Whyte and Catherine Lyons bridged the 30 years gap by competing in 1980 and in 2010.